BBC to focus on booking more women on panel shows
BBC to focus on booking more women on panel shows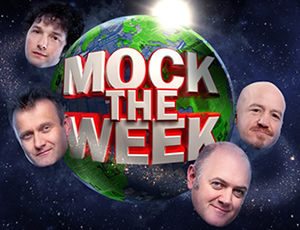 The BBC Trust has set senior management new gender representation objectives which will lead to more women appearing on comedy panel shows.
Broadcast Magazine reports that the BBC has told producers there is now "no excuse" for not having women guests on comedy panel shows.
Getting more female contributors on comedy entertainment shows is reportedly now in fact one of the top priorities for BBC TV boss Danny Cohen.
BBC executive Mark Linsey, who is working on the project, says: "Comedy panel shows are always better for having a good mix of people and of course that must include women. I'm making it clear to production teams that there's just no excuse for delivering all male guest lists."
A number of BBC shows have been criticised in the past for broadcasting episodes in which there are no female guests. Topical BBC Two show Mock The Week (pictured) is regularly mentioned in this regard, and in fact was the subject of one of Jonathan Ross's comments at The British Comedy Awards last night. He said: "A comedy award is that rarest of things... like a woman on Mock The Week."
Broadcast's Jake Kanter and Kasia Delgado report that a document commissioned for the Cultural Diversity Network in 2012 singled out QI and Mock The Week for "rarely having women represented or only having 'token women' on their programmes".
Mock The Week has always had an all-male regular line-up and BCG's episode guides show the last run of the show - Series 12 - had 38 guest spots, of which only 5 were filled by females. Katherine Ryan and Holly Walsh appeared twice each, and Ava Vidal appeared once.
Reportedly, both in-house BBC producers and external production companies have now been told that it is the BBC's ambition that comedy panel shows must have, at a minimum, at least one women involved in each episode.
The BBC's current TV panel show formats include Would I Lie To You?, Never Mind The Buzzcocks, Sweat The Small Stuff and Have I Got News For You.
Share this page