Acast podcast competition
Acast launches competition to find a new hit podcast
Hosting platform Acast and producers Wisebuddah have teamed up to launch a new podcast competition
Launch Pod is looking to find a hit new podcast format. Three pitches will be selected to be piloted
My Dad Wrote A Porno's Jamie Morton is a judge. He says: "There is so much creativity here in Britain"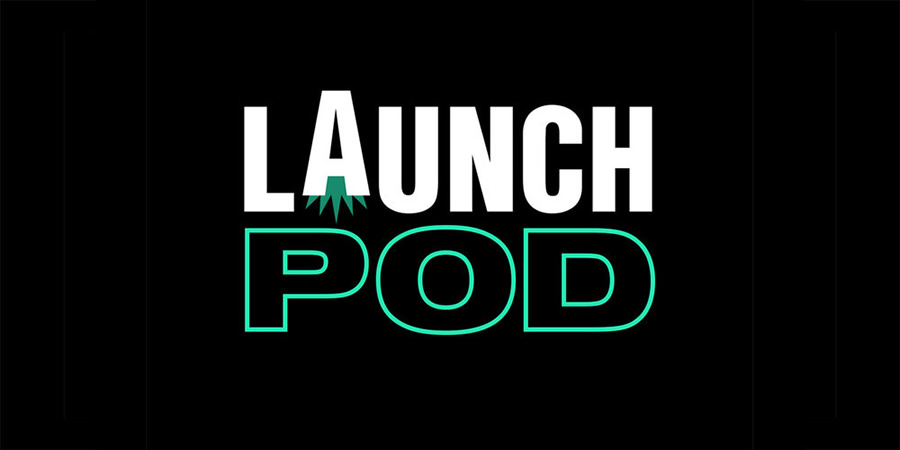 Podcast hosting platform Acast has teamed up with production company Wisebuddah to open Launch Pod, a competition to find a new hit podcast show.
The competition is ideally suited for comedians looking to start a new show. The organisers explain: "The competition, which aims to help talented creators get their podcast idea off the ground, is open to anyone in the UK who thinks they might have the next Serial or My Dad Wrote A Porno up their sleeve. The winning podcaster will have the opportunity to professionally produce, launch and market their podcast with Wisebuddah and Acast."
To submit, all that's needed is a description of the idea, an overview of the intended audience, and either a five minute audio sample or a short script. Applicants should visit launchpod.org before the 9pm on 18th June deadline.
From the entrants, a panel of judges will choose three semi-finalists who will be invited to work with a team of Wisebuddah and Acast experts to produce a pilot episode. These three pilots will be made available to the public, and listeners will vote for their favourite. The results will be taken into consideration by the judges who will then pick an overall winner. That show will then work with Wisebuddah to bring their production to life over the course of 6-10 episodes. They'll host their podcast on Acast and receive launch, content, artwork and promotional support from the Acast team.
The selection panel will comprise of My Dad Wrote A Porno host Jamie Morton, Imriel Morgan from the Wanna Be podcast; Caroline Crampton from The New Statesman and the No Complaints show; Clare Chadburn from Wisebuddah; and Susie Warhurst from Acast.
The judges are looking for "original ideas that use the podcast medium to their advantage. It can be audio fiction, a comedy show, a panel show, a real-life investigation, a chat show or a completely new format."
Susie Warhurst says: "We believe podcasting is special - it creates amazing communities, is a space for unique formats and gives those perhaps unheard elsewhere, a voice. We know there are so many talented people out there who, with support from Acast and Wisebuddah, have the potential to launch a brilliant podcast. We're really looking forward to receiving the entries."
Clare Chadburn adds: "Podcasting is the home of some incredible personalities. Wisebuddah has nurtured and grown some of the UK's best talent - from Bill Bryson and Chris Stark to YouTubers Nicki and Sammy. Bringing ideas from conception to successful launch is what we are all about and we can't wait to see the submissions. We hope that this competition inspires everyone with a creative idea, right across the country - whether you're based in Shetland, St Ives or anywhere in between."
Jamie Morton comments: "I am thrilled to be asked to help judge LaunchPod. From starting my own podcast from scratch a few years ago, I know how much work, time and effort goes into creating a podcast you're really proud of. I can't wait to delve in and discover the range of stories, formats and voices of the next generation of podcasting talent. There is so much creativity here in Britain so I'm so excited to get started."
For more details, including the full terms and conditions, visit launchpod.org
Share this page