Shane Allen: New BBC comedy commissioner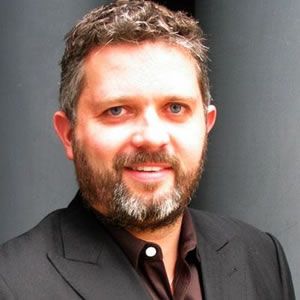 Shane Allen has been revealed as the new Controller of Comedy Commissioning for the BBC - meaning he is now possibly the single most influential individual in British comedy.
Having sat in the equivalent post at Channel 4 since 2009, and been in a slightly more junior commissioning role for the previous 4 years, Allen was hotly tipped to take over at the BBC when it was announced in June that the previous incumbent, Cheryl Taylor, was to become the head of CBBC.
Whilst at Channel 4, Allen has overseen the commissioning of a number of hit shows, and also acted as executive producer on the smash-hit The Inbetweeners Movie, now the most successful UK-funded comedy film ever. His credits include Facejacker, Derek, Friday Night Dinner and Cardinal Burns; plus PhoneShop, Dead Set, and two series of The Inbetweeners.
Before 2005, Shane had written, produced and directed primarily for Talkback, with credits including The 11 O'Clock Show, Brass Eye and Shooting Stars.
In a statement today, Shane Allen said of his appointment: "Comedy is my life's passion, so this is a dream job and the best gig in TV comedy given the BBC's unique volume, range, commitment and legacy. It's the perfect time to join as Cheryl Taylor leaves behind a string of big audience delivering hit shows across all the channels, and George Entwistle is a very keen and inspiring champion of comedy on his new watch. I feel proud to leave Channel 4 comedy in rude health and end on a high with the Funny Fortnight season."
In a jokey e-mail to Channel 4 staff, he remarked: "I've landed the job as comedy controller at the BBC where I will have to do less edgy/genital based humour and instead stuff about the church/government - you know, fun shit like that. There will probably be less anal sex/boss references in briefings and it may be a very short-lived gig."
Channel 4's Chief Creative Officer, Jay Hunt, told magazine Broadcast: "He's been a magnificent commissioner during his eight years at Channel 4 and I wish him all the best."
Meanwhile, Roger Mosey, Acting Director of BBC Vision, added: "I'm delighted by Shane's appointment. He has a great track record in the industry and we're pleased he's joining the BBC to make sure that we continue to offer original and distinctive comedy to our television audiences."