Do you run the UK's funniest blog?
This feature refers to an event, offer or opportunity that has now ended.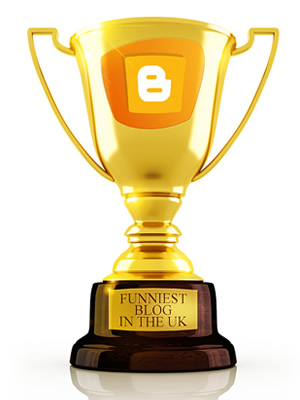 Personalised greetings card company TheDogsDoodahs.com has launched its annual search for the UK's funniest blog.
The award, now in its second year, is described as celebrating "those bloggers that help brighten our days with their irreverent, sardonic, or just plain wacky sense of humour."
The company is inviting the public to nominate their favourite funny blogs, and comedians can nominate their own blog if they have one.
A shortlist will be decided and then put to an online vote. The winner will be announced in early 2013. Along with the 'glory' of the 'UK's Funniest Blog' title, the winning blogger will be given a Samsung Chromebook by the company.
The current holder of the UK's Funniest Blog title is Scaryduck, which is subtitled "Not scary. Not a duck".
Blogger Alistair Coleman - who also blogs for The Huffington Post and writes books - runs Scaryduck. He took 48% of the vote last year, and acknowledged his win by saying "I think you'll agree that with such a great bunch of finalists, comedy was the winner. Me, and comedy, obviously."
Nominations are now open and will run until the 30th November. For more information and to nominate a blog visit www.thedogdoodahs.com