Juliette Burton: Defined
Juliette Burton: Defined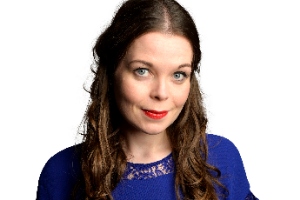 Following her hugely successful debut UK tour in 2018 of Butterfly Effect and an acclaimed season at The Edinburgh Festival Fringe 2019, award-winning comedian Juliette Burton will be setting out on tour in 2020 with her ground-breaking new show, Defined.
Juliette is full of contradictions: pessimistic optimist, introverted extrovert. Her life has felt like a series of "either/or" binary choices. - Success or failure? Masculine or feminine? Happy or sad? - Why does she have to choose one thing or the other?
After a year of huge change, she's been forced to redefine herself and her life. Everything she thought was steadfast has vanished. Can she be everything at once? Or must we choose how we are defined? How would you define yourself?
Dates
Venue: Attenborough Arts Centre LEICESTER
Dates: Saturday 15th February
Time: 7.00pm
Venue: Harrogate Theatre HARROGATE
Dates: Saturday 7th March
Time: 7.45pm
Venue: Old Fire Station OXFORD
Dates: Tuesday 10th March
Time: 7.30pm
Venue: The Lowry (Studio) SALFORD
Dates Friday 13th March
Times: 8.00pm
Venue: Opera House JERSEY
Dates: Saturday 16th May
Time: 8.00pm
Venue: The Hat Factory LUTON
Dates Friday 29th May
Time: 7.30pm
Venue: Royal Spa Centre ROYAL LEAMINGTON SPA
Dates Saturday 30th May
Time: 7.30pm
Venue: East Riding Theatre BEVERLEY
Dates Friday 26th June
Time: 7.30pm
Credits