Ivo Graham: The Game Of Life
Ivo Graham: The Game Of Life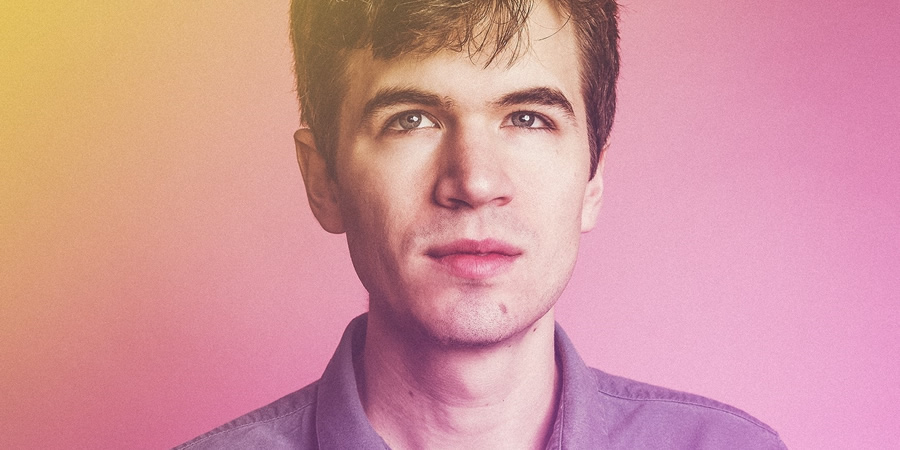 Still fresh from an outrageously successful Edinburgh Fringe run - in which he earned a nomination for Best Show and made Dave's top-10 list for Best Joke - Ivo Graham is ready to take The Game Of Life on the road in 2020.
Ivo Graham's last show Motion Sickness left things on something of a cliffhanger. His young person's railcard had expired, he'd got engaged to his girlfriend, and they were gearing up to start trying for a baby. So let's get this out of the way early: yes, he has indeed managed to secure himself one of the new 26-30 'millennial railcards'. Did you really think he was going to let that goldmine pass him by?
In lesser news, the train of Ivo's daughter has indeed left the station of her mother's womb, on a one-way journey to the general joy, maturity and self-improvement of both her parents (drivers?). Now, rather than taking the year off so thoroughly recommended by family, other comics and several big dogs at the Ealing NCT, Ivo returns to touring to reflect on the past year in a show that juggles enough emotional articulacy and gleeful juvenility to delight doting fogies and frivolous commitmentphobes alike.
Dates
Wednesday, 29 January 2020: Chorley Little Theatre
Thursday, 30 January 2020: Salford Lowry
Thursday, 20 February 2020: Bristol Hen & Chicken
Saturday, 22 February 2020: Norwich Playhouse
Monday, 24 February 2020: London Soho Theatre
Tuesday, 25 February 2020: London Soho Theatre
Wednesday, 26 February 2020: London Soho Theatre
Thursday, 27 February 2020: London Soho Theatre
Friday, 28 February 2020: London Soho Theatre
Saturday, 29 February 2020: London Soho Theatre
Tuesday, 10 March 2020: Birmingham Glee Club
Wednesday, 11 March 2020: Milton Keynes The Stables
Wednesday, 29 April 2020: Shoreham Ropetackle Arts Centre
Thursday, 30 April 2020: Bracknell South Hill Park Arts Centre
Friday, 1 May 2020: Andover The Lights
Saturday, 2 May 2020: Reading South Street Arts Centre
Tuesday, 5 May 2020: Cardiff Glee
Tuesday, 12 May 2020: Colchester Arts Centre
Thursday, 14 May 2020: Wedmore Wedmore Arts Festival
Thursday, 21 May 2020: Guildford G Live
Friday, 22 May 2020: Oxford The North Wall
Wednesday, 27 May 2020: Salford Lowry
Friday, 29 May 2020: London Blackheath Halls
Saturday, 30 May 2020: Crawley The Hawth (Studio)
Thursday, 11 June 2020: Coalville Century Theatre
Friday, 12 June 2020: Newcastle upon Tyne Northern Stage (Stage 3)
Saturday, 13 June 2020: Darwen Library Theatre
Credits