Gary Meikle: Surreal
Gary Meikle: Surreal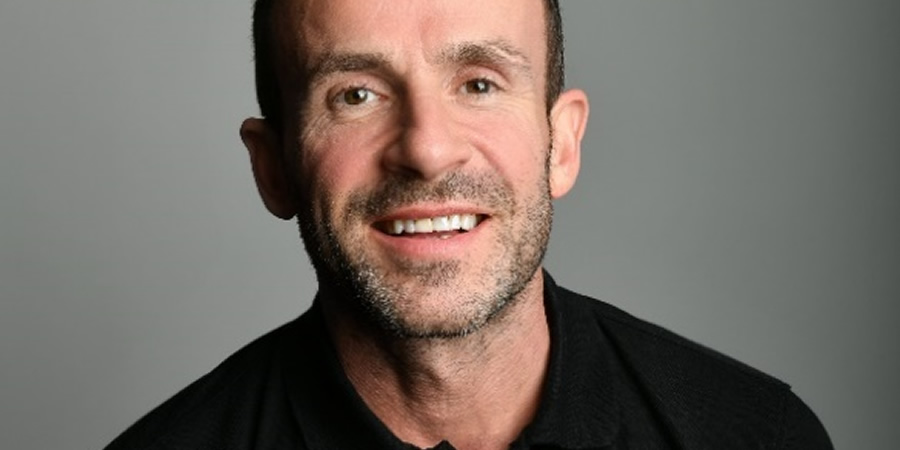 Following a 2019 sell-out UK tour, award winning Scottish stand-up comedian and viral sensation Gary Meikle has announced he'll be returning to stages with a brand-new tour across the UK in 2020, called Surreal; a title that perfectly describes Meikle's last twelve months, having started the year performing in comedy clubs and ending it selling out theatres across the globe, after one of the stand-up's videos about his daughter's eyebrow's went viral worldwide.
Meikle's UK tour will span the UK for 42 dates including a performance at London's Leicester Square Theatre on Saturday 19th September 2020, before he travels across the pond to perform in the US and Canada, with 2020 European dates lined up too.
Of what to expect from his new show Gary said: "2019 has been such a surreal year for me since the videos took off, and I'm excited to get back to stand up with this new 2020 tour and to tell audiences about how I've been dealing with all the madness - from women sending me countless pictures of their foreheads thinking I'm some sort of eyebrow connoisseur, to being stopped in the streets by people shouting 'Hey, you're that dick pic guy, right?'... which isn't something I want being broadcast in public to be honest!"
Not one for mincing his words, Gary has been described as 'playfully dark'. His cheeky chappy nature and ability to get away with talking about anything will have you laughing at things you probably shouldn't. As always, Gary will draw material from his own real-life experiences, including his unique family dynamic and his rapid rise to online fame. Quickly putting his audiences at ease, a night of stand up with Gary feels like a night in the pub chatting with friends.
Having performed to tens of thousands of people over the past year, Gary has found a new confidence and level of openness on stage, meaning he doesn't hold back on giving his opinions, no matter how warped! The new show will cover topics such as evolution, social media, how to deal with burglars, single mums, bee sex, small man syndrome and much more. Gary is a fast paced, punchy storyteller that finds the funny in anything.
Meikle has been on the comedy circuit as a stand-up since 2014, and more recently has rocketed to fame becoming known internationally for his viral social media video rants on subjects including eyebrows, hair extensions and dick pics, which have had over 150 million views and counting. This year, Meikle was named at the top of The List's 'Comedy Hot 100' for 2019.
Originally from Glasgow, Scotland, where he still resides, Meikle has built a global audience over the last few years, and has therefore taken his show The iBrow Guy around the world including the US, Canada, Dubai & Europe. Most notably, he performed a sell-out show at the Glasgow Royal Concert Hall with a capacity of 2000, with all proceeds raised going to the charity Ronald McDonald House.
2020 Dates
Saturday 16th May 2020: GREENOCK, Beacon Theatre
Saturday 23rd May 2020: NORWICH, Playhouse
Friday 29th May 2020: PAISLEY, RocknRolla's
Saturday 30th May 2020: HAMILTON, Townhouse
Thursday 4th June 2020: FORT WILLIAM, Nevis Centre
Friday 5th June 2020: ELGIN, Town Hall
Saturday 6th June 2020: HELENSBURGH, Victoria Halls
Sunday 7th June 2020: GALASHIELS, Mac Arts
Friday 12th June 2020: LIVERPOOL, Epstein Theatre
Saturday 13th June 2020: MANCHESTER, Dancehouse Theatre
Sunday 14th June 2020: CARLISLE, Old Fire Station
Thursday 18th June 2020: LIVINGSTON, Howden Park
Friday 19th June 2020: DUMFRIES, Easterbrook Hall
Friday 26th June 2020: OBAN, Corran Halls
Saturday 27th June 2020: DUNOON, Queen's Hall
Sunday 28th June 2020: ST ANDREW'S, Byre Theatre
Friday 4th September 2020: BELFAST, Ulster Hall
Saturday 5th September 2020: NEWCASTLE, Tyne Theatre
Friday 11th September 2020: KILMARNOCK, Palace Theatre
Saturday 12th September 2020: BIRMINGHAM, Old Rep Theatre
Friday 18th September 2020: EDINBURGH, King's Theatre
Saturday 19th September 2020: LONDON, Leicester Square Theatre
Sunday 20th September 2020: SHEFFIELD, Memorial Hall
Thursday 24th September 2020: YORK, Barbican
Friday 25th September 2020: PERTH, Concert Hall
Saturday 26th September 2020: CORBY, Cube
Thursday 1st October 2020: FALKIRK, Town Hall Theatre
Friday 2nd October 2020: ABERDEEN, Music Hall
Thursday 15th October 2020: COLERAINE, Riverside Theatre
Friday 16th October 2020: DUBLIN, Helix Theatre
Saturday 17th October 2020: GLASGOW, Royal Concert Hall
Friday 23rd October 2020: BRIGHTON, Old Market
Sunday 25th October 2020: LEICESTER, Y Theatre
Thursday 29th October 2020: NOTTINGHAM, Glee
Saturday 31st October 2020: BRISTOL, Redgrave Theatre
Friday 6th November 2020: SHREWSBURY, Theatre Severn
Friday 13th November 2020: CARDIFF, Portland House
Saturday 14th November 2020: EXETER, Barnfield Theatre
Friday 20th November 2020: CHELMSFORD, Civic Theatre
Saturday 21st November 2020: FIFE, Alhambra Theatre
Friday 11th December 2020: AYR, Town Hall
Saturday 12th December 2020: DUNDEE, Caird Hall
Credits