Max & Ivan: Commitment
Max & Ivan: Commitment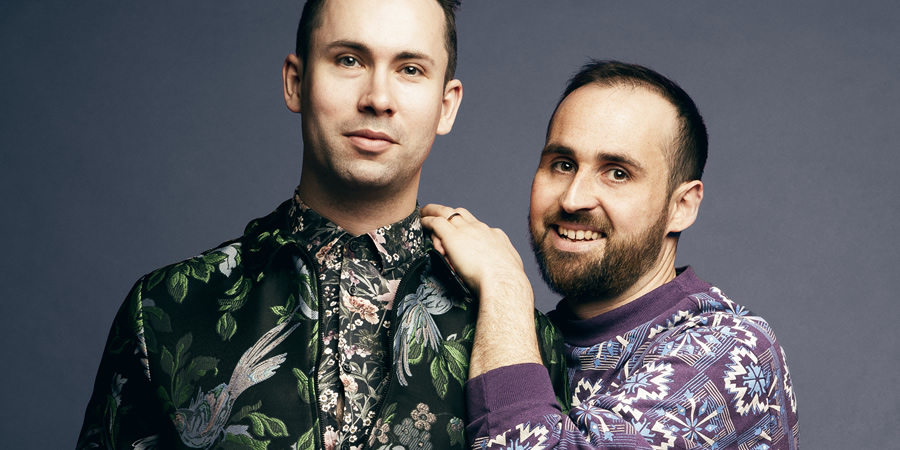 Commitment is the true story of how Max, as Ivan's Best Man, attempted to reunite Ivan's teenage band (Voodoo 7:2, the premier 'art rock post-punk funk' group in mid-noughties Liverpool), for one final gig.
It's a show about dreaming big, growing up, and trying - but ultimately very much failing - to make it in the band.
This all new show melds fast-paced visuals (including a wealth of embarrassing adolescent photos) with razor-sharp gag writing, classic double-act dynamics, and a smattering of virtuoso multi-character performance. At its heart, the show is a storytelling hour about Max & Ivan's real-life friendship, and the lengths you'll go to (if you're Max) in order to pull off the best night of Ivan's life.
2020 Tour Dates
Salford (The Lowry): 19 January
Bath (Komedia): 22 January
Cambridge (Junction): 23 January
Oxford (North Wall Arts Centre): 24 January
Canterbury (Marlowe Theatre): 25 January
Portsmouth (Guildhall): 29 January
Brighton (Komedia): 30 January
Tiverton (TCAT): 1 February
Bristol (Wardrobe Theatre): 2 February
Leicester (Firebug): 5 February
Reading (South Street Arts Centre): 6 February
Selby (Town Hall): 7 February
Newcastle (The Stand): 8 February
Glasgow (The Stand): 9 February
Liverpool (Royal Court): 28 February
Norwich (Playhouse): 29 February
Credits