The Extra Bits
One random comedian, eight random questions; it's the ultimate test of funny person and fate. Actually this week we welcome eight random comedians, or not random really, as they're all recent guests on this page.
What with all the panic-hoarding happening right now we're taking this opportunity to round up some of the Question Nines - the extra posers we always ask them, just in case - that might otherwise go to waste.
Comedians are a particularly interesting community right now, having largely been early adopters of self-isolation. They've been making content from confinement weeks, so the least we can do is stay in and watch it and stop wandering about breathing on each other, for gawd's sake.
Actually last week's guest Pope Lonergan is now leaving the house, as he's since started volunteering at a care home (his old job), and has strong words about the UK public's Corona response. Or lack of it.
"Don't take the callous and self-serving view that the old or the infirm are somehow disposable; that they're collateral damage. Let's live as a SOCIETY (minus the social part; social distancing etc). And if you want to communicate with the elderly, make sure you jump into a Zorb and roll into the lounge. No mucking about. We have to take this seriously."
Wise words. Right, recent contestants, your Question Nines await.
Which unsung British town deserves more attention?
Edy Hurst: Good question! I'm originally from Warrington, so maybe there? It's got - had - the wire [industry], and also it's the birth place of Tim Curry, Kerry Katona and Chris Evans (the Radio 2 one). Like a lot of post-industrial Northern towns, it's a real mix of people and places.
I think it would be nice if it got a bit more attention, although it might not necessarily be good. Last time I remember it making the news was when I was at college and it was named the worst town in the UK for public services.
What's the best (non-comedy) room you've ever been in?
Juliette Burton: Any room with a comfortable bed. Lie-ins are massively underrated.
Who are you most envious of?
Isma Almas: Anyone that gets eight hours of solid sleep a night.
What's the worst thing in your wardrobe?
Alex Lowe: I have a zip-up hoodie from Tesco that is a bit too small for me and every time I put it on, I suddenly remember it's too small... blimey, hold on.... Oh no, I'm wearing it now.
Which place you've visited was the biggest anti-climax?
John Hastings: Sweden. Thank god for Greta [Thunberg] or that country would be a nation of rascals.
Do you have a favourite shop?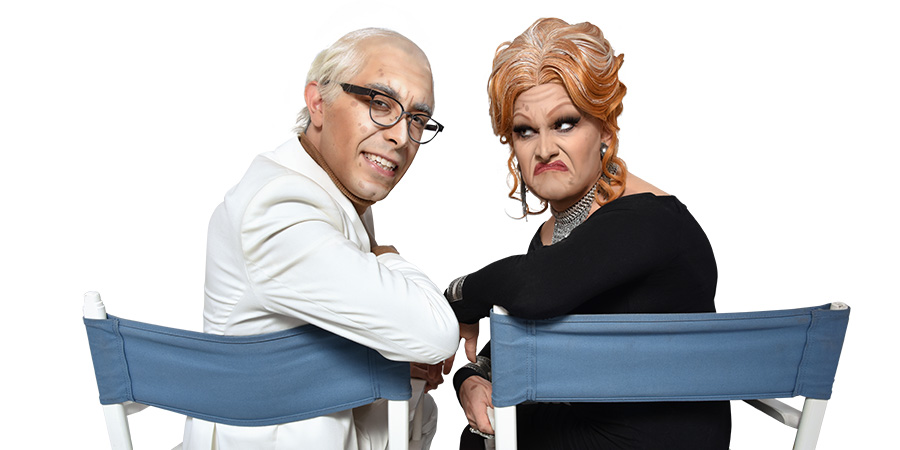 Jinkx Monsoon: GameStop. Now that I make my own money and don't have to ask my mum to buy me a video game, I love just walking into the video game store and picking out a game - even though you can buy them online from home now. I still like the experience of going to the store to find a new video game.
Major Scales: I have a love/hate relationship with Zara; I buy a coat I like there one week, and everyone's wearing it the next!
What's the greatest invention, ever?
Stevie Martin: I mean it's probably the Internet isn't it? But if I'm honest, also, fuck the internet.
Have you ever broken the law while performing?
Pope Lonergan: On stage I sometimes reveal things that may be self-incriminating. Things that pertain to my decade of drug abuse. I had to speak to lawyers about whether I should do this onstage and the legalities of 'confessing' in a public realm. They said I'm potentially putting myself in some legal jeopardy but it won't impact anyone else.
So I'm taking the risk; see what happens. I'm enticed by the annihilatory function of bad life choices! If I'm arrested at least I'll get a British Comedy Guide article out of it.