Stuart Laws
One random comedian, eight random questions; it's the ultimate test of funny person and fate. This week we've an act who does sterling work on both sides of the camera. Lens-twiddler to the stars, Stuart Laws has filmed specials for umpteen excellent stand-ups, co-created novel series like James Acaster's Sweet Home Ketteringa, while also finding time to make cool, clever stuff of his own.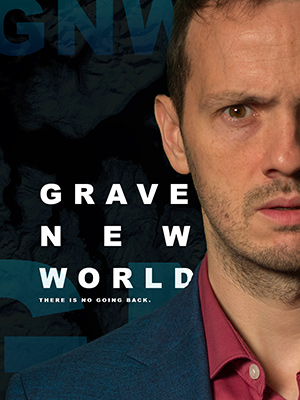 Thus far he's probably best known for viral sketches like the extraordinary effort about a horse with a mobile phone number, but is also now launching an epic new series, Grave New World, with an enviable cast.
"It's like Panorama meets The One Show but with comedians tackling how the world is different after a pandemic," says Laws, who "started putting it together last June when I realised it had been three months since I'd been to a petrol station and it suddenly felt so alien.
"I started writing up segments on how the cinema, theme parks, relationships, fizzy drinks, transport and exercise are now different, with varying levels of truth to them."
Then he texted lots of mates to "beg them to be in it with me. Luckily my friends are all extremely talented and funny comedians like Harriet Kemsley, Sadia Azmat, Evelyn Mok, Annie McGrath, Dan Cook, Rajiv Karia, Alex Kealy, Eleanor Morton, James Acaster, Rose Johnson and Heidi Regan (amongst many more)."
Which is handy, and it's a good life lesson generally, kids: don't ignore Laws. Now, Stuart Laws, your Random 8 await.
What was your childhood career dream?
I really wanted to work at a dry ski slope. Was obsessed with them when I was younger and thought the people who ran them were very cool. They'd always do that chilling speech about how dangerous the slope was, where they'd never mention it but give a strong vibe that someone had died there recently. Then they'd tell you in detail about how to shape your hand if you fall over.
To me that was always mysterious: knowing that they were in charge of a family leisure attraction but if you fell with your hand extended like you would in any normal fall, in the way you've grown up doing, you would potentially lodge your thumb into the honeycomb carpet and tear your hand in two.
Plus there was a tuck shop and a weird smell of gas. It seemed romantic and dangerous and grown up.
Ever walked out of a film (before the end)?
When I was younger I was a projectionist and would put on after-hours screenings for staff and people I was trying to impress. The Da Vinci Code made me walk back to the projection booth and do some admin while the rest of the audience stared in disbelief at the characters seeking the truth, seeking the clues.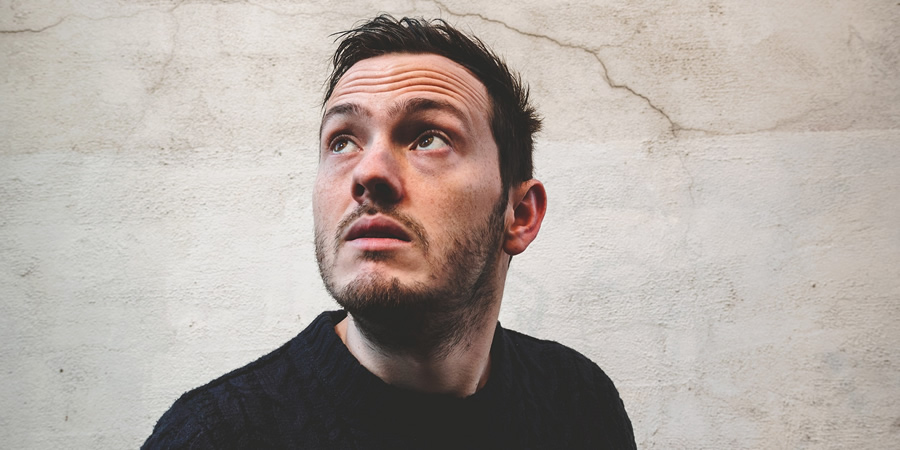 Have you gatecrashed anything interesting?
I was filming an awards ceremony about ten years ago, at a fancy hotel conference room. Having, by myself, lugged six bags of kit from the underground car park, I went into the conference room and started setting up the two cameras (I was operating one and the other was a wide lock off of the stage).
Then seventy people, full from mini pain au chocolats, filter coffee and small talk drifted in and sat down. About three minutes into the ceremony I suspected this wasn't the right room; at five minutes I knew it wasn't. But as I snuck my phone out to look at the details of where I should actually be, a besuited young woman put their hand on my shoulder and said "Matt, can you come over here?".
I whispered back "I'm not Matt, I'm in the wrong room, sorry." She looked at me like she didn't understand what I said, then when I pointed at the camera and tried to explain, she cut me off by saying "yeah, set it up, then come with me." She then motioned for me to follow her.
This is like a Hitchcock thriller...
I'd previously been called the wrong name loads of times at these things so I assumed she was leading me to the actual room I should be in. But no, I was led to side of stage and this woman looked at me and smiled as the speaker on stage announced:
"He's been with us on this entire journey, working tirelessly, documenting everything and bringing his own vision to the whole project, give it up for Matt Ward." I stood there until the woman gave me a nudge towards the steps and the speaker turned to look at me with the most confused expression I've ever seen.
The real Matt Ward was caught in traffic, the whole room of business types enjoyed the weirdness of it when I, now on stage, stammered an explanation. Also, managed to film the right conference.
Which faux-pas still gives you nightmares?
One time a different business person was saying goodbye to me and a couple of other people and they started doing a kiss goodbye. They got to me last and because I had spent the entire time watching and panicking about getting the movement right I forgot what to do with my hands.
So I put my hand softly round the back of their head as I leant in for the cheek kiss. It made it incredibly tender and romantic when it should have been casual and professional. Genuinely still physically shudder whenever an interviewer forces me to plunder my brain for faux-pas.
What's the weirdest thing in your wardrobe?
Five gilets and one mullet (gilet and mullet is pronounced in the same style).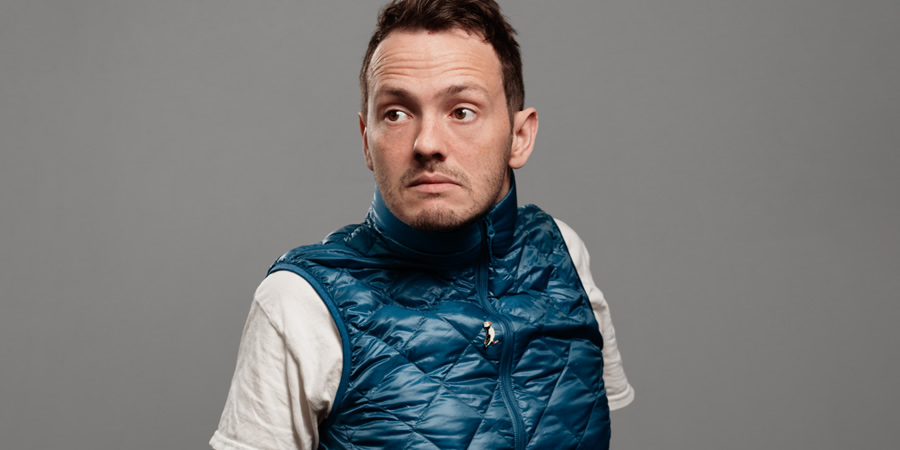 Who's the most interesting person you've ever met?
Matt Ward. Nah, he was fine, nice guy, good at his job, we had a filter coffee after I finished filming the correct conference. Actual most interesting person? One time on a 24-hour ferry I went to a talk in the cafeteria by a cetacean expert. It was an official thing, not just another passenger vibing.
This expert spoke for 60 minutes, without notes, about whales and dolphins and I sat, raptured by their passion. I then hung around afterwards as they were taking questions and I wanted to find out more about the cultural life of whales.
After about fifteen minutes I excused myself because I think I had started to plan our future together.
What's your favourite shop?
Any shop in a theme park. You know you don't actually want anything there, you know all the food is overpriced but suddenly you feel like your personality could very well be based all around Nemesis Inferno.
Which unsung British town deserves more attention?
Pishill. Everyone is adamant it isn't pronounced Piss Hill and everyone is adamant that they don't want an annual event where everyone pisses down a hill. But they still called their town Piss Hill.