Sooz Kempner
One random comedian, eight random questions: it's the ultimate test of funny person and fate. This week's multi-talented participant is Sooz Kempner, who shows off a bunch of them - joking, singing, parallel-parking - in her latest show, which is on twice in London this coming week. And terrifically entertaining it is too.
"Super Sonic 90s Kid is about growing up in the 90s playing Sonic and wondering whether what I got up to in that decade mapped out the rest of my life," Sooz explains. "It's essentially a lot of silly fun for anyone who remembers what it was like to be a kid with big mad dreams. The Venn diagram that is Sega fans and Les Mis fans has a surprisingly huge overlap."
Atari and Aspects of Love? Not so much. Sooz Kempner, your Random 8 await...
What should be Britain's national anthem?
I can't decide, but I saw this question asked to Craig David in Smash Hits magazine and he said it should be his hit single Walking Away so I'm going to say Walking Away by Craig David.
Ever met a surprisingly great or awful celebrity?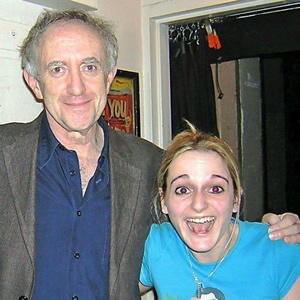 Erm YES! When I was 21 I went to New York to celebrate leaving university because for some reason I had a stack of student loan left over and it was enough to stay for a few days in what looked like the hostel from Hostel.
I went to see a Broadway show that Jonathan Pryce was in and waited for him at stage door to tell him that I love the film Brazil, something that I was sure would mean a lot to him. Even though I had half a Subway sandwich in its bag in my hand that I'd been carrying around ALL day he was really chatty and nice.
What's the best performance you ever gave?
Earlier this year I got hired to host a Greatest Showman singalong and I played the role of a woman who didn't flat-out hate The Greatest Showman. I deserved a Tony for it.
When were you most embarrassed?
Last year at the Edinburgh Fringe I thought I'd drum up some business for my show by exit-flyering my brother's sold-out-every-day show at The Pleasance.
I headed down there and flyered all 90 people leaving the show by cheerfully exclaiming "I'm Luke's sister! I'm Luke's sister!" and they took my flyers nonchalantly and I thought "show more interest, guys" until one woman said "who is Luke?" and I said "Luke Kempner, you just watched his show" and she said "no we didn't".
In my excitement to carry out my great business plan I'd gone down to the Pleasance Courtyard one hour early and had exit-flyered the show before my brother's so essentially I'd just been shouting "I'm Luke's sister!" to strangers like I'd escaped from a bedlam.
Your most interesting injury?
I have a black dot on one of my knuckles because when I was 14 we went on a family holiday to the Isles of Scilly in December and I wasn't having any fun because it was basically just walking around getting blown over by Armageddon-style rainstorms.
Irritated on one walk round some cliffs I punched a rock to see if it would really hurt and guess what, it did, and now I have a weird black dot on that knuckle forever.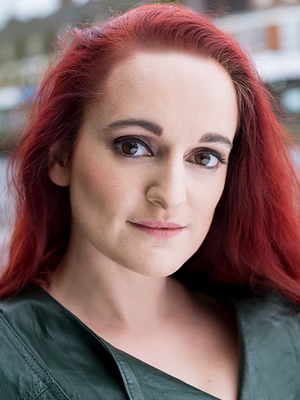 What's your favourite shop?
I'm really into Iceland. Every time you get to the checkout the final price makes you go "OH!" coz it's always lower than you think it'll be. You can literally spend £10 on party food from Iceland and serve 200 people, or maybe just six people, but still a lot for just £10.
Your most disastrous holiday?
In 2006 I'd been with my boyfriend for three years and he'd taken part in something called Staples to Naples where a team of three buy a car for under £100 and drive it from London to Naples.
He did this and then his team effed off and he had to drive the car home, so I flew out to meet him and go on a week-long tour of Europe under the guise of it being our three-year anniversary. We stayed in awful hostels and shacks, the car's brakes failed on a winding mountain pass in Switzerland and I also got a kidney infection.
At one point in Venice he refused to speak to me for a couple of hours because I said I was bored with looking at Murano glass so I secretly filmed him looking annoyed on my brilliant Hi8 video camera for about 15 minutes. Actually I don't know why I'm saying this was a disaster, it was clearly brilliant, much better than when I punched that rock in Scilly.
We are no longer a couple btw, after this holiday we only went out for six more years.
What's your favourite piece of furniture, ever?
My grandad carved me a four-poster bed which is still in my mum's box room. He was a master carpenter and hand-carved lots of the furniture in our house but it all looks very grand and expensive which jars rather with the shitty carpets and the fact my mum never got round to putting the skirting boards back on after she painted the walls when she moved in there in 2011.