Shazia Mirza
One random comedian, eight random questions; it's the ultimate test of funny person and fate. This week's eight-question castaway is a comic who knows all about coping with weird environmental conditions.
Shazia Mirza was already a much-admired stand-up and writer when she earned a whole new fanbase as the can-do hero of Bear Grylls' Let's Half-Kill Some Comedians Island - or words to that effect - back in 2017. Presumably this year's home-based hardships have been sort of the opposite?
"In the beginning the lockdown was fun," Mirza concurs, "sitting on the settee in my pyjamas stuffing myself with Nutella whist watching documentaries on Ted Bundy 'til five in the morning.
"Then once I'd finished Netflix, put on 10 stone, and all my body hair had grown into one big hairy blanket I realised the party was over, and soon I'd have to do some work, not just on my body but on my mind. So I started writing again."
Mirza had a new live show ready pre-lockdown, but has now emerged with a very different one, delving into our recent dramas. It debuts at Finchley Art Depot on November 14th, then tours from January onwards, if 2020 ever ends.
"I also wished I'd listened to my mum, who told me to get married to a nice doctor years ago," the comic continues. "In the middle of the lockdown she said, 'You could be living in Birmingham in a nice semi-detached with a double garage with people to talk to, not locked up in London getting fat'."
Nothing wrong with that. Shazia Mirza, your Random 8 await.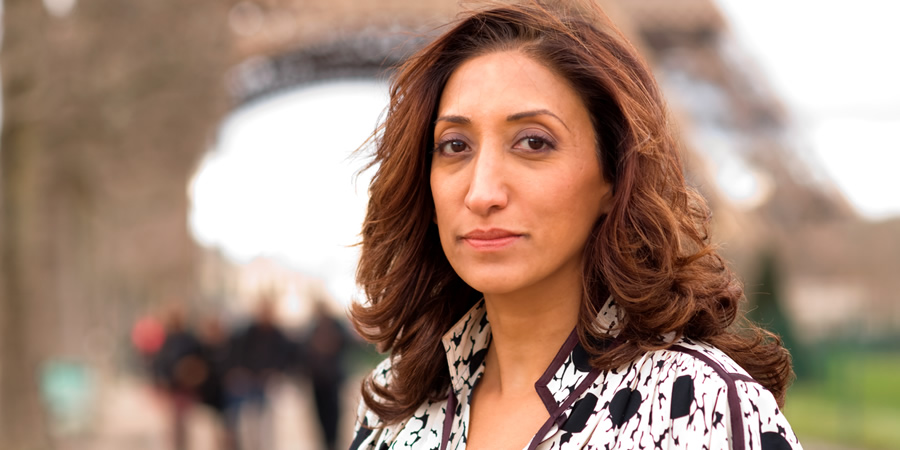 Who is - or was - your most interesting relative?
My Uncle Harry. He was fascinating. He always had a cigar in his mouth, wore tinted glasses and always looked half stoned. But he knew all about cars. Every new car that came out, all about their engines, how much they were, what he could sell them for.
He was all business, and knew very little about anything else. He had a very glamorous wife who left him for a younger model, but he always managed to get women. He was like a Pakistani Del Boy or Arthur Daley. He was wacky and fun.
What's your favourite mode of transport?
Private jet.
Is there a book or film that changed your life?
When I was at school it was The Colour Purple and To Kill A Mockingbird.
As an adult: Born Standing Up, Steve Martin's memoir, and Enter Talking, Joan Rivers' autobiography.
What's the worst thing you've ever bought a ticket for?
A German comedy show. I don't speak German, and I don't understand it. There wasn't much to look at either.
When were you most embarrassed?
I was staying at my parents' house for a bit and was on a very important Zoom meeting. My mum decides to bring a pile of my washed and dried clothes into my room behind me, and put them on my bed, like I was a teenager who didn't wash my own clothes.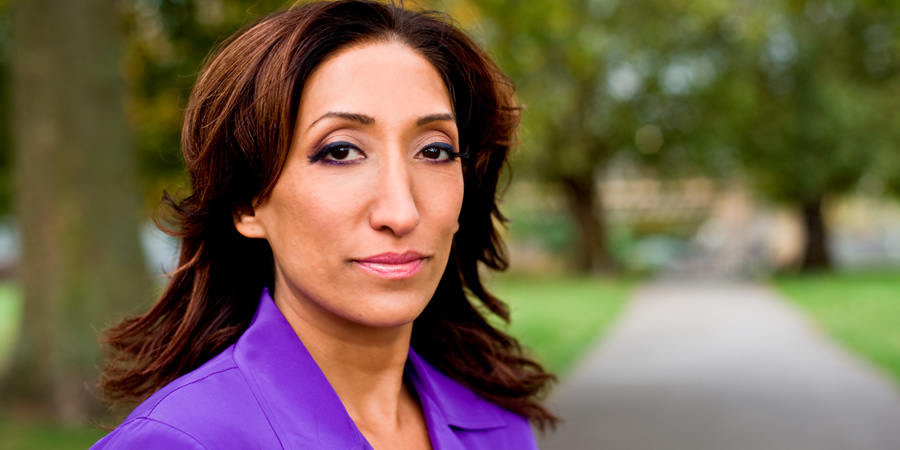 Which place you've visited was the biggest anti-climax?
Kilkenny, Ireland.
The oddest thing you've ever eaten?
In Cambodia. I don't even know what it was, some sort of insect anyway. They fried it and said, "Do you want mayonnaise with that?"
What's the greatest invention, ever?
Heated car seats.