Sarah Johnson
One Random comedian, eight random questions; it's the ultimate test of funny person and fate. This week we welcome the deeply crafty Sarah Johnson, who's having a big month. Yesterday Sarah celebrated a Significant Birthday, and in two weeks she starts a weekly online show at the Leicester Comedy Festival: Crafternoon with Carol.
That creative spurt began during the gigless void of Lockdown One. "Knitting, painting, quilling (where you twiddle bits of paper to make a picture), anything really," the Leicester-based artisan recalls.
"As I sat cutting and sticking one day, I started thinking about the two things I love the most, comedy and crafting, and the daft things I could make like tampon ghosts, knitted swimming costumes or using old tea bags to paint with; or tea-bagging as I called it."
"I'd already filmed a couple of short sketches as Carol for YouTube, called Canvassing with Carol, so decided she'd be perfect for the Crafternoon show. My spare room is my craft room and so it was perfect as a backdrop. I just scheduled an hour show every Tuesday night and improvised my way through it.
"I've gained quite a comedy crafting following. Fans have been sending me their daft makes through the post, and pictures of things they think Carol should make on her show. I've had so many lovely messages saying thank you for making us laugh during lockdown, which is just wonderful."
And beyond these festival shows? "Carol has so much more to give, and she'd love her own TV show (cough), Crafting with Celebrities. I read somewhere that David Beckham sewed some dolls' clothes for his daughter, either that or he was making something for Posh."
"Carol adores Kirstie Allsopp, and I think if they ever met, they would be BFF's, they could go skip diving together. They would see a clothing bank and Carol would say, 'hold my legs Kirstie, I'm going in', but I think Kirstie needs to hang up her glue gun now and make way for Carol."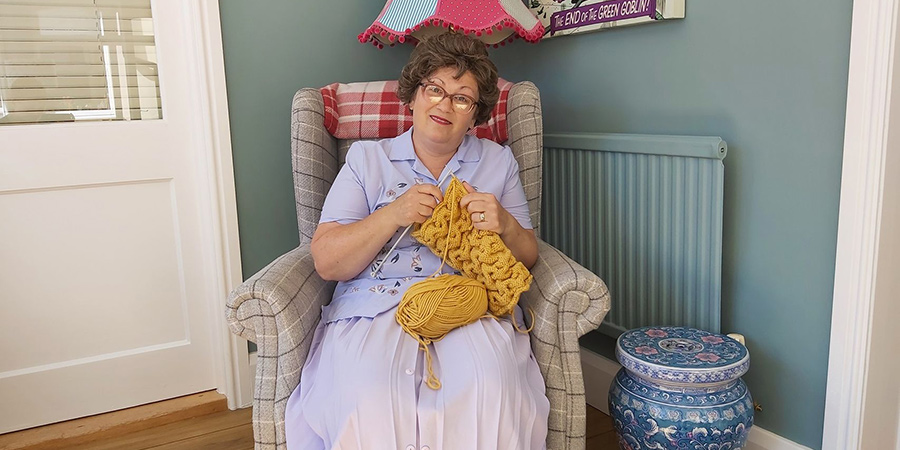 Agreed. ALLSOPP: DROP THE GUN. But for now, Sarah Johnson, your Random 8 await.
What was your childhood career dream?
I always wanted to be in Pan's People. I used to dance around the living room to Top of The Pops. I drove my parents mad. 'I want to be in Pan's People, I want to be in Pan's People,' and then one day my dad said he wanted to be in Pan's People, which I thought was weird.
Ever met a surprisingly great or awful celebrity?
Oooh now then, I've met loads and loads of celebrities because I've been a freelance production assistant/stage manager for corporate events for 20 years. How long have you got?
OK, John Bishop is so lovely, had a great chat about stand-up, very encouraging. Lulu just a gorgeous human being. Lewis Hamilton (I told him off for rubbing his eyes and making them sore before he went on stage - he'd got hayfever) - lovely boy. Michael McIntyre, lovely. Madness - fabulous. Quentin Wilson - wonderful - I had a tuk tuk race with him, in Edinburgh I think it was.
I've got a few names for the awful celebrity list but I'm not going to name them all here. The one I can tell you about, was Blondie. I was gutted because she was my idol, I used to make dance routines up to her songs. But then after the gig she gave me a massive hug and said thank you and asked if I wanted to go and party with her. I SAID NO SORRY I CAN'T I'M WORKING! WTF!
Which town/city should be abolished?
That's a hard question because if I say somewhere and then have to go there for a gig... OK, Swadlincote, that's my neck of the woods. I think the town centre still has shops with yellow film over the windows so they don't fade the men's Farah trousers.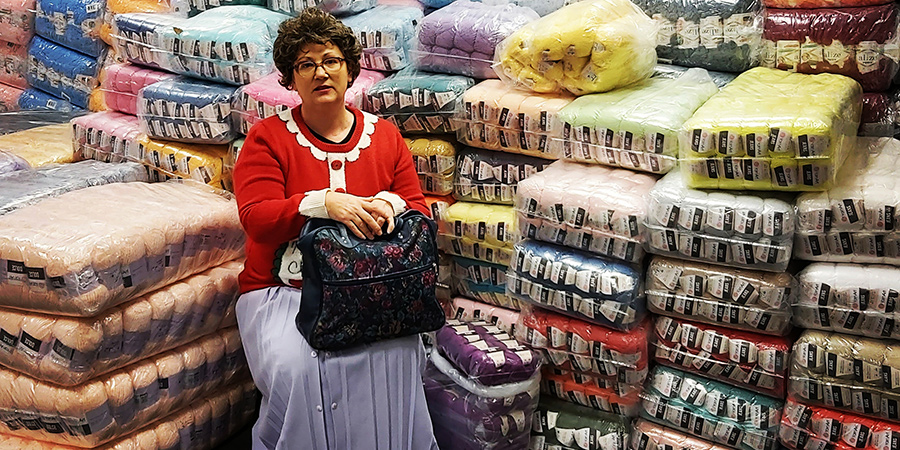 What's the worst job you've ever had?
I was a nanny for a family who'd taken a big fairground over to Singapore. I was supposed to be there for a year, but I did a runner. I can't tell you any more than that. Let's just say I don't go to fairgrounds anymore!
When were you most embarrassed?
Farting in a yoga class - you can't control it, you bend, you fart. But when it absolutely stinks, then THAT is embarrassing.
What's the best word in the English language?
I have two words and they're not used anymore. The first one is 'galoshes' (old word for wellington boot) and the second one is 'perambulator' (pram). I just love the way they sound. The word I absolutely hate is 'clotted.' Why would you want to eat anything that is clotted?
Which TV show would you love to have been in, and which part?
Oh, that's easy, Acorn Antiques, Mrs Overall. In fact, anything by Victoria Wood. I'm a huge, huge fan and I'm writing this now looking at a signed photograph of her that my dear friend and fellow comedian Jason Neale bought me for my birthday.
I cried buckets when I opened it, she is my idol and my inspiration.
Who are you most envious of?
Julie Walters, for performing with Victoria Wood.