Nathan Lang
One random comedian, eight random questions; it's the ultimate test of funny person and fate. This week's globe-straddling contestant is Nathan Lang, best known for a regular role in Neighbours, being half of the sketch duo Jon & Nath, his excellent solo show/character The Stuntman, and the experimental comedy night Lost Cabaret.
But that's not the half of it, as November is pretty epic for Lang. First up, on the 20th, he's organised an alternative comedy cabaret in aid of Hackney Winter Night Shelter.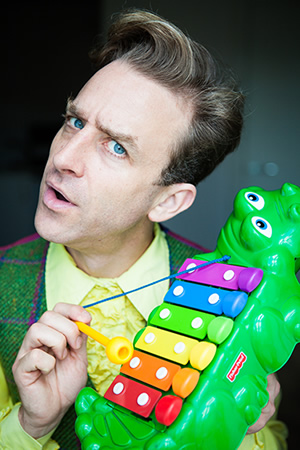 "They're amazing volunteers, every winter they provide our rough sleepers with beds, hot meals and ongoing support, and we want to show our support for them and for our local homeless community," he says.
"We've got the best and bizarrest Hackney comedians together for a magical benefit event in an eco-arts wonderland on the canal called Grow. The line-up is Ed Aczel, Eva Von Schnippisch, Cassie Atkinson, Yasmine Day, Nina Divina and Lucia Bombilla, and myself, and it's hosted by The Establishment. The best bit is you can bring your dogs!"
Canine-friendly good-cause cabaret: honestly, what more do you want? Meanwhile, later this month Lang will appear with Emma Stone, Olivia Colman, Rachel Weisz and fellow comic Ed Aczel in Yorgos Lanthimos' award-winning feature film The Favourite. Strewth! As they probably haven't said in Oz since the mid-80s.
But even more seismic, life and career-wise, the aforementioned cabaret will be "my farewell gig before going to Australia for eight months to have a baby, with both of our families there," he explains.
"People keep asking if it's about having an Australian passport so the child won't need a visa under Brexit Britain to pop over the channel and stock up the car with cheap wine. It might be a bit about that. We are quite a forward-thinking couple."
Canny. Nathan Lang, your Random 8 await.
Who was your first celebrity crush (and have you met them?)
I always fancied The Doug Anthony All Stars. They had a visceral sexual appeal to a pubescent boy - the gorgeous one, the randy one and the nerdy one - and I learned the facts of life from them. Last year at Edinburgh I finally met Tim Ferguson. He was so kind, offered me advice, and tickets to their show and to his comedy writing seminar.
He now suffers MS and is confined to a wheelchair, but he is as handsome and charming as ever. Like Professor Xavier he rolled around teaching us young mutants how to make sense of our comedy powers. Actually the rest of them were successful TV writers and I was just there on my day off hanging out with my childhood hero.
What's the best performance you ever gave?
That gig at Piñata in South London when I did the toothpick trick too hard and bled profusely from my head. The audience was split down the middle as to whether it was funny or gratuitous. I improvised a bit with my blood and kept them onside, but I genuinely felt a bit queer, I'm not good when my blood is outside my body, like when I donated it and the nurse sprayed it all over the floor then walked through it and I didn't even pass out. Both heroic performances.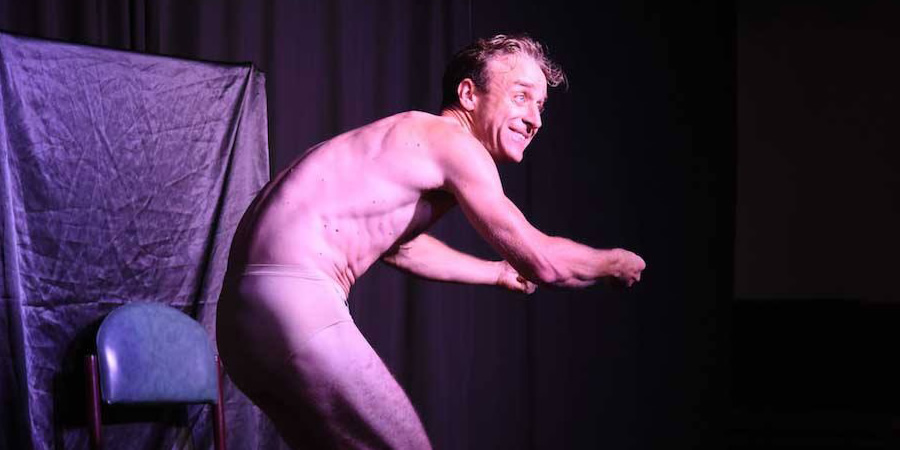 Who's the most interesting person you ever met?
I knew a hippy who legally changed his name to Very Impressive.
What's the worst thing you ever bought a ticket for?
Harry Potter World. I took my nephews there under duress. I've never read or watched Harry Potter because I'm wary of popular things. It was full of people maniacally excavating their own fantasies.
This fanatical attendant with dilated pupils started banging on to me about Griffledorps or something and when I said I had no idea what she was talking about, a bunch of kids gathered round and laughed at me, actually pointing fingers and pissing themselves - one of them fell on a Hobbit stool and winded himself and they dragged him out through a trapdoor in a forced-perspective hallway.
It was so sinister, I had to pretend I was in a Terry Gilliam film to survive the five hours it took me to find the exit. You know when you get outside and kids are eating ice cream and drinking beer? That's only half-way. I don't know where my nephews are and I no longer care.
Do you have a favourite device?
My Banana Guard™ is the best invention ever, its brilliant patented design can fit a banana of any shape and size within EU regulation. And it's so ostentatious, you'll be the life of any boring party when you whip out an unbruised banana that you could've eaten in ten seconds before you left home that morning.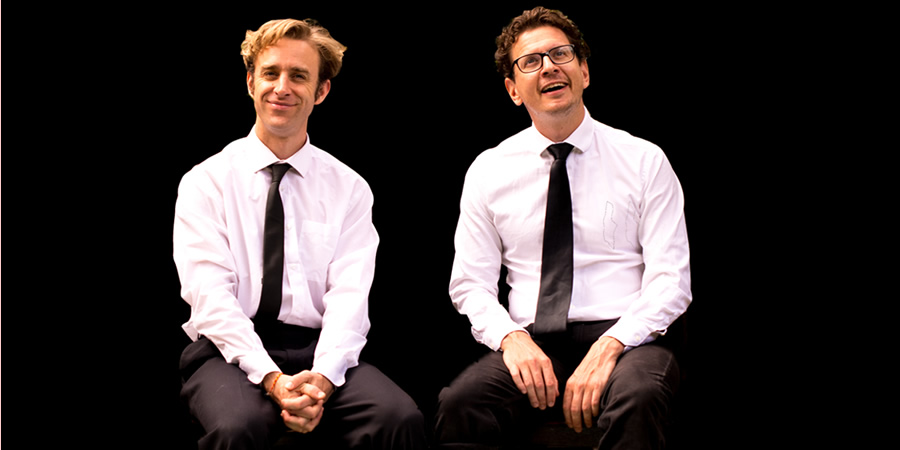 Who's your ideal long-journey companion (loved-ones excluded)?
Let's see, I've done the long-haul back-and-forth from Australia many times. If I can't say my wife (who is the most fun person at all times), then I can only generalise by type.
I once sat next to a Chinese woman on a flight from Melbourne to London, she was brilliant, we played Uno for ten hours. We hardly spoke each other's language, but she taught me Mandarin and Cantonese through Uno. It is a great way to learn another language if you only need to know numbers, colours and how to say "miss a turn".
So I'd say my ideal travelling companion is a Chinese student with a deck of Uno and definitely not the Scottish roaster lying next to me on the overnight Megabus sleeper to Glasgow sipping miniatures of whisky and saying 'it's party time' all night.
Which low-key law would you introduce?
There should be a law against people with trivial gripes who say "There should be a law against that". Just no, there shouldn't. Do you know how much taxpayer money would be wasted trying to get your law about people who chew toothpicks through parliament and then implementing police training and procedures?
Then there's the community support officers and vigilante groups and before you know it the Thought Police are kicking in your doors and setting fire to The Guardian. So there should be a law against that.
Do you have a signature dish?
For the vegans I say tofu scramble because I like doing gigs in Brighton. My special ingredients are soy sauce and turmeric, which burns my stomach. Ironically, turmeric is good for burns. I made this for a new friend once and he said it would be better with a venison steak slapped on top. He'll never get a second dinner date.