Mat Brooks
One random comedian, eight random questions; it's the ultimate test of funny person and fate. This week's fateful funnyman is Mat Brooks, a stand-up who now writes books. Well, he's co-writing a book, anyway - with Angela Pearson and Paul Tanter - and by crikey is it in the BCG's wheelhouse.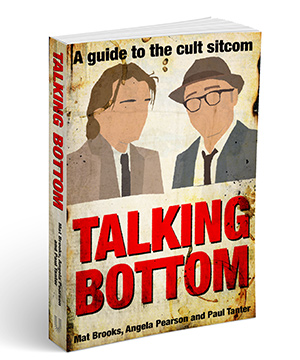 Talking Bottom is a deep-dive into a certain seminal sitcom, which they're currently crowdfunding, with numerous novel rewards (including a publication-day pub crawl towards a significant location).
"When I was nine years old one of my best friends was this older kid at the ripe old age of 10," Brooks recalls. "He essentially forced me to watch a VHS of this amazing show called Bottom. The episode was Apocalypse, I'm pretty sure.
"It lit a fire in me; up until then I wanted to be a magician when I grew up. After seeing Rik Mayall do his stuff it made me want to be creative. It made me want to be funny. No one else, with the possible exception of Stan Lee, has had such an effect on my life.
"So why a Bottom book? I ask you why the fuck hasn't there already been a Bottom book?"
It's a fair point. Mat Brooks, your Random 8 await.
Did you have a childhood hero (real or imaginary)?
Yes, an actor who was in the show I'm co-writing a book about. The actor who played the gas man.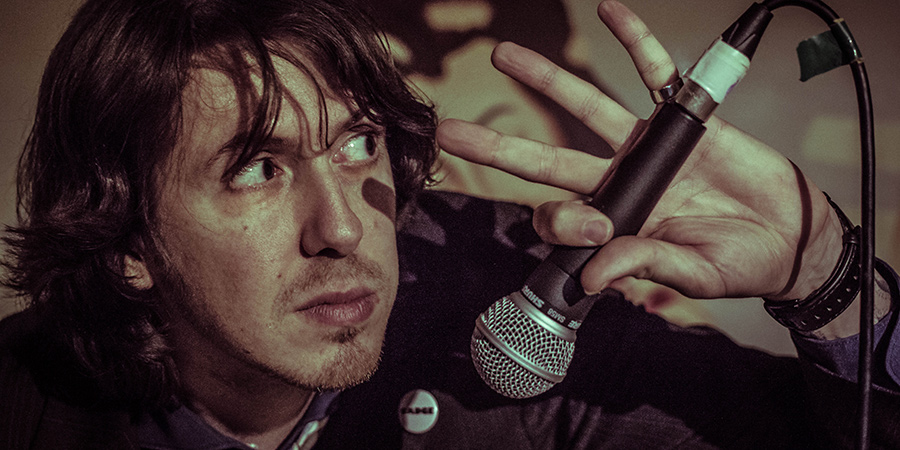 Do you have a signature dance move?
I have not given any of my 'moves' names. But at every wedding I've been to in recent years, me and my girlfriend have danced like absolute fools, looking like a cross between Matt Smith at Amy Pond's wedding and a baby giraffe being born.
What's your favourite shop?
Forbidden Planet.
Your most interesting injury?
When I was 21 I got beaten up by three assholes, on a train coming home from work. I've always looked young and at that point I looked 17. They broke my nose pretty badly and I lost my sense of smell.
When they left me alone, some other guy on the train helped me up and I turned to him and loudly said, "Did I win?" A Bottom quote. He laughed which I think was pretty insensitive: I had just been attacked.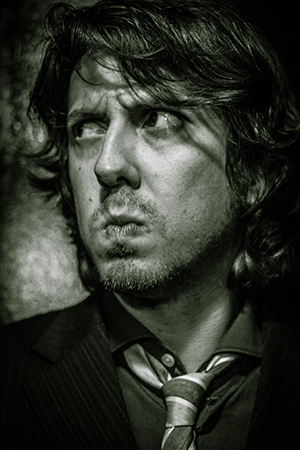 When were you most embarrassed?
I've kind of lost that part of my brain in later years, if anything 'embarrassing' happens to me and I think that it will be a good story and try to remember specific details. I did once answer some random questions really badly. They published them and I looked a right cunt!
What's the best thing you ever bought a ticket for?
I didn't get to see any of the really good Bottom shows live, if I had it would probably be that. Best comedy show I've seen in my opinion was Richard Gadd's Waiting for Gaddot at the 2015 Edinburgh Fringe. But that was a free show so I guess it doesn't count. Probably the first Avengers film then.
What's your favourite device, ever?
The patent crop rotator.
Which TV show would you love to have been in - and which part?
I'm more interested in the behind the scenes stuff really. I'd love to direct a sketch show one day. The obvious answer here is Bottom isn't it, but then I'd have taken away a part from someone else. And everyone in that show is great with the exception of those little trick-or-treating child actors. They were shit weren't they? Yeah I'd have wanted that part for myself when I was a child.