Liam Bannigan
One random comedian, eight random questions: it's the ultimate test of funny person and fate. This week that funny person is Liam Bannigan, a stand-up from Essex who's talking Leicester today; specifically the Leicester Comedy Festival (which welcomes a big chunk of the industry for a big chunk of February) and its Circuit Breakers scheme, which gave him a useful leg-up last year.
"Circuit Breakers is an amazing opportunity that allows new comedians to have a taster of what the industry is like," he explains. "The comedians selected get to take part in two comedy shows, as well as a networking lunch with people from the industry, plus the opportunity to work with the incredible photographer Andy Hollingworth."
It's an excellent idea, and the people behind it have just launched a crowdfunding campaign to help support a new bunch of acts next year. Pledgers get discounts and invites and no doubt a sense of enormous well-being.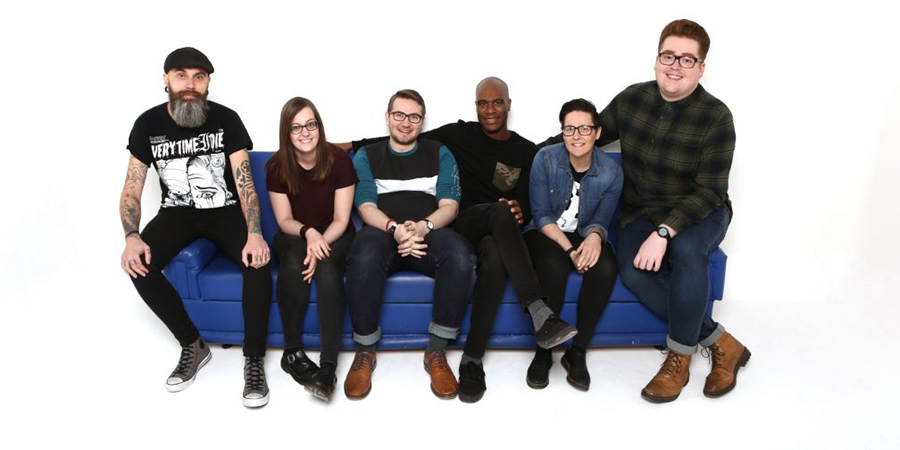 Liam Bannigan, your Random 8 await...
Who was your childhood hero?
Robin Williams, I was in complete awe of him and his movies from Jack, to Aladdin, Jumanji, Birdcage and my all time favourite film Mrs Doubtfire, which was the film that opened my eyes to my two passions in life, comedy and special effect make-up.
What's the most interesting thing you've ever been bitten by?
Not sure if this counts, but my uncle used to take out his false teeth and make them bite us growing up.
Which live event would you love to have been at?
The 2012 London Olympics closing ceremony, mainly just to witness the greatness of all the Spice Girls together on one stage. That David Bowie Fashion part was also iconic.
Which place you've visited was the biggest anti-climax?
Statue of Liberty, New York. Even though the artistry is incredible, I was quite surprised with how short she was in real life. The Day After Tomorrow makes her look huge.
What's the very best thing you've ever seen?
Part of me wants to say Chris Hemsworth shirtless, but I would probably have to say Harry Potter Studios Tour. Without giving away spoilers, the last bit completed my life.
Your greatest sporting moment?
Safe to say, I'm not really one for sporting events, I do enjoy watching rugby, but only for the men. Although being able to do the beep test at school without passing out is an achievement in my eyes.
Ever met a surprisingly great or awful celebrity?
I met Mariah Carey once at work, while I was dressed as a teddy bear. She was very sweet, but definitely had her ways, she also kept whispering to me as the teddy bear, that I was adorable and that she loved me.
What's the weirdest thing in your wardrobe?
Randomly I have a proper old-fashioned ladies nighty. Wish I could say it was for a fancy dress party, but he truth is, I just have it because I've kind of always wanted one.