Joe Bor
One random comedian, eight random questions; it's the ultimate test of funny person and fate. This week we welcome Joe Bor, best known as a character comic and filmmaker, who recently earned plaudits for a more personal show, The Story of Walter and Herbert - it's about to stream on the NextUp platform.
"The show is about the friendship between my grandad Walter Bor and his best friend Herbert Lom," says Bor. "Herbert saved my grandad from Nazi-occupied Czechoslovakia. They lived together in Cambridge, had a big falling out and eventually became friends again in quite an incredible way."
They went on to have remarkable careers too, as Joe recalls below. This show came about after "my dad showed me some letters they had written to each other, and I discovered that my grandad had written an unpublished autobiography," says Bor, who then debuted Walter and Herbert at the 2019 Edinburgh Fringe.
"It was pretty well received so I did it on tour and in London just before lockdown. The show is recorded at the lovely Finchley Arts Depot which I felt was the perfect place, and I think it looks really lovely on camera."
And he knows his on-screen onions. Bor also has a rather good short film out, Hearts, starring Walter and Herbert's director, Matt Green, which is well worth five minutes and two seconds of your time, too. Right now though, Joe Bor, your Random 8 await.
Who is - or was - your most interesting relative?
I've got a few.
My grandad Walter Bor is definitely one. He escaped Czechoslovakia with the help of Herbert Lom, who was a Hollywood actor [appeared in The Ladykillers and as Clouseau's stressed boss in the Pink Panther films]. Walter then made a life in the UK where he became a successful town planner, planning towns like Milton Keynes. He later got a CBE from the Queen.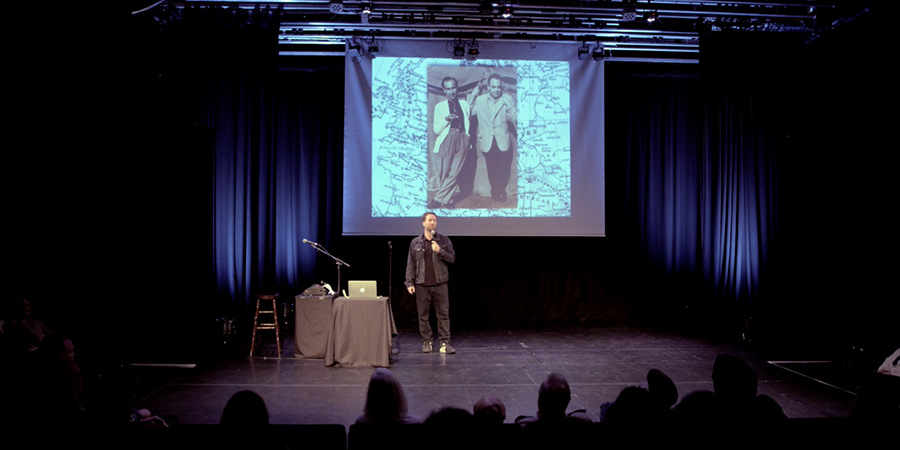 The other one is my great aunt Rosalind Franklin. She discovered the structure of DNA with Photograph 51. She wasn't recognised in her lifetime but has been acknowledged posthumously. I recently saw a play about her where she was played by Nicole Kidman. That was pretty cool.
What's the greatest invention, ever?
The aeroplane. It sounds strange but every time I get in an aeroplane I'm baffled by it. I don't understand how people can take it for granted. We are flying in the air!
Which TV show would you love to have been in, and which part?
The Office. Probably Gareth Keenan. I seem to play stupid characters convincingly.
What's the best (non-comedy) room you've ever been in?
I'm a big football fan. I was asked to play in a charity football match at Brentford Football Club (my dad's team). Getting changed in their changing room was pretty cool. To think of all the great athletes that had been in there... and me.
Do you have a karaoke favourite?
I Want It That Way by The Backstreet Boys. It's one that others can join in with. I think it's more fun when friends can sing along.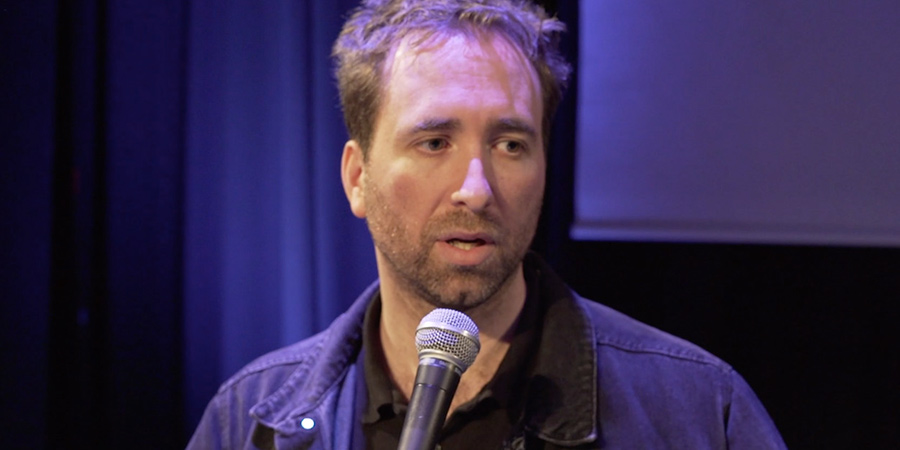 What's the oddest thing you've ever eaten?
I once had to eat a 100 year-old egg for a BuzzFeed video. I really didn't want to do it.
Ever met a particularly great or awful celebrity?
I did warm-up on The Graham Norton Show for three years: all of them were pretty cool. Bill Murray was amazing! Many of the things he did probably didn't make the edit.
What's the best thing you ever bought a ticket for?
A train ticket, to my first Edinburgh Festival.