Jack Gleadow
One random comedian, eight random questions; it's the ultimate test of funny person and fate. This week we welcome Jack Gleadow, who occupies a unique niche on the UK comedy scene. Imagine if a great music hall comedian was catapulted into the future and got really into embedding clever audio clips, too. Morecombe and tech-wise? Something like that.
Gleadow can currently be found on the RBM comedy tour, which on Saturday 9th October brings a corking line-up to Bishop's Stortford's cultural hub, South Mill Arts, which was a great music hall too: Bowie, Elton, Fleetwood Mac. Good company to be in. Also heading along will be BGT silver-medallist Robert White, Mock The Week's Mark Simmons, and the circus-trained Aaron Twitchen.
So how has Gleadow found the return to live gigging?
"I've loved it, I feel like I've got a new love for the job," says the Hull-born comic, who's "really enjoying working all the time and developing my act."
And any interesting plans for the rest of the year?
"Well, I'm making my panto debut this Christmas," he says, "which is both exciting and absolutely terrifying!"
It's behind you! No, it starts in December in Hartlepool. But now, Jack Gleadow, your Random 8 await:
Who was your childhood hero?
I always used to say Tommy Cooper, because I got into magic when I was really young and used to watch a lot of the old-school BBC comedy entertainment shows, which is probably what started to influence the type of comedy I enjoy performing.
But in reality I don't know, it was a lot of comedians and magicians really. Other kids my age were sat in their bedrooms listening to Arctic Monkeys whilst I was in my room reciting Spoon, Jar, Jar, Spoon. Which to be fair in the right context would be a fitting Alex Turner lyric.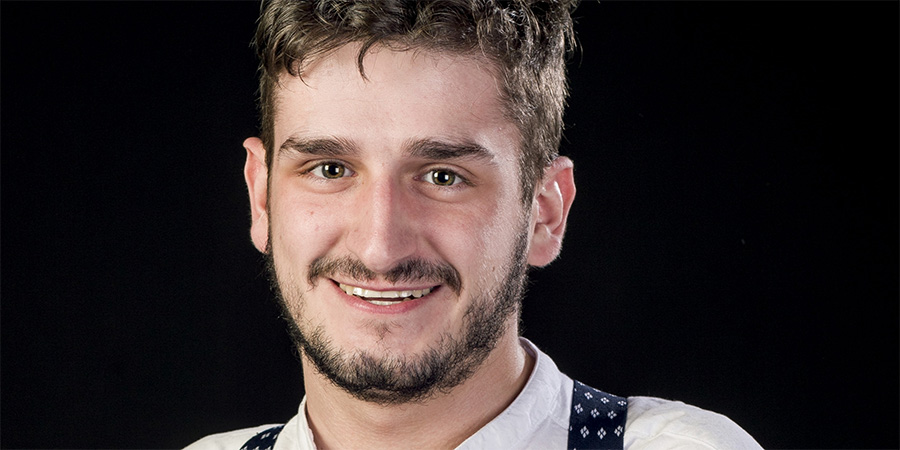 What's the best thing you ever bought a ticket for?
I saw a show in Edinburgh in 2013 called Blam which absolutely blew me away, it was a physical comedy masterpiece. I recently saw Back to the Future: the Musical and that was also amazing, although I didn't buy a ticket as it was a present, so really I didn't need to mention this but here we are I've done it now.
Your most interesting injury?
I've got a scar on my knee which is from when I thought it would be really fun to go round in circles on a bike until I could touch the floor like some sort of large fidget spinner. It wasn't a good idea and the mark still remains to this day, looking at me and laughing.
Which TV show would you love to have appeared in, and which part?
Sky Star Search as Robert's World of Magic - it was this guy who appeared on this '90s talent show but ends up getting stuck in the bag he's trying to escape from. It's comedy gold; sometimes the funniest things are the things that aren't meant to be funny. If you've not seen it before, enjoy - but imagine it being me.
When were you most embarrassed?
There's too many of these to be honest, but one that always makes me laugh is when I was doing a Q&A event in Hull at a hotel, and my dad came along. After I'd been on stage I'm at the back of the room ready to leave, trying to sneak out with my dad until the host shouted and pointed "ladies and gentlemen one more time for Jack Gleadow!"
I sheepishly waved and continued my exit; less than a second later there's a huge bang and I turn round to see my dad had bumped into a table and smashed all of the wine glasses onto the floor, to which the host immediately replied with "and his dad!"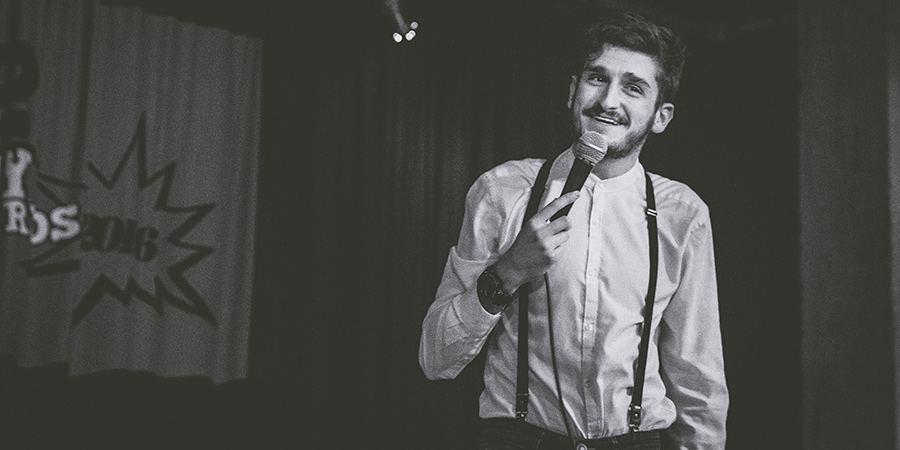 What's the most regrettable thing you ever bought?
I rarely buy anything I regret. I'm a tight Yorkshireman so it takes me about three to four weeks to make a purchase decision.
Who's the most interesting person you've met?
Oh so many, that's the good thing about doing comedy, every gig is an adventure, there always seems to be a character in the room, be it an audience member or someone who works at a venue. I love it when you meet someone and you don't have a clue if what they're saying is true or just made up nonsense, but you're fascinated either way.
What's the weirdest thing you ever ate?
I'm a very fussy eater, so rarely venture into adventurous foods, I'm sorry that's not the best answer to this question but if anyone wants to bring me some food to try at a gig, I will, because as it stands I'm living my life having never had an egg.