Ivo Graham
One random comedian, eight random questions: it's the ultimate test of funny person and fate. This week's erudite example of amusing-manhood is Ivo Graham, who had an absolutely Grade-A Edinburgh Fringe and really should have walked off with all sorts of trophies and medals and whatnot.
And now he's doing that show - Motion Sickness - at the Soho Theatre. He's doing it already, in fact: you've already missed the first week, unless you've been already, in which case may we commend you on your life choices.
Right, speaking of life choices: Ivo Graham, your Random 8 await.
Which gig would you most like to have attended?
Until a couple of years ago my answer to this would have been LCD Soundsystem's farewell gig at Madison Square Garden, a cathartic epic which I watched multiple times over on DVD in various states of self-flagellation (not that I'd have been able to afford to go to New York, but the London dates? Come on, man!).
Since the band's almost treacherously swift return, I'm embarrassed to say I've watched them four times: never has something gone from being such an impossible dream to such a biannual reality. So, with that one exorcised, I'd have to say the latest spoke on the Wheel of Regret would be Paul Simon's farewell gig in Hyde Park this summer, or, for a sporting equivalent, Alistair Cook's final century at the Oval. Both events that were well within my powers to attend, and yet I did not.
Unless these legends also reverse their decisions and return - and Cooky in particular would be mad to - I will carry these omissions with me to my grave.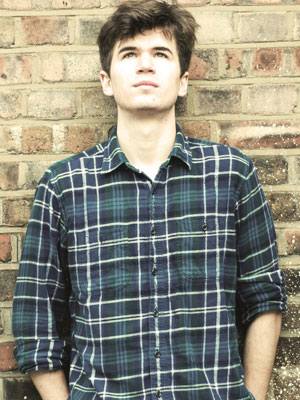 What's your favourite piece of furniture?
Now, then. Is it unimaginative to pick the very sofa upon which one is writing this Q and A? Yes, of course it is.
But if you could have witnessed any of the avalanche of faff that involved getting it out of our old flat and into the new one - my dear life partner's insistence that it was worth the blood, the sweat and the Polyfilla in the face of numerous relatives, friends and trained professionals' insistence that it was "just too big, madam" - you'd understand just how hard-won the victory was.
I'd still have happily dumped it in a skip and spent as little money as possible on some detachable crap from Ikea, but that tight-fisted refusal to dream is one of the many reasons that I don't work in interior design.
Who was your first celebrity crush?
Predictably, my earliest crushes usually revolved around whichever Neighbour was being particularly doe-eyed on Ramsay Street at the time.
Holly Valance was obviously the princess of my pre-pubescence (a position cemented by the frankly ungodly video for debut single Kiss Kiss) and a provocative but tasteful poster of her adorned the wall of my Eton bedroom for a good couple of years in the mid-noughties, alongside one of a train falling out of a building with the caption "Oh Shit!", which to this day I can't really explain.
Which body part are you most troubled by?
Ultimately, they've all got their quirks but at the end of the day, I'd have to say, penis.
What's the best word in the English language?
Ultimately, they've all got their quirks but at the end of the day, I'd have to say, penis.
What's the greatest thing you ever ate?
I have enormously fond memories of a restaurant in Sydney (temporary Graham home 2001-2003) called Genghis Khan, a Mongolian barbecue that my parents took me to for both my 12th and 13th birthday.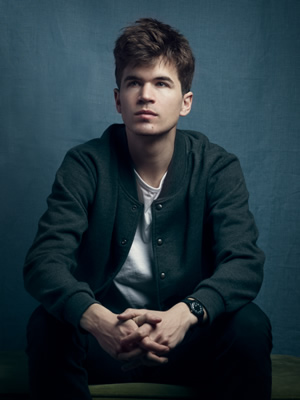 I think it was the first place that I was introduced to the thrilling razzmatazz of 'choose from selection of seemingly plasticine frozen meat and vegetables and then watch as bored chef tosses it about in a pan to create Edible Dinner', a ritual I still honour multiple times per Fringe at Red Box Noodles.
Though I suspect with hindsight that the thrill was 90% presentation, 10% fuckloads of salt (and a quick glance at - what else? - the 2018 TripAdvisor reviews have shattered the illusion further), I don't think I've certainly ever anticipated a meal more.
Which place you've visited was the biggest anti-climax?
Alton Towers. Next.
How do you feel about cats?
The Grahams are very much a Dog Family, having enjoyed the company of two hounds over the years (Rosie, border terrier, 1998-2000, run over by father's friend: Bertie; Labrador, 2006-present, better attention to road safety).
Compared to the adorable but almost undignified attention one gets from a dog, I do envy some friends the rather more intellectual relationships they seem to have with their cats, but ultimately, with an actual human child on the way in 2019, I can't really see myself getting either any time soon.