Huge Davies
One random comedian, eight random questions: it's the ultimate test of funny person and fate. This week that FP is Huge Davies, who many live comedy-goers may have seen as the deadpan but definitely cult-popular keyboardist for Norris & Parker. But who is he really?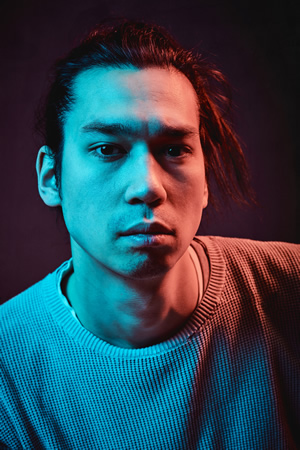 "My name is Huge Davies, I'm a musical comedian performing my first show called The Carpark this August," says Huge, who isn't. Huge, that is. "My show is an exploration of creative musical comedy and I've decided to do this by wearing a full-size keyboard for the entire show, which is physically challenging, but also definitely funny."
The Carpark is at the Edinburgh Fringe, in the famous Pleasance Courtyard, where many humans park themselves during August. What sort of vibes can they expect from this particular vision?
"The show is quite dark, very silly," he says, "and I think people won't be able to see anything else like it."
Next year though: wearable keyboards everywhere. Huge Davies, your Random 8 await.
Who is - or was - your most interesting relative?
My dog for sure. He had a tumour on his mouth and had an operation to have his bottom jaw removed. I don't care how interesting you are, if you've got a jaw you've got nothing on this dog, he has no mouth and he still has a better life than most humans.
What's the greatest invention, ever?
My Dad had this idea a few years ago to combine the back end a bike with a large shopping trolley. I'm not fully convinced and he's not even made it yet, but he was very passionate about this project for a long time, so I'm willing to push it as far as it can.
Which low-key law would you introduce?
If you're playing the piano in a train station, you're not allowed to close your eyes at any point. Even to blink.
What's the most regrettable thing you've ever bought?
I once bought my girlfriend an entire hamper of her favourite food and booze for her birthday. When we met up that evening she dumped me, then found the hamper hidden underneath the table. She then suggested I eat the contents by myself, but in the end we both settled on her throwing the hamper away in her own time.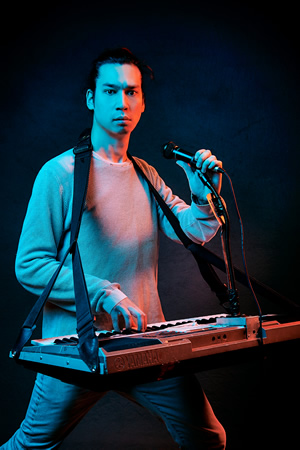 Ever walked out of a film?
Scooby Doo 2: Monsters Unleashed. Even as someone who had nearly no life experience or taste at that age, I knew that walking home in silence would be better than finishing this movie.
What should be the UK's new national anthem?
The theme tune to Wallace And Gromit. The main benefit is there are no words so that British athletes won't feel self-conscious when the camera pans across the team.
Your worst non-comedy job?
I once had one shifting broken wood on a bank holiday Sunday in the rain. I was given no gloves so my hands started bleeding and then a pipe broke above me and I swallowed about a mug full of roof mud. I never got paid, so it may not even technically be a job.
What's your favourite device, ever?
My Gameboy. I had a strap attached that let me clip it into my belt when I was about eight, like a businessman from the 90s would have, just in case I was challenged in the street and I needed to let rip. To this day, no one has yet dared face me/invited me over to hang out.