Hal Cruttenden
One random comedian, eight random questions; it's the ultimate test of funny person and fate. This week's festive fixture is the halarious Hil - sorry, the hilarious Hal Cruttenden, once the busiest man in this branch of showbiz but forced to cool his comedy jets a bit this year, what with everything.
But in early December Hal is hurtling back, at a proper festival. Peterborough's Clever Monkee fest happens from December 3rd-5th and boasts a cracking line-up: also on board are Marcus Brigstocke, Sara Barron, Chris McCausland, Daliso Chaponda, Jen Brister, Ed Byrne, Seann Walsh, Desiree Burch and compere Alistair Barrie.
Which must be a nice carrot at the end of this latest lockdown stick, for the comics involved?
"Yes, it's great to be able to be back out doing gigs," says Hal. "I realised I was missing it too much when I saw people who'd recovered from Covid getting applauded out of hospital, and I felt jealous."
It's the viral spiral. Hal Cruttenden, your Random 8 await.
Who was your first celebrity crush - and have you ever met them?
One of my earliest celebrity crushes was Jenny Agutter (the sex scene from American Werewolf In London left a very strong impression on me at 11 - you could rent anything from the video shop at that age).
I met her briefly in my late twenties filming something on TV (I'm an actor too). We weren't even in the same scene but I found an excuse to talk to her for a second and could barely string a sentence together. It was horrendous.
Your worst ever day at work?
I've been attacked a fair few times doing comedy. A soldier in Cardiff thought I was taking the piss out of the army - I wasn't - and tried to headbutt me as I came offstage. He was so drunk he missed. This happened in 2002 annoyingly so no-one filmed it. I could have been a YouTube sensation.
Which TV show would you love to have been in, and which part?
It has to be The Office. I even knew Ricky Gervais, Stephen Merchant and Mackenzie Crook from the comedy world before they made the show, and I was at drama school with Martin Freeman and Patrick Baladi (Neil Godwin, who becomes Brent's boss).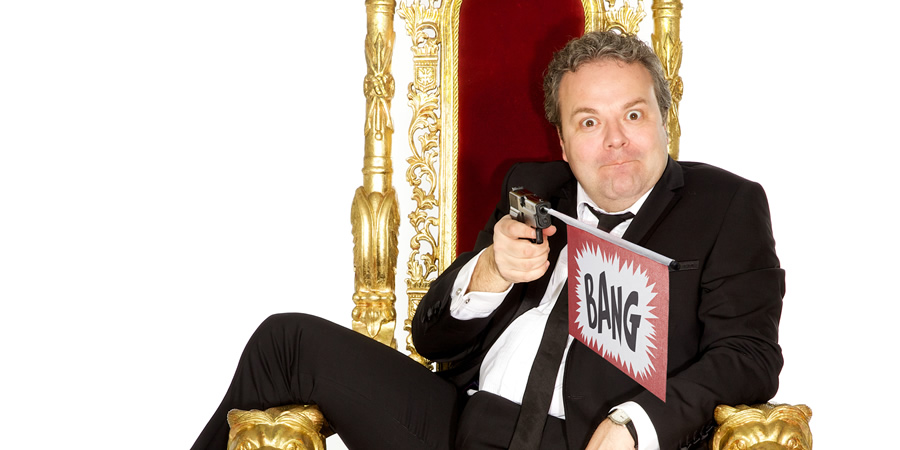 I was so jealous of them all that I had to stop watching it for a while when it came out. There's no part in it that I could play better than the person who plays it. That's why it's so annoying. Pure comedy perfection created by lots of people I know who didn't ask me to get involved.
I don't want to talk about it anymore or I'll get angry...
What's the greatest invention, ever?
Headphones or Air Pods. Even when you're not listening to anything they stop people talking to you.
Your most interesting injury?
Lots of injuries but nothing really interesting. I've had some interesting treatments. I see a guy about my back. He puts acupuncture needles into my spine, attaches electrodes, and electrocutes me. Is that okay do you think? Oh and we're both naked and covered in oil.
What's the best thing you ever bought a ticket for?
My season ticket at Saracens rugby club. Wonderful club that is currently being punished for salary cap breaches but we will be back! There's something incredibly therapeutic watching men smash into each other while you're watching snugly in your seat, sipping hot chocolate.
I didn't mean that to sound as sexual as it did.
When were you most embarrassed?
Any time someone's walked in on me naked. I hate being seen naked. Even being born was embarrassing.
Which British town should be abolished?
Need to be careful here... where's this gig happening again?