Garrett Millerick
One random comedian, eight random questions; it's the ultimate test of funny person and fate. This week we've the much-lauded Garrett Millerick, who has just launched Laughable, a weekly newsy podcast with Jayde Adams and Red Richardson which sniffs out the wilder, weirder stories. Less Fox News, more a sort of intrepid hedgehog.
So how does their top team work?
"We've all got our own areas of research," Millerick explains. "We're all from very different backgrounds and have different tastes and interests and often have to explain things to each other. I've been getting a lot of flack for not knowing what Little Mix is. I'm a 37 year-old dad living in the suburbs, I listen to Radio 4. It's genuinely never come up. First I heard of them was when their fans started sending death threats to Jayde.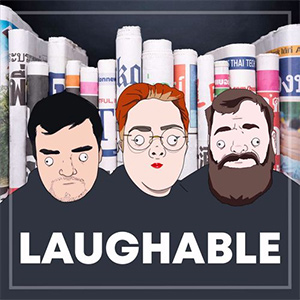 "So, as she's up on these things, and a genuine celebrity, Jayde brings the stories from celeb land. Red has a morbid fascination with the tabloids, and every time there's some ghastly fight happening on Twitter, he'll call me to tell me about it; he can't get enough of that stuff. I think it must be connected to his love of boxing."
Millerick, meanwhile, prefers more traditional sources. Is he a newshound generally, or can that get grim nowadays?
"Well this is the point of the show really. We wanted to take a view of the news that wasn't grim. Everything has got 'a bit much' over the last few years, and we're all very divided. News can be very alienating, and for ourselves as much as anyone else we wanted to do something that found the silly in the news cycle and that was inclusive for all.
"There's been a lot of chat about left-wing comedy and right-wing comedy, we wanted to try and fly the flag for silly comedy, it's the best kind of comedy and the people who like it are always getting left out of the conversation. Mucking about needs to return to its rightful lauded place in our culture."
Muckraking of the best kind. Garrett Millerick, your Random 8 await.
What was your childhood career dream?
I wanted to stay indoors, never be made to go anywhere and just communicate with people via video phone. Every cloud...
Which low-key law would you introduce?
People who screengrab their tweets and put them on Instagram should be flogged. It's akin to sending a dick pick. If we wanted to see your nonsense we would have logged on to your hellscape. Leave us to our pictures of cats you tedious sociopaths.
Do you have a favourite fact?
As an Irishman who was brought up in Britain, I've always been fond of the origins of 'British Racing Green'. Due to the introduction of a national speed limit of 11mph in Britain in 1911, the planned British hosting of the first world rally championships had to be moved to Ireland. Each country had to choose a colour, the British chose green as their national motorsports livery in honour of the host nation.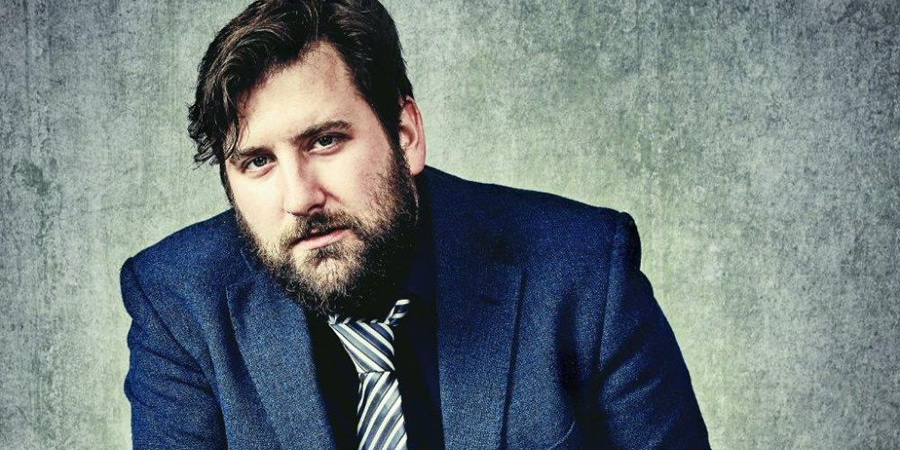 Which historical figure should get more attention?
Chairman Mao.
What's your favourite bit of furniture, ever?
I've always rather liked grandfather clocks.
Which film would you love to have been in (and which part)?
Goldfinger, playing Q. I'm a massive James Bond fan and the gadgets were always my favourite bit growing up. They've moved away from that these days, and I do sympathise with the writers. What the hell are they meant to do? He's got an iPhone.
Well actually he hasn't has he, due to the product placement contracts on the new Bonds he's actually got some Sony knock-off iPhone. Maybe they could have a scene where Q finally lets the 00 division have iPhones and they all celebrate by going out and buying some exploding pens and suitcase helicopters.
I suppose the other reason I've always wanted to play Q is it appeals to my professional laziness. You get to do a half-day shoot, half a dozen lines and everyone remembers your bit because you had the Aston Martin with the ejector seat and got to give James Bond a bit of a dressing down.
That's the sort of job that appeals to me, so if anyone has got any work going with high cultural impact potential that isn't going to waste too much of my valuable time. Please do get in touch.
Who's the most interesting person you've ever met?
The man who ran the marquee company who did my sister's wedding. I've never met anyone who liked anything as much as this man loved marquees. It was inspirational. I think about him at least once a week.
Which British town should be abolished?
London.