Eleanor Conway
One random comedian, eight random questions: it's the ultimate test of funny person and fate. This week's once-wild walker is Eleanor Conway, the rock 'n' pop 'n' hip-hop presenter turned comic who made a long-form splash a few years back with the sauce-filled show Walk Of Shame, which detailed her eventful exploits around the globe. It went on to tour a fair bit of the world, too.
Now booze-free, she's back with Walk of Shame Part 2 (Reality Bites), which begins a UK tour this weekend, and "picks up four years on from the last blackout," she says. "It's a show about having to deal with life without my superpower: the blackout. It's about learning about living with life in real time, and it's definitely more explicit and filthier than the last show."
And if that doesn't put bums on seats, we don't know Britain. Eleanor Conway, your Random 8 await.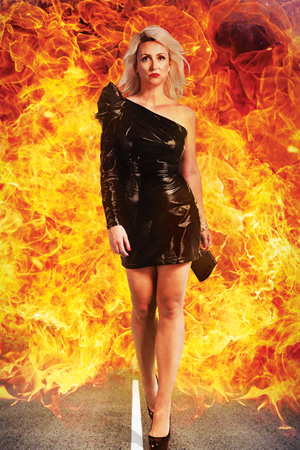 What was your childhood career dream?
To be on Jim'll Fix It. Like I genuinely wanted to be on it, I wrote him a letter and watched the show every episode to see if I was on it that week.
I think my wish was to be in a stage show and I remember one week Jim was going to fix it for a girl called Helen to be on stage and I was convinced that they meant Eleanor and were going to knock at the door to whisk me away to Jim'll Fix It.
Readers: I was gutted that Jimmy Saville didn't whisk me away.
When were you most embarrassed?
I talk about one of the most humiliating experiences I've ever had in this show. I don't want to give it away but it's a woman's worst nightmare, I genuinely thought I'd die with the secret, until I realised I had another show to write.
What's the most awkward date you ever went on?
There's been loads, but I think it might be the time I went on a date with a guy just because we'd both spent time living in South Korea - properly scraping the barrel with reasons to go on a date with someone.
We'd both had very different experiences in South Korea, he'd loved it coz he was a white western man, and I'd hated it because I wasn't a white western man. We had nothing in common but were locked into food by this point (never do food on a first date). When he went to the toilet my mate texted me for an update and I texted her saying he was mega boring.
As my date came out of the loo, he stopped to take the phone out of his jeans and read his text; I saw from his face draining to a brilliant white colour that I'd texted him instead of my mate. Worst thing was that we had to wait for food to come out and ate in silence the rest of the meal. Brutal.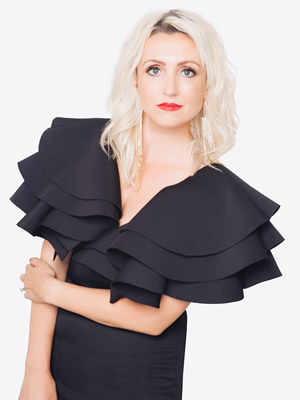 Who should be Britain's next Prime Minister - but not a politician?
Holly Willoughby, she'd be able to sit down on a sofa with a wanker and have a civil conversation with them without smacking them in the face.
What's the best (non-comedy) room you've ever been in?
I've been in a lot of female toilets in my life, I've cried, shat, puked, slept and hidden in them - they've saved me from many an extreme situation.
Who are you most envious of?
Drew Barrymore, I've always been jealous of child stars. She had mad success early doors, had her drug problem young and bounced back to have a long adult career.
What's your karaoke song, and why?
I do a good Alicia Keys' Fallin' - I loved that album and it makes me happy that I can pull off a half decent version. Am available for weddings, as long as the bride doesn't mind the one song repeated for two hours.
Which place you've visited was the biggest anti-climax?
Edinburgh Festival in 2011, I went thinking I was going to leave with a sitcom. I left with thrush.