Ed Gamble
One random comedian, eight random questions: it's the ultimate test of funny person and fate. This week's tasty selection is Ed Gamble, the one from the popular Off Menu podcast who isn't a genie (that's James Acaster). He definitely is a regular Mock The Week panellist though, and a co-writer - and occasional actor - with Greg Davies on Man Down, among many other things.
Gamble's had some big ups and downs over the last few years, too. If you recognise him from ages ago but think something seems wildly different, it's mass that's amiss, as in recent years he's slimmed down considerably but also beefed up the audience. His current tour actually doubled in size along the way, as more dates have been added; absolute rollercoaster. So what's that about?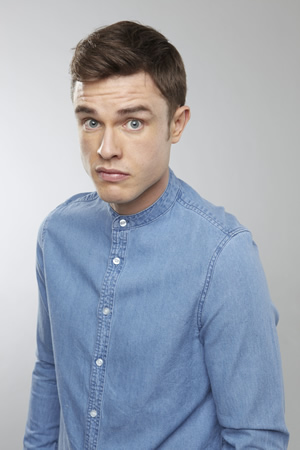 "The show is called Blizzard, so named because myself and three other comedians got stuck in a blizzard in New York," he says. "Also because I think it sounds cool and I'd like Blizzard to be my nickname when I become a future assassin."
That off-radar lifestyle will have to wait a bit longer, as Gamble is also about to record his first special, across two shows at London's Leicester Square Theatre this Sunday. Yep, that's how they do it. You'd be tempted to turn up in a totally different shirt for the second one wouldn't you? just to mess with the director's head.
Anyway, back to the lucky-dip Tuesday taster menu. Ed Gamble, your Random 8 await.
Who is - or was - your most interesting relative?
My family have a habit of not telling each other things about our lives, so I only really find out interesting things about them at their funerals. My Grandad was a proper laugh though, he was in the Navy and once shared his sandwiches with Richard Attenborough. Also he knew someone who used to fly planes and could recognise where he was in the UK by the pub roofs (they later died during a Ken Dodd show).
What's the best thing you ever ate?
Far too intricate a question. I am obsessed with food as you will know if you listen to my podcast Off Menu. It's like asking someone who likes football what their favourite ball is. I have so many favourite dishes, but at random I'll say the Cuttlefish Toast at Xu.
When were you most embarrassed?
Just recently I went to the doctors. They called me through for my appointment, and I walked straight past the room I was supposed to be in and through a door into an adjacent building which was not part of the surgery. The door shut behind me so I was locked out. I had to leave through a fire exit and run all the way round the front of the building back in the front entrance. Either the receptionist knew what had happened or assumed they were experiencing very acute deja vu.
Ever met a surprisingly great/disappointing celebrity?
For the podcast we interviewed Jack McBrayer, who played Kenneth in 30 Rock. He's one of my favourite characters in one of my favourite shows ever. I was expecting him to be nice, and it took me by surprise that not only was he delightful, he is if anything more polite than Kenneth. He kept calling James "sir". James has never been called "sir" before. He doesn't deserve to be called "sir".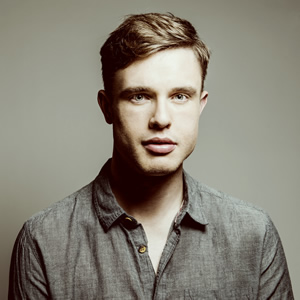 What's the very best thing you ever saw?
A small child on an obstacle course step onto what they thought was astroturf, but turned out to be a pool of water covered in thick algae. They disappeared from sight so quickly. I've never stopped laughing at that. They survived I believe.
Who are you most envious of?
People who can speak more than one language and men who can grow beards. Antonio Banderas, basically.
Which book should we all read, to make life a bit better?
What I Talk About When I Talk About Running by Haruki Murakami. I can't even remember why you should read it now. I just know I love it very much and mentioning it here has made me want to read it again. It's a manageable length as well. If you're in the mood for a long horrible read, it is always worth a flick through. Spun my mind when I was 13 and probably contributed to my personality (I am a clown who kills kids.)
Do you have a good hangover cure?
No, they don't exist. Anyone who tells you they do is a liar or under the age of 25.