Daliso Chaponda
One random comedian, eight random questions; it's the ultimate test of funny person and fate. Taking the octagonal challenge this week is Daliso Chaponda, no stranger to tricky tests of course, having made the final of Britain's Got Talent a few years back. He's appearing all over the place in 2021 too, while staying at home.
Last week you may have spotted Daliso on QI, for starters. His special What The African Said recently emerged on Amazon Prime, and he's now doing a big bunch of dates on the appropriately-named Apocalypse Not Now tour, virtually, rather than postpone until who knows when. Next up is Darwen on Sunday, then a show for the Leicester Comedy Festival, and beyond, until life gets normal.
We actually did this chat last year, but that show was pushed back, so be warned, his favourite shop may have changed in the meantime. Probably not though: they've been shut ever since.
Daliso Chaponda, your Random 8 await.
Who was your childhood hero, real or fictional?
Well actually my childhood hero was RED FIGHTER. RED FIGHTER is a He-Man knock-off character with a magic sword, made by me.
Why wasn't He-Man my hero? We couldn't afford the toy. So I grabbed one of the little plastic toys my parents did give me, gave him a backstory and abilities suspiciously similar to He-Man's, and voila! RED FIGHTER.
I'm actually colour blind, so it's possible RED FIGHTER was green.
What's the worst job you've ever had - outside of comedy?
The worst job I've had was data entry. It was mind-numbing and repetitive. I still get excel spreadsheet flashbacks.
Which movie would you love to have appeared in, and which part?
I would love to have been in Harlem Nights. It's the Eddie Murphy written-and-directed movie; himself, Richard Pryor, Redd Foxx and so many others. I don't care what role, any role. I'm not in it for the movie. I'm in it for the between-the-scenes chatting of all those comedy greats in one place. I'd happily have just done the catering.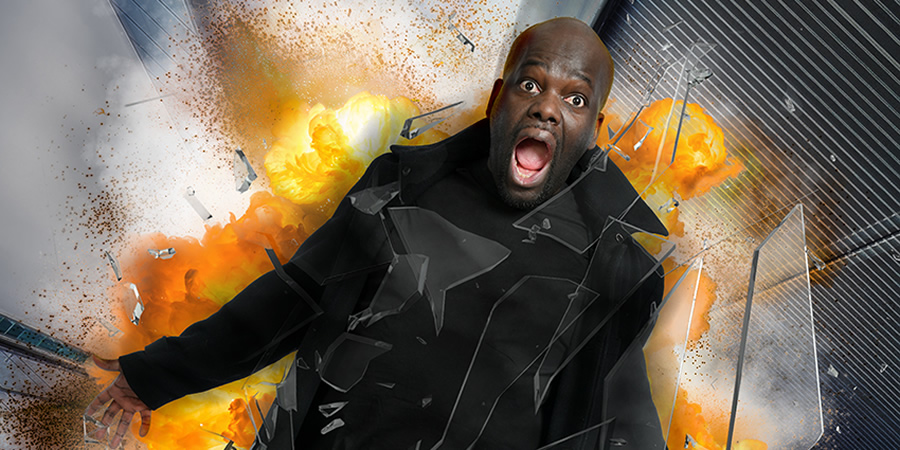 What's the best thing in your wardrobe?
A witch. The lion is impressive but makes such a racket. Definitely the witch. She's sexy.
Who would be your ideal long-journey companion?
Ingrid Michaelson. A singer who I didn't realise was hilarious. I loved her music, then the first time I went to one of her concerts I found I was enjoying her banter with the crowd between songs as much as the music. She was funnier than most comics on the circuit. So yes. Ingrid.
What's your favourite shop?
Waterstones. I'm a book devourer and it feeds my habit. Big fat fantasy books or humour are my addictions.
When were you most embarrassed?
I once had somebody tell me they cheated on me, and after I told them it would be difficult but I'd forgive them, they said "oh no, I was telling you because I'm leaving you for him." Yeah. That was embarrassing.
Who should be Britain's next Prime Minister - but not a politician?
Instead of an election, they should decide the next leader by the lottery. One person's lottery numbers, instead of giving them a million pounds, should give them the power and responsibility of running the UK. I don't trust anybody who wants that much power. I like the idea of somebody being forced to run the country who'd prefer to be fishing.