Annie Bashford
One random comedian, eight random questions; it's the ultimate test of funny person and fate. Having a bash this week is Annie Bashford, the Gaulier-trained comedian/clown/cabaret turn, who is appearing in a nifty event this very evening (Tuesday 1st). It's an online launch for Nathan Lang's Big Wowie! cabaret night, in association with Grow Hackney, which was just starting when everything stopped. Now, they're bringing a lockdown project to life.
"A group of around ten comedians, of which I am one, formed a Facebook group to post and comment on each other's comedy shorts," says Bashford. "We posted a video a day for six days. Dan Lees (from double-act The Establishment) provided the stimulus such as 'dating video' or 'arthouse film' and we had 24 hours to film, edit and post the video before receiving the next set of instructions.
"It was great fun and a really good way to stay creative, focused and practice our craft when doing live comedy was an impossibility. It was also a huge challenge at times. When inspiration was nowhere to be found you still had to come up with the goods so it was a good lesson in not being too precious with your ideas."
This version features Lang, Lees, and other talented folk, and is about showcasing that lockdown work "then bringing the characters to life," she explains. "So a short will be shown then via Zoom the audience will get to see the character live and interact with them. I came up with a deadpan funeral director called Kelly. She's been making a killing during the pandemic and has some unorthodox practices such as dressing up as her clients at the weekend."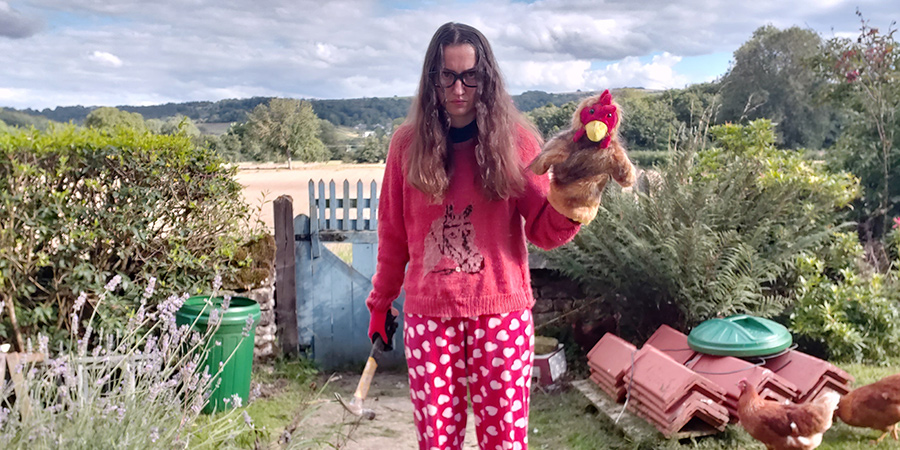 Definitely not best practise. So how has Bashford's lockdown been?
"I live in a very rural area of North Yorkshire with plenty of beautiful walks on my doorstep. I think it's that connection with nature that has helped me stay on an even keel. When things were at their most restricted I could still get out to the woods and the nearby lake, and that really helped."
Less is moor. Annie Bashford, your Random 8 await.
What was your childhood career dream?
We always had animals growing up. I was the youngest of three children and as my two brothers were very close I spent a fair bit of time just me and my bunnies. Flopsy the rabbit did used to hump my arm. I didn't know what he was doing, I was only eight. Anyway, I always wanted to be a vet when I was a little girl. Then when I was 13 I had the choice of going to young farmers club or youth theatre. I chose youth theatre and my fate was sealed.
Who's the most interesting person you've ever met?
I once met Julia Davis at the Hawley Arms in Camden. She is my all-time comedy idol and I drunkenly told her so. I love her dark sense of humour and the ability to shock and surprise.
I saw Chris Morris at the Soho bar once which was a thrill, and narrowly missed out on a one-to-one with Harold Pinter. I was doing an internship at the Royal Court Theatre where he was performing Krapp's Last Tape. I will never forget that performance. I got to see the dress run; his face gradually materialising out of the shadows and the electric wheelchair he struggled to control. One day he was sitting in the corner of an empty bar and I so wanted a chat but I also didn't want to disturb him. He died not long after that.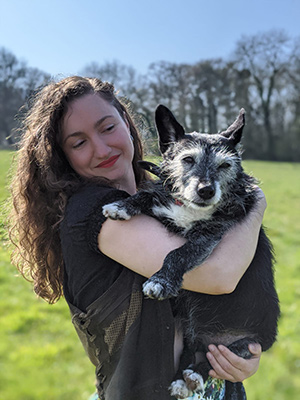 Which live event would you love to have attended?
I did a touring panto with someone who has been cast in Only Fools And Horses in the West End. I was really looking forward to seeing him in it. Hopefully he'll be back doing his thing soon.
What's the oddest thing you've ever eaten?
During a trip to a remote village called Tongali in Laos my friend and I had a goat slaughtered in front of us at 6am and served up at 8am, alongside some locally brewed Lao Lao or rice whiskey. I am a vegetarian but I ate the goat. It seemed rude not to.
Which town/city should be abolished?
My hometown Maidstone, or 'The Stone' as we used to call it. It's the epitome of a narrow-minded small town mentally. I remember being 18 and buying a ticket to Kathmandu at a travel agent in Maidstone thinking "there's got to be more to life than this". I was right. My brother used to say all the cool people in Maidstone leave Maidstone; I think brain-drain is the correct term. I think he was right too.
Ever gatecrashed anything interesting?
The afterparty of the Turner Prize. It was while I was at Goldsmiths. Someone announced in the halls kitchen "who wants to crash the Turner Prize?" so we went down to Tate Britain to see if we could get in. Our first strategy was to go to the front desk and the poshest member of the group told the lady on reception that we should be on the guest list to which she replied "you're not" and we had to leave.
Undeterred and undistracted by the Stuckist (a movement against conceptual art) protesters outside we went round the back of the building. There was an open door where waiters and waitresses were milling about and we just walked straight in. Soon enough we were mingling with Kate Moss and Tracy Emin. Free booze. It was great!
Then it came to the sit-down meal. So we followed the crowd upstairs. One of the group had a very generic name like David Jones or something and he gave it to the woman with the list. Turns out there must have been a David Jones on there and we were shown our table. Then to spoil our fun the real David Jones appeared and we were kicked out immediately. Fun while it lasted!
What's the best advice you ever received?
After the death of my brother a counsellor said "your pain is beautiful because it comes from such love". That really helped me process the grief. It hurt because I had felt so deeply. Wise words indeed.
When were you most embarrassed?
I was doing a job singing nursery rhymes and doing puppet shows for small children. Each week we got new material and it was quite a lot to learn. Well, I hadn't learnt it very well so it got to one of the songs in the puppet show and I almost froze. However, being the improviser that I am I just carried on and all these words came out and it didn't make any sense. The babies just stared at me blankly but the nursery nurses looked on in horror. It was so cringe. I almost quit I was so embarrassed.