Anna Mann
One random comedian, eight random questions; it's the ultimate test of funny person and fate. This week's glamorous gagsmith comes to us via the good people at NextUp Comedy, who've been doing sterling work recently, reconfiguring their regular on-demand service to let lots of fine comedians live-stream stuff, while the regular stages are shut.
That new line-up of shows is a diverse array, from Japanese lessons and Yorkshire travelogues to classic show reintroductions, and one weekly party that's already a Saturday Night Institution. That's hosted by the magnificent Anna Mann - ably abetted as always by Colin Hoult - at 10pm on NextUp Now.
So, Anna, tell us about your weekly Cheese, Sex & Self-Isolation Party.
"It's all that's keeping me remotely sane Darling! As an actress I find myself even more out of work than usual. So it's an opportunity for me to drink myself into a stupor whilst trying to host a show. Full of celebrity guests, updates on my current living situation (awful) and the occasional old ditty such as Aliens the Musical (no-one in space can hear me scream, but boy can they hear me sing!)"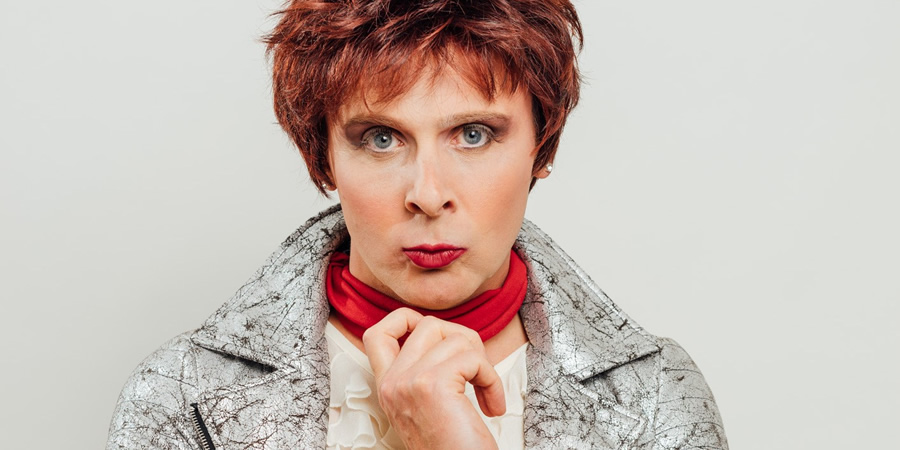 And why that particular party theme?
"I thought cheese and sex because during the lockdown the only things that can get you through are hard fat and hard fucking. Ironically I'm lactose intolerant and completely allergic to cum."
Cheddar gorgeous! And if you fancy a further taste of Mann, two full-length stand-up specials are available on the regular NextUp platform. As for these saucy fromage parties, any particularly good bits, so far?
"We've had so many highlights so far: Mae Martin trying to decide if she'd come face to face with a bear or not, Nick Helm describing cooking a piece of pig that still had nipples, Olga Koch opening her drawers and letting everything out. Last week I attempted to make a balloon animal and almost died."
It's quite an evening. Anna Mann, your Random 8 await:
Who was your first celebrity crush - and ever met them?
Oh god that would have to be John Smells (Smellsy). I didn't just meet them, I married them!
And their son. Years later of course, long story.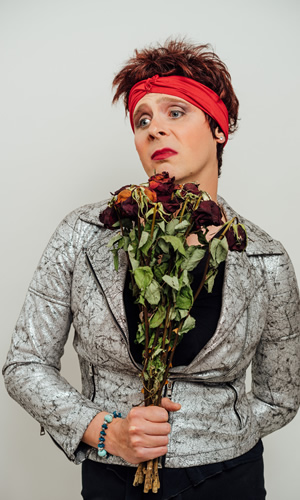 What's the greatest thing you ever drank?
I was once handed a gin and tonic laced with Shakespeare's ashes. And before I had a wee I felt like I was riddled with genius.
Is there a book or film that changed your life?
Probably Don Quixote. I never read it but it's so massive I used it to break a window during a burglary in my younger days. Without the haul I'd have never been able to afford drama school.
How do you feel about cats?
I believe they are the reincarnated souls of critics.
Do you have a favourite device, ever?
My taser. No way I'd get through this thing without it. I'm stuck in lockdown with my best friend Sue Clinch. She's not well.
What's the weirdest thing in your wardrobe?
Probably Sir Ian McKellen's infamous crotchless pyjamas.
Which film would you love to have been in (and which part)?
I would have loved to have given my Princess Jasmine. I played a lot of Arabian ladies before that sort of thing became frowned upon.
Who's your ideal long-journey companion?
Terry Towers. Strongest man in showbiz. Damned if I'm walking.