Alice Levine
One random comedian, eight random questions; it's the ultimate test of funny person and fate. This week it's a warm early-summer welcome to Alice Levine.
You'll know Alice from all sorts of popular formats, classic and modern: Radio 1, Glastonbury, Taskmaster, the audio phenom she co-created, My Dad Wrote A Porno, and now an intriguing new podcast that launches today. Co-hosted by Matt Forde, British Scandal is the first UK production from the big US pod-people Wondery, and wades into some weighty stuff.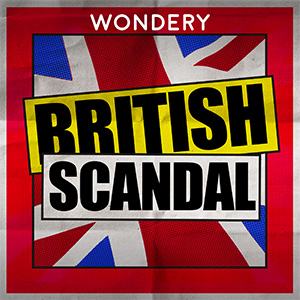 "If you are the kind of person who watches a 'based on a true story' TV series or film, and then has to go on a deep-dive into the real people, this will be for you," Levine reveals.
"In British Scandal we will take real events from the past that caused a widespread outrage, and tell the story from the start, looking again at what we thought we knew. The scandals we are looking at were world news, but the details that we find are stranger than fiction. The thing that unites them all is power - who has it, who wants it, and how do you win it back?"
Crikey. And they're not easing in slowly.
"The first series is the spy-novel-worthy twisted tale of the murder of Alexander Litvinenko. It is tragic, absurd, shocking and hugely relevant to discussions happening right now in the news."
Best warm up with some hard-hitting questions now then. Alice Levine, your Random 8 await.
What was your childhood career dream?
Coffee shop owner. But the kind where you make the cappuccinos in the bath out of bubbles.
Ever walked out of a film, before the end?
I watched Hook as a kid when it came out at the cinema and I was so scared on an existential level. Such dread at the idea of living life in a ragtag band of kids with no parents - so I pretended to my dad I had a stomach ache and we had to leave!
Who's the most interesting person you've ever met?
I really enjoyed chatting to Greta Gerwig, I love her films so that was a treat. And a weekend in Talinn with Richard Ayoade kept me on my toes. Get ready for the greatest statement of the obvious ever; he's an extremely smart man. He had me laughing a lot.
What's the weirdest thing in your wardrobe?
Those little moth catcher things, you know the sticky pads. I feel bad, but EVERYTHING I own is wool and it's all nibbled into a doily! So don't get mad, get even. Saying that, I'm just so aware that the moth protection league will be on my case. I will try and rehome them.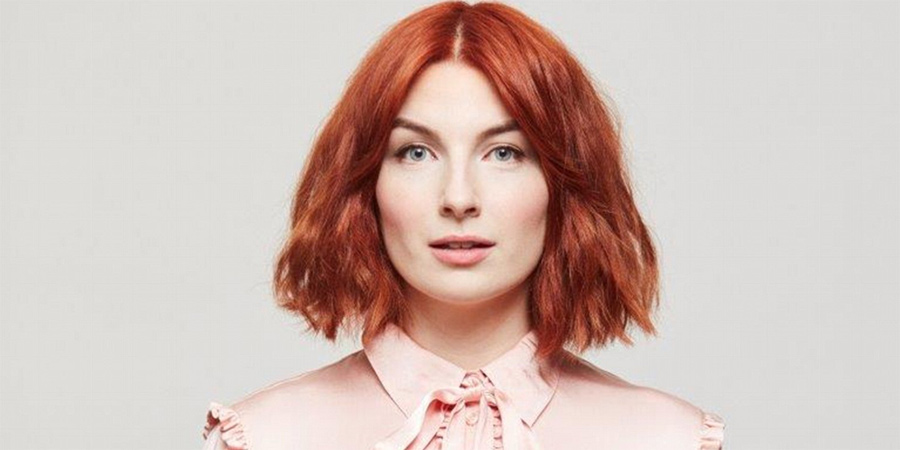 Ever gatecrashed anything interesting?
I avoid parties so the idea of breaking into one sounds very counter intuitive! I did once go to an octogenarian tea dance for a documentary I was filming, I'm proud to say I was the toast of the town because they rarely got new people to dance with. And also I was a cool 60 years their junior - I felt very spry.
What's your favourite bit of furniture, ever?
I have the Breuer Cesca chairs that I grew up with in my parents' house - those classic chrome and rattan ones with lacquered wood. I think they are so lovely.
Who's your ideal long-journey companion (loved-ones excluded)?
Bob Mortimer - me and my family have watched the super cut of his Would I Lie To You? stories so many times that when I met him I felt like I had absorbed some of his vocal foibles, like starting sentences with "I cannot stress enough...".
What's the best advice you've ever received?
My friend once said this saying to me and it's so true: when you feel like you hate everyone; eat. When you feel like everyone hates you; sleep.