Alexis Strum
One random comedian, eight random questions; it's the ultimate test of funny person and fate. This week we check in with Alexis Strum, who's been doing likewise with a notable rollcall of comics on her podcast. But which podcast?
"I host and produce The Funny Women Survival Guide in which I chat to British female comedians about how they're coping during the pandemic and how they've thrived and survived in their careers," Strum explains.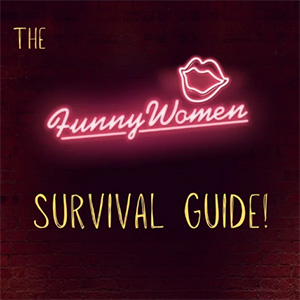 "The podcast is super uplifting and is a collaboration with www.funnywomen.com. Our wonderful guests share insights, survival tips and funny anecdotes about how they are getting on in lockdown."
"Guests have included: Kerry Godliman, Shazia Mirza, Pamela Adlon, Vicki Pepperdine, Celia Imrie, Ayesha Hazarika, Rosie Wilby and activist Gina Martin. Getting life advice from funny women is such a tonic!"
And hey, we could all do with one right now (gin optional). So how has her own lockdown gone?
"Well, the last few months have been busy, what with homeschooling my daughter (or 'home-YouTubing' as she calls it), producing the podcast and making content for my twitch stream. I've also been trying to get fit, which I manage to schedule around my daily sessions of crying about the universe and googling Kanye West."
Now, life advice from Kanye: that'd be interesting. Alexis Strum, your Random 8 await.
Who is - or was - your most interesting relative?
My dad. He is an accountant for some well-known pop bands and always managed to get us great tickets to shows when I was a kid. He refuses to retire and I need him to get a pet because he spends far too much time checking what I'm up to on Facebook and then pretending not to...
What's the best advice you've ever received?
My pal Terry Mynott - of The Mimic fame - told me to 'get out of my way' which was pretty powerful. That and Kevin Costner in Field Of Dreams saying, 'build it and they will come' (although I'm pretty sure he wasn't speaking to me directly).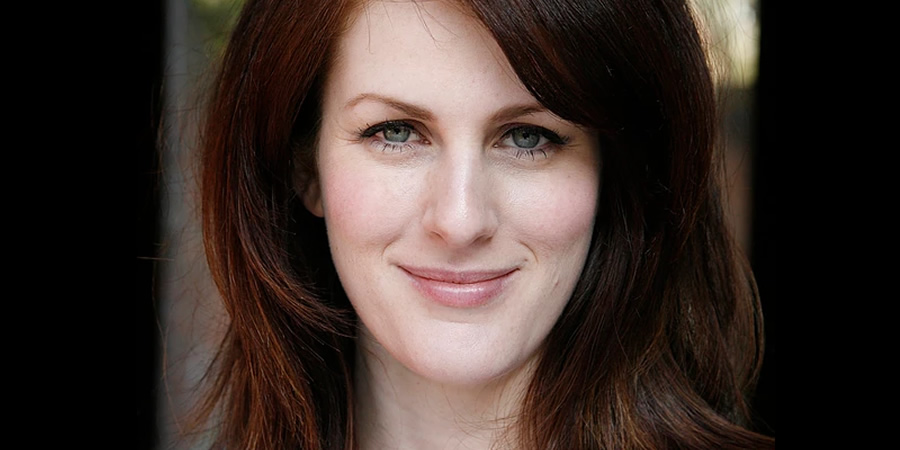 Which film/TV show would you love to have been in, and which part?
The Leftovers, playing Nora Durst. Such an incredible character and such an underrated and beautiful TV series. Failing that, anyone in Bridesmaids. Or Boris on the daily 'rona briefings - I'd smash that part.
What was the biggest turning-point in your life?
Having my daughter. I haven't been able to be selfish ever since, although lord I'm trying!
Which live event would you love to have attended?
Hands down, it would be Woodstock. I sometimes feel like I was born in the wrong era - I played at a few festivals when I was an almost popstar actually (with Abs and The Cheeky Girls, no less) and it just wasn't quite as cool.
What's the best (non-comedy) room you've ever been in?
My bedroom, which I decorated myself through blood, sweat, tears and inadequate trunking.
Your favourite phrase or expression?
According to my daughter, all I say on the phone is 'yeah', so that needs to change. I also say 'no problem' a lot too. So all in all I sound like a total walkover!
What's the weirdest thing in your wardrobe?
Emergency snacks. #parentinghack.