Gig In A Castle - Isy Suttie & Elis James interview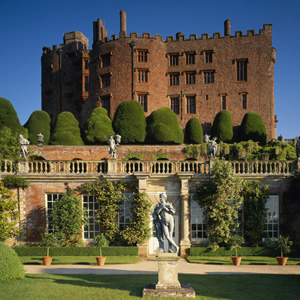 Here's something a bit different. A comedy night in a proper magical looking castle.
Powis Castle in Wales is putting on an evening of comedy on Friday 6th July. Three acts in three gig locations, plus free mead and a hog roast too... just £18. We're rather enthusiastic about this idea to say the least.
Isy Suttie (of Peep Show fame) will be singing songs about princes in the orangery; rising star Elis James will tell stories in the restaurant; and then Jonny Sweet (from Chickens etc) performs his award-winning show in the Ballroom. Or, as the castle puts it: "Banter in the ballroom. Giggles in the gardens. ROFL in the restaurant."
Powis Castle & Garden is run by The National Trust, and spokesperson Alison Dyer says: "Following on from the epic success of our Diamond Jubilee Grand Day Out, we are really excited to see how people will take to some comedy at the Castle. We don't just want formal tours and lectures here, but light-hearted fun. We hope everyone will enjoy this highly unusual and rather special night out."
Isy and Elis have answered the following Q&A: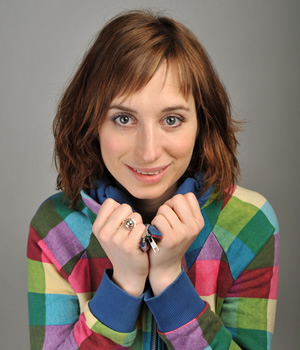 Have you ever gigged in a castle before?
Isy: I've never gigged in a castle and I've hardly been to any castles, so I'm really looking forward to it. I love old and derelict buildings of any kind, especially ones steeped in history, and I've got a bit of a thing for velvet, so I can't see this going wrong.
Elis: No, although family holidays were centred round castles as a kid, because as a little boy I was so into history, so for me it's a dream come true.
Do you enjoy gigging in non-traditional locations?
Isy: I do, as long as the audience is there for comedy. I've done gigs in launderettes and in people's kitchens which have been great fun, but I wouldn't want to pitch up in an art gallery when they weren't expecting me and try to perform songs about medieval princes while they're impatiently trying to peer round me at the Monets.
Elis: Absolutely. It's always good to do stuff out of your comfort zone, although I draw the line at gigging on quicksand, or in a burning building.
What's been your favourite gig?
Isy: My favourite recent gig was Oxford Fire Station where I did a tour show, because they were lovely and bright but also confident laughers. I also love Green Man and Machynlleth festivals.

Elis: I supported Stephen Merchant at the Hammersmith Apollo, that was great. Although nothing beats the buzz of my first ever gig!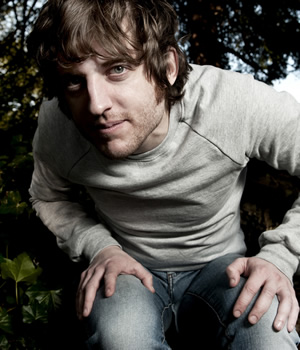 How long have you been doing comedy now?
Isy: 10 years in October. Yes, I've survived horrendous deaths at Loughborough University, Northampton Picturedrome and Edinburgh Festival, where I got paid to leave the stage, but somehow I'm still here.
Elis: Since 2005 officially. Since 1980 if you ask my mum.
What's your favourite castle and why?
Isy: Riber Castle in Matlock, partly because it's in my home town, and also because I've hardly been to any castles. However I think it's being turned into flats which, if true, is very sad.
Elis: I like the inner bailey and defensive features of Beaumaris Castle. I bet you weren't expecting that!
Is Welsh humour different to English humour?
Isy: I don't think so. Welsh people are really cool and chilled out. I love Wales and I love England. I'll do a song in Welsh at the castle to prove it.
Elis: There are differences, however slight, and the references are obviously different. But not so different that Welsh comics can't be successful in England, and vice versa. There are plenty of regional differences in English humour. I would tailor my material differently if I was in Aberystwyth as opposed to Manchester, but not radically.
---
Interested in attending the gig on Friday 6th July?
You need to book in advance. Call 01938 551929 for more details and to reserve your place.
To find out more about the castle in general visit: www.nationaltrust.org.uk/powis