New Act Of The Year 2013 finalists announced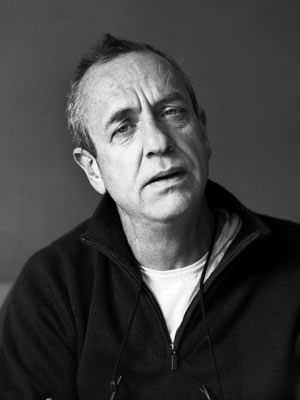 The sixteen finalists taking part in the New Acts of The Year Showcase 2013 have been announced.
The NATYS, previously known as the Hackney Empire New Act of the Year, is a comedy institution now in its 30th year. The independent, not-for-profit project is committed to encouraging new talent to enter the professional live comedy world. Previous finalists have included Linda Smith, Harry Hill, Stewart Lee, Ardal O'Hanlon, Ronni Ancona, Catherine Tate, Andi Osho, Jack Whitehall, Gina Yashere, Lee Mack, Simon Day, Simon Pegg, Omid Djalili, Andrew Maxwell, Alistair McGowan, Alan Davies, Ed Byrne and Russell Brand. Up-and-coming musical stand-up comic Pat Cahill was named the 2012 winner back in January.
The 2013 finalists have been selected from over 175 entrants. To apply, the comedians needed to meet the definition of a 'New Act'. That is, they're seeking to become established on the live comedy circuit but not yet be a full time paid professional.
The NATYS: New Acts of The Year Showcase 2013 will be at the Bloomsbury Theatre on Sunday 27th January 2013, with Arthur Smith (pictured) acting as host. Each of the top sixteen will perform their best five minute routines, with a judging panel that includes programmers, reviewers and bookers then declaring one act 'Top of the Bill' for 2013.
This year's line-up features a notable increase in the number of female finalists, and New Variety Lives, the producers behind the show, say: "This year's auditions saw an exceptional number of women stepping up to the mic and the final welcomes five very strong contenders."
Below are the sixteen finalists, with the short biography that was supplied for each...
Jonny and The Baptists - Three piece, subversive, comedy blues band.
Lindsay Sharman - Comedy beat poetry.
Darren Walsh - Novel, cartoonistic, audio hilarity.
Mark Niel - Poet laureate of Milton Keynes.
Stuart Hossack - Whimsical, surreal and quirky.
Fern Brady - Engaging satirical insight.
Anna Devitt - A live wire. Surprisingly revealing gutsy comedian.
Alex Perry - Nonstop delivery of well-honed gags.
Jay Cowle - Playfully acceptable, illogical observations.
Nicky Wilkinson - Engaging, outgoing, all embracing humour.
Tony Marrese - Original use of comic archetypes from a funny Hackney Italian.
Sam Savage - A large helping of wacky working class wit.
Paul F Taylor - Skilled, carefully timed, offbeat comedy.
Four Screws Loose - Choreographed, physical comedy ensemble.
Nabil Abdulrashid - Nigerian-Muslim-Londoner's comic take on street culture.
Quint Fontana - Larger than life character act, Eighties heart throb turned jazz singer on the comeback trail.
Tickets to the New Acts of The Year Showcase are now on sale: www.thebloomsbury.com