Funny Women 2016 finalists
The winners of the Funny Women Awards 2016 are set to be announced on Wednesday 28th September at a ceremony in London.
Catherine Bohart, Harriet Braine, Rosie Jones, Micky Overman, Rose Robinson and Rivka Uttley are the up-and-coming comedians who are hoping to emulate the success of former winners such as Katherine Ryan and Zoe Lyons.
A new addition to this year's competition is that each finalist has been paired up with an established comedy star. Shazia Mirza, Ellie Taylor, Sara Pascoe, Tiffany Stevenson, Jan Ravens and Zoe Lyons are the professionals who will be offering support and advice to those competing this year.
Here's are the biographies of the six finalists, alongside some words from their mentors:
Catherine Bohart (mentored by Shazia Mirza)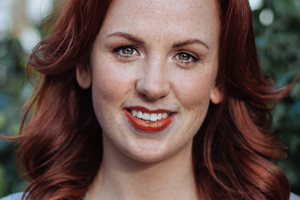 Catherine Bohart is a 27 year-old comedian/actor/teacher and dogsbody from Dublin who delivers dry observations on being the bisexual offspring of a Catholic deacon. Catherine started comedy in April 2015 and her comedy inspirations include Dylan Moran, Joan Rivers, Katherine Ryan, Tommy Tiernan and her little brother. Catherine was a finalist in the BBC New Comedy Award this year.
Shazia Mirza, who is mentoring Catherine, says: "Funny Women has supported, encouraged, and created an open creative space to inspire confidence in women to fulfil their comedic potential."
Harriet Braine (mentored by Ellie Taylor)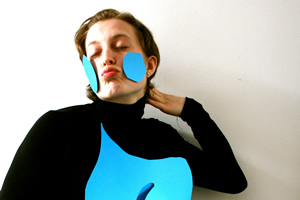 Harriet Braine is a 25 year-old archives assistant living in Bermondsey and hailing from leafy Kingston-upon-Thames. Harriet grew up watching a lot of Blackadder and things like Harry Enfield And Chums, "as well as other comedy classics such as Riverdance." While studying Fine Art at Edinburgh University Harriet started writing "silly art songs" to amuse her friends. Two years later, unemployed and bored in London, she entered The Musical Comedy Awards and won Best Newcomer - "the rest is art history" she says. Harriet was also a finalist in this year's So You Think You're Funny? competition.
As in previous years, the awards will be supporting domestic violence charity Refuge. Ellie Taylor comments: "I'm absolutely delighted to be part of this year's Funny Women awards supporting Refuge. I can't wait to mentor some upcoming female comedy talent, mostly so they'll employ me in the future."
Rosie Jones (mentored by Sara Pascoe)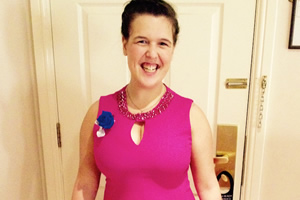 Rosie Jones is a 26 year-old TV researcher from Bridlington, East Yorkshire. Brought up on the warm northern comedy of Peter Kay, Caroline Aherne and Victoria Wood. Rosie started performing stand-up in February 2016, after spontaneously putting her name down for an open mic night. Even though she had no material prepared, the gig went surprisingly well and she fell in love with stand-up. Rosie is disabled and says of coupling her disability with comedy: "I still think disability is still a taboo subject in terms of comedy. I want to change that! I never make fun of disability, but I do make fun of situations that have arisen as a result of it." Rosie has most recently been working on The Last Leg's coverage of the Rio Paralympics.
Sara Pascoe, who entered the competition herself in 2008 and has since gone on to star in shows like Live At The Apollo, comments: "I love women, I love funny ones the most and I'm so pleased to be part of something encouraging the new exciting generation."
Micky Overman (mentored by Tiff Stevenson)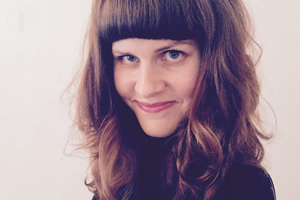 Micky Overman is a 27 year-old nanny from Hilversum, the Netherlands. Micky has two parents, two sisters and once upon a time, two cats (RIP). She grew up in a boring, suburban city in the Netherlands, where she spent her youth being unremarkable. She then went to University in Amsterdam, where she distinguished herself in no way. Desperate for something, she moved to Canada where she discovered Louis CK and stand-up comedy. She fell in love with it, and a couple of years later moved to the UK to give it a go herself (and to be a nanny).
Mock The Week and People Just Do Nothing star Tiffany Stevenson says: "Funny Women offers a vital, supportive network for new female comics whether it's stand-up, sketch or character based. I can't wait to see all the brilliant new talent."
Rose Robinson (mentored by Jan Ravens)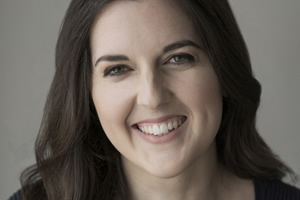 Rose Robinson is a 31 year-old actress from London. Rose grew up in an odd village near Cambridge, where there was little for her to do but present imaginary cooking programmes with her best friend who lived down the road. Her comedy favourites include Summer Heights High, Smack The Pony and Look Around You, Julia Davis and Jessica Hynes. Rose has been in the sketch comedy group Mixed Doubles since 2012, and solo-wise, she started trying out "a sort of Just William meets Strange But True character" in April of this year. Costume includes a gentlemen's fleece.
Dead Ringers star Jan Ravens says: "I am thrilled to be mentoring Rose Robinson for the Funny Women final. It's always exciting, but this year I will be giving my 'protégé' all the help I can, and cheering madly from the sidelines!"
Rivka Uttley (mentored by Zoe Lyons)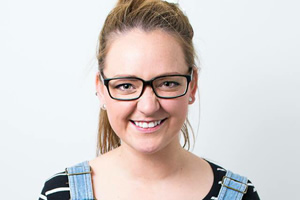 Rivka Uttley is a 31 year-old call centre adviser from Leeds who has been performing comedy for two-and-a-half years. Victoria Wood was a massive influence on Rivka and, when Rivka was little, she used to perform some of Wood's sketches to her family. "When I was about five or six my Mum asked me if I was going to be a comedian when I grew up. I didn't know what it meant so I cried and told her to stop calling me names."
Award-winning stand-up Zoe Lyons, who won the Funny Women Award in 2004, says: "There's incredible range of female comedians involved in Funny Women, it's an amazing showcase of talent."
---
Over 400 people entered the awards this year, with the list for the final determined via 24 heats. Explaining the level of achievement reached by these finalists, awards founder Lynne Parker says: "With a new talent competition you are looking for the undiscovered potential and, over the years, Funny Women has unearthed some incredible talent, from stand-up to sketch to character. Winning a Funny Women Award opens doors to an amazing career if you pick up the ball and run with it - our role is to throw it to you."
The final - hosted by Kerry Godliman, and sponsored by Benefit Cosmetics - will take place on 28th September at KOKO in London (Tickets). For more information on the awards visit FunnyWomen.com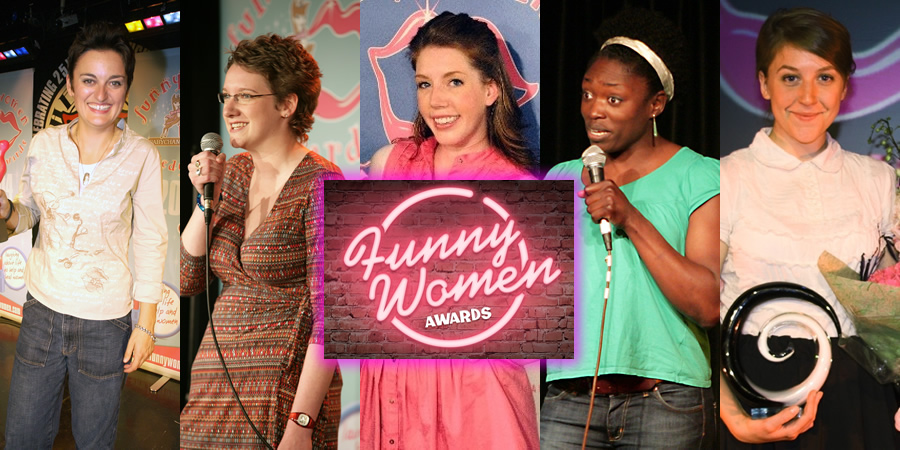 To see pictures from earlier finals, see our feature on the previous years:
Previous Funny Women winners