BCG Pro Performance win 2020
Brandon Burke wins BCG Pro Performance Awards 2020
Brandon Burke has been crowned as the winner of the BCG Pro Performance Awards 2020
He beat five other comics to the prize in a live final
Musical comedian Bennet Kavanagh was the winner of the Starter level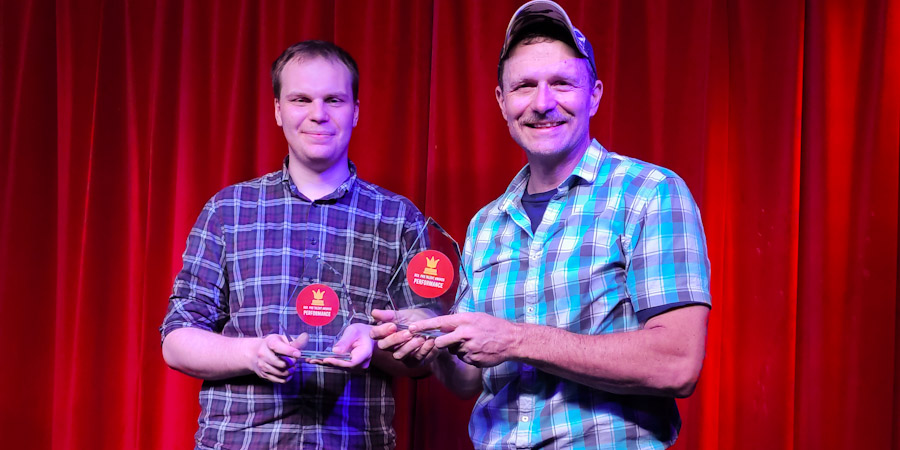 Brandon Burke (pictured on the right) has won the BCG Pro Talent Awards for Performance 2020 final.
Burke is an American comedian and "good ol' country boy with a dash of red-neck and a small helping of queer. He's not fabulous but he's a hell of a good time."
His set included jokes about his upbringing, dental hygiene, country music and American culture.
The final took place tonight (Friday 17th September) at The Museum Of Comedy in London, hosted by Felicity Ward.
The prize package includes professional exposure via British Comedy Guide, expert coaching and a gig slot at a top club.
The other finalists performing were Suchandrika Chakrabarti, Liz Guterbock, Benjamin Lovell, Stuart Mitchell and Luke Rollason.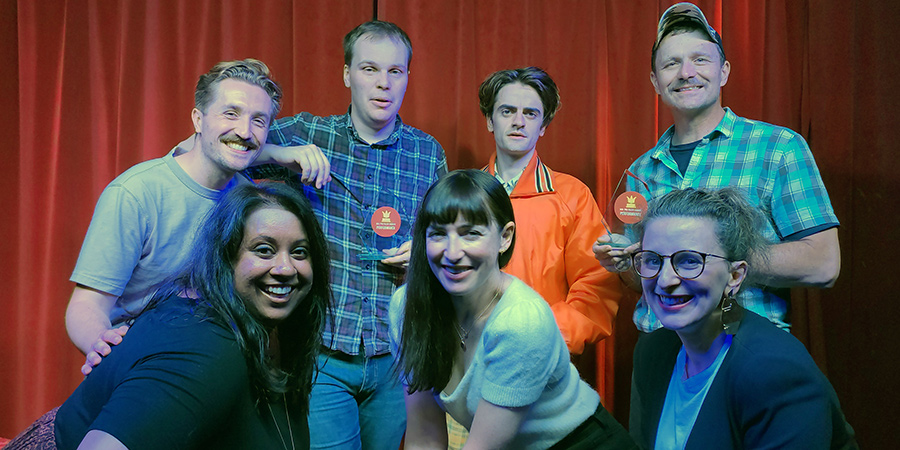 To enter, comedians submitted videos through BCG Pro, British Comedy Guide's platform for comedy creatives, with judges selecting the best six acts to perform live. The entries were made in 2020, however the planned final was delayed until now due to coronavirus restrictions.
The show also saw musical comedian Bennet Kavanagh (top picture, left), selected by the judges as the winner of the Starter level, performing a set. Speaking at the time of being named winner, he said: "I am delighted and a bit shocked to have won this. In all honesty I had forgotten I entered as I submitted my video a while ago and didn't think I had much of a chance, so it came as a really nice surprise. After a difficult year this is exactly the good news I needed, and I'm looking forward to seeing the opportunities this will lead to. Thanks BCG!"
The judges were Bruce Dessau (Evening Standard), Tamara Cowan (Ebdon Management) and David Hardcastle (Leicester Square Theatre).
The 2021 competition, which will have a live final in early 2022, is open for entries until the end of October. Entry details
Here's is Brandon's set:
---
For updates, click the buttons below.
Share this page