Comics' Comic Awards 2020
Scott Bennett and Lou Conran win Comics' Comic Awards
Best Act: Scott Bennett; Best MC: Lou Conran; Best Independent Promoter: Brett Vincent
The Comedy Support Act benevolent fund was awarded the Outstanding Achievement title
All comedian have been praised for showing "an impressive and truly dedicated effort in the face of adversity"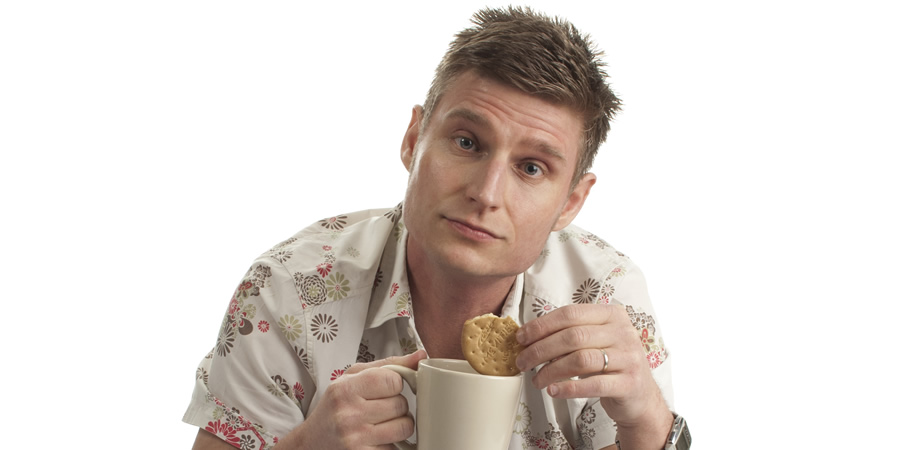 Scott Bennett has been named Best Act in the Comics' Comic Awards 2020, the awards voted on by other comedy performers.
Lou Conran was named Best MC, and promoter Brett Vincent, and the Comedy Support Act benevolent fund were also selected for prizes.
Best Act: Scott Bennett
Stand-up comedian Scott Bennett has been running online comedy gigs from his garden shed since the first lockdown. He's also performed on "numerous zooms, podcasts and street & garden gigs".
He says: "I'm absolutely thrilled to get this award. It was totally unexpected and it means so much to be nominated by all my wonderful comedy colleagues. It's been a very difficult time for everyone and getting this amazing news has given me that little confidence boost I've been missing from being on stage this year.
"Everyone has had to adapt since everything fell apart in back in March, and I've been so proud of seeing how comedians and promoters have responded. We've shown how much of a supportive community we are, how we can innovate and be creative, and still perform to an audience even when none of us can leave the house and haven't showered in weeks.
"I'm also relieved that my weekly shouting of punchlines into a webcam on a live stream from my garden shed hasn't gone totally unnoticed. It started off as a silly idea to keep me sane and keep hold of that feeling of being a working comedian, but it's mushroomed into something I love doing now, and will continue to do so after this pandemic is over.
"I want to give a little mention to my Stand up from the Shed co-host and wife, Jemma, who has kept me company in that chipboard bunker every week. She's laughed at my jokes, tolerated my rants, improvised sketches and characters, written theme tunes and jingles and has basically been the best audience member any comic could ever wish for.
"Thanks to everyone who voted for me, it's a really special award and even more so after everything we've had to deal with this year. See you all back in the clubs soon, much love, Scott x"
Best MC: Lou Conran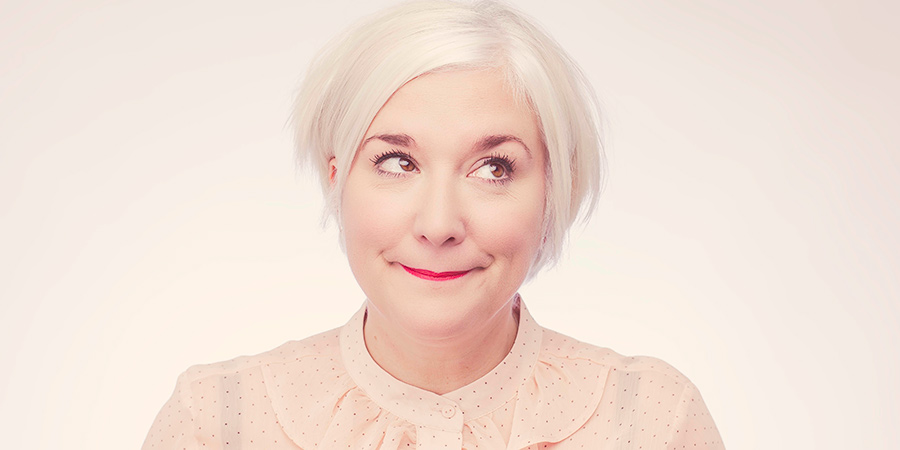 Stand-up Lou Conran, who has performed on Zoom shows since lockdown was initiated, says: "Flipping 'eck that's blummin lovely innit?! I don't know what to say?! Rare that I'm speechless!
"What a bloody lovely surprise and how lovely to be voted for by my fellow chums/colleagues. What a perfect end to a weird year. THANK YOU."
Best Independent Promoter: Brett Vincent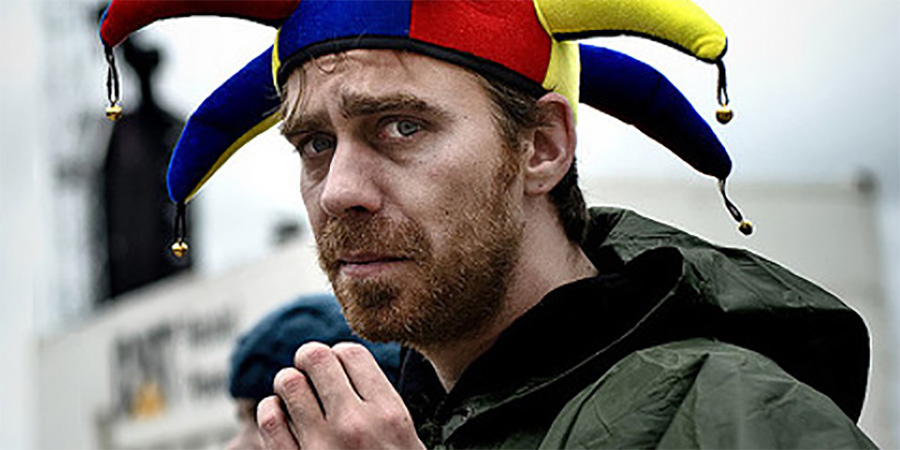 Brett Vincent, from gig organisers GetComedy, was named as the best independent promoter by the comedians voting.
The award organisers say: "He's worked tirelessly to help keep the industry afloat, including setting up the UK's first drive-in-comedy gigs and then the unique street & garden gigs up and down the country."
Vincent comments: "I cannot tell you how much this means to me and Team GC after the year that we've all had. This is especially touching as there are so many great promoters out there who have gone beyond the call of duty to try and make gigs happen and who've battled to get work for their comedians throughout the pandemic. I applaud them and all of the comedians too, for all for the valiant work they have put in to continue to bring laughter to people and to show that even in the toughest times we can rely on comedy to help to get us through.
"Personally I am over the moon, and can say with honesty that this is the only award I have ever truly wanted to win. I have put my heart and soul in to everything I have done over the years, to try and ensure that the comedians and audiences have the best possible experiences they can, be it at festivals or club gigs, Edinburgh or Mayrhofen, a drive-in or now Zoom gigs. You cannot comprehend how much this award means to me and all of us here at GetComedy.
"I want to thank Dean and Taylor and the rest of Team GC for keeping the faith and rocking it everyday and also everyone who voted for us. You've made this old man very very happy!
"Here's to 2021 and getting everything back on track and entertaining the nation! Onward and Upwards!"
Outstanding Achievement: Comedy Support Act (Benevolent Fund)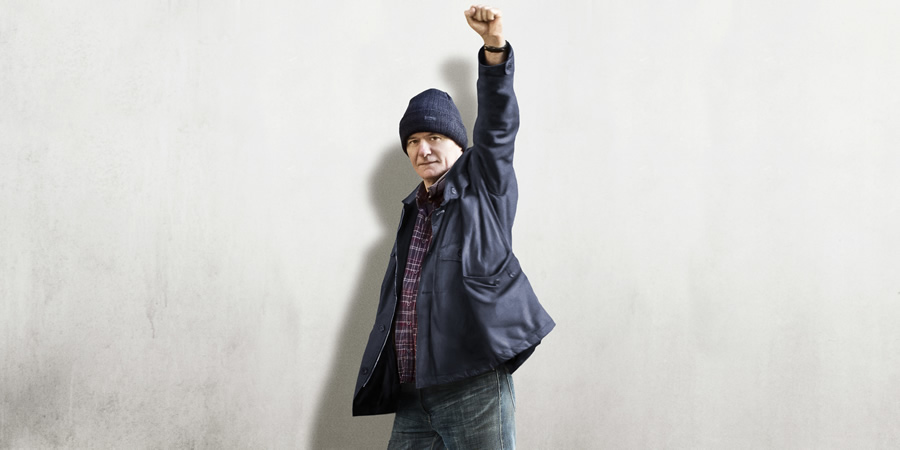 Comedy Support Act was set up in 2015 by Dave Johns, Lynn Chambers and Andy Hollingworth to help comedians who are unable to gig due to accident or illness, with funds raised from a series of benefit gigs by fellow comedians.
Commenting on behalf of the organisation, Dave Johns says: "Wow thank you so much it's great that the Comedy Support Act has won this. To all comics, this is your benevolent fund which has already help quite a few comics in our industry with a grant when ill and unable to work. But really, this award is for everyone who has ever performed at or helped organise a benefit gig for the charity or helped in any way at all. I must mention this couldn't have been possible without the great work of the board of trustees Lynn Chambers, Andy Hollingworth, Martin Franklyn and Ash McDowell who give their time and energy free to administer the benevolent fund. Thank you to all the comics who voted for Comedy Support Act."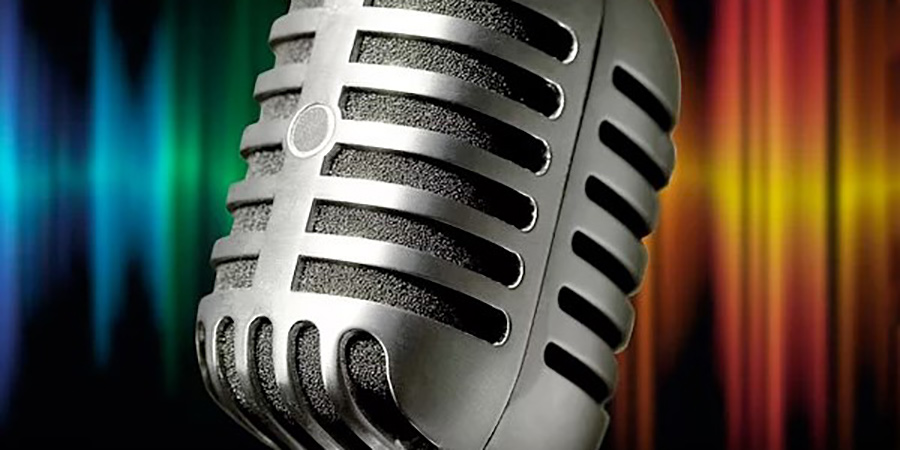 The awards were founded in 2013 by John Moloney as an alternative to various other prizes, which he felt "did not recognise professional comedians who work the circuit year in, year out." Only comedians can vote in the awards, with the definition being "somebody that makes their living or most of it from comedy".
Previous winners include Mick Ferry, Gavin Webster, Zoe Lyons, Jeff Innocent, Ian Stone, Andy Askins and The Raymond & Mr Timpkins Revue.
Gig promoter Andy White, who organised this year's voting, says: "Despite this being a year like no other that has seen the comedy industry and live work decimated, the industry has tried its best to keep comedy alive and the country chuckling and new and unusual versions appeared including Zoom gigs, podcasts, drive-in-shows, street and garden gigs and venue gigs with tiny audiences - an impressive and truly dedicated effort in the face of adversity which showed sheer passion and love of the art of making people laugh."
---
For updates, click the buttons below.
Share this page