Live comedy government support
Live comedy will receive government funding
It's been confirmed that live comedy is eligible to receive a slice of the £1.57billion arts lifeline package
The government says: "Live comedy is a much-loved part of the British cultural landscape"
The chair of the Live Comedy Association says the clarification is "extremely positive"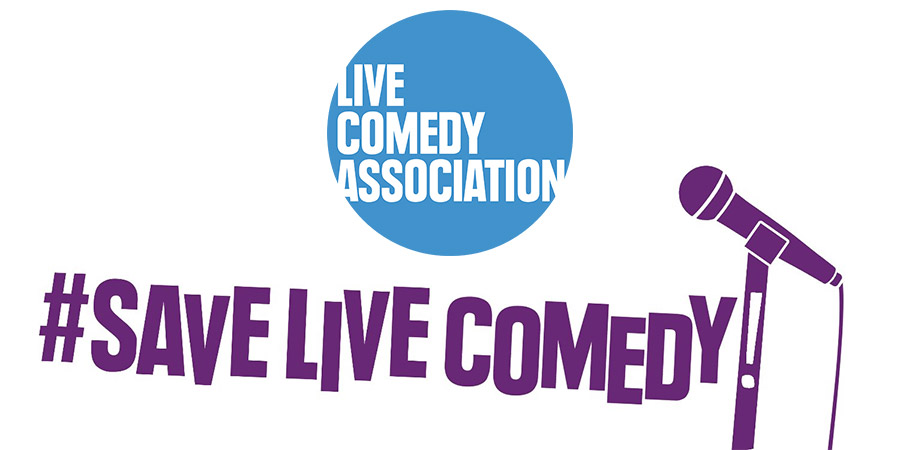 Live comedy is eligible for the government's £1.57billion arts lifeline package, the Department for Digital, Culture, Media and Sport has confirmed.
Yesterday's announcement appears to end the uncertainty that has surrounded the issue since the emergency arts bailout was announced on 5th July.
"This funding will provide targeted support to organisations and venues across a range of sectors and detailed eligibility criteria will be set out in the coming weeks. Live comedy is a much-loved part of the British cultural landscape. It lifts our spirits during good times and bad" the DCMS said.
"We can confirm that comedy venues and organisations are eligible for support through the package, just like other performing art forms."
The statement, which came in response to an enquiry by Times Radio, was shared by stand-up Geoff Norcott on-air as he guest presented Giles Coren's show.
Bríd Kirby, producer and chair of the Live Comedy Association, which was set up in May to lobby on the comedy industry's behalf during the coronavirus pandemic, called the clarification "extremely positive".
The announcement showed their efforts appealing to the DCMS - including the #SaveLiveComedy campaign, which featured an open letter signed by over 35,000 people - made "it clear that we're making good inroads" she said.
However, Kirby cautioned that the statement made no mention of provision for freelancers. The self-employed make up 70% of those working in the live comedy industry according to a recent LCA survey, of whom only 32% have received financial assistance from the government during the pandemic.
"We think there's huge gaps within our workforce of people who've managed to claim that support, particularly because so many comics have other jobs until they get to go full-time" she said. Some are "falling through the cracks".
Questioning whether the financial assistance would be distributed to comedy clubs or individuals, Kirby sought further clarification on the eligibility criteria.
"Because what we've been told so far is it's likely to come from the Arts Council - our relationship with them is kind of complicated, in that... we're not officially acknowledged with them" she said.
"So while comedy might be deemed to be eligible from a DCMS point-of-view, we've no idea how, going through the Arts Council systems, asking for that money is going to play out for these venues that have never been in the pockets of the Arts Council previously."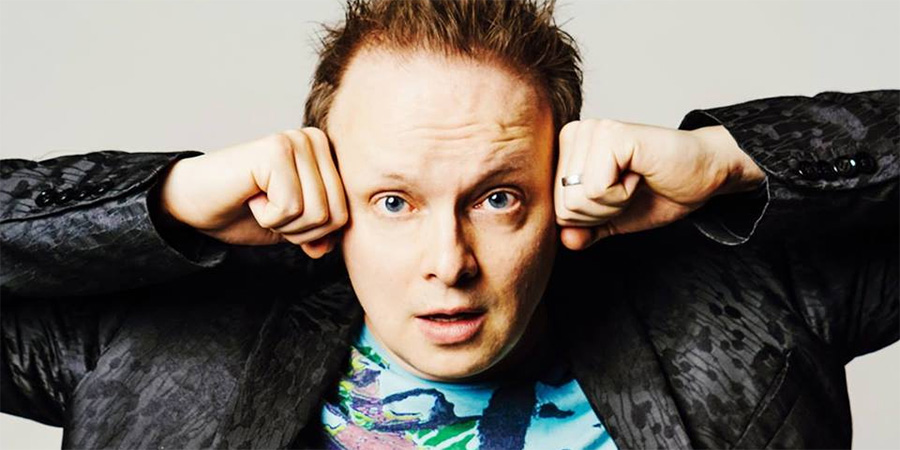 Elsewhere on Coren's show, stand-up Stephen Grant (pictured), who promotes the Krater comedy club at the Komedia venue in Brighton, called the announcement "incredibly reassuring. Recognition of comedy as an art form is incredibly important.
"The only reason it hasn't been acknowledged [before] is it's been quite successful at being self-sufficient... Comedy's never needed [state subsidy]. It does now need that. And so, in that respect, it's probably why it's suddenly been recognised as an art form."
He questioned the economic feasibility of indoor gigs after the government's announcement yesterday that they can resume from 1st August. Purpose-built comedy clubs like the Komedia "only exist in places where there is a constant demand, otherwise commercially, it's not viable" he said.
"And that demand has evaporated with the [lockdown] rules. And so it's not entirely clear that even with the relaxation of the rules demand will actually have returned."
Revealing that he was setting up a 300-seater outdoor performance space in Brighton to launch next month, Grant shared details of the additional logistics he was now having to consider.
"I was talking to the general manager of a purpose-built open theatre today, talking about the acts" he said. "And we were asking about a mixture of both content and language... measuring the distance we were from... and setting the volume of the PA differently, depending on the prevailing wind, to see if the actual performance reaches a local playground. These are the technical conversations I'm currently having that you'd never have to worry about previously."
He also suggested that watching live comedy online "is definitely here to stay... In the case of the Komedia, we've set up all of this equipment and infrastructure to livestream gigs in the absence of live performance.
"That will continue to happen once the live gigs come back. We will, for the benefit of people who now expect to see entertainment online, or, people who are isolating, stream those live shows when they come back."
That development will have huge ramifications for the workshopping of stand-up material and for gigs feeling like a unique, exclusive experience.
"The idea of 'what happens in the comedy club stays in the comedy club' is almost now bunk" he reasoned. "Because even if it doesn't get overheard, because it's indoors, the indoor gigs will probably be streamed. Because a lot of clubs have put a lot of investment into trying to keep themselves ticking over in the meanwhile. And that's not just going to be put in the bin when everyone can go back indoors."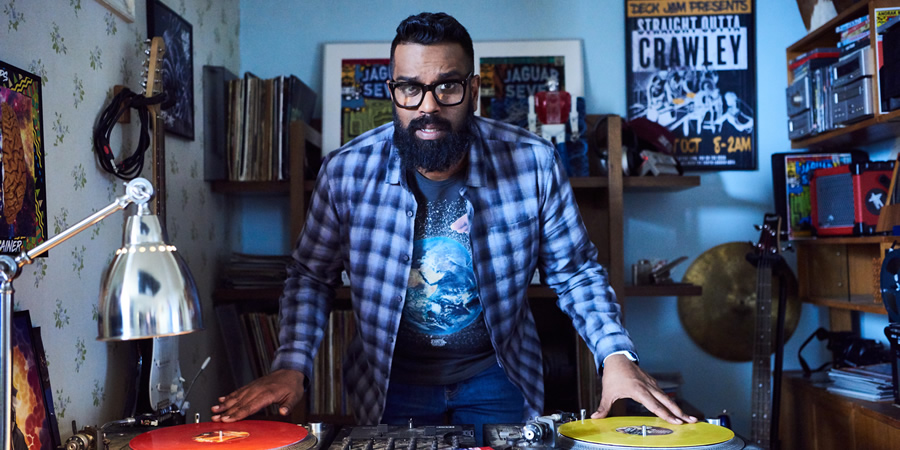 Norcott also spoke to stand-ups Romesh Ranganathan (pictured) and Mark Watson about how they've adapted during the coronavirus pandemic.
Ranganathan confirmed that his current Misadventures From My Sofa travelogue on BBC Two was a remote substitute for a planned third series in which he once again travelled to another country.
And he revealed that he is launching a new podcast with his King Gary co-star Tom Davis, The Wolf and The Owl. He offered no further details beyond saying: "I'll leave it up to you to decide which of us is which creature".
Watson meanwhile, who has been organising and performing at the Carpool Comedy Club at Hever Castle in Kent this week, shared some of the teething problems drive-in gigs are having establishing conventions of appreciation.
Honking of car horns has been the preferred approach "although, we were asked not to do that midway through last night because very posh people live on this site" he said. "And apparently, they didn't find it as fun to have 700 horns over the course of half an hour as we did."
Several Comedy Store-branded drive-in gigs were cancelled this week amidst fears of further coronavirus flare-ups, while socially distanced outdoor shows set to be headlined by Jimmy Carr were pulled almost as soon as they were announced.
The Popup Picnics in Oxfordshire, Surrey, Kent and Cambridge, which would also have featured sets from Hal Cruttenden, Andrew Maxwell and Matt Richardson from July 26, were cancelled on Thursday, the same day that Carr was announced as headlining.
Organiser Toby Darvill told The Oxford Mail: "It is with great regret that we have had to cancel the Popup Picnic 2020 UK tour due to the unforeseen and last minute withdrawal of one of our sponsors.
"Everyone working on the tour was really excited for our first event in Oxfordshire next week - the line-up was amazing and we had loads of interest from the general public, who are keen to get back outdoors and have (safe) fun over the summer holidays - so we are gutted it won't be taking place as planned, and we really hope we can bring the PopUp Picnics back at a later date.
"We can confirm that everyone who purchased a ticket for the tour has been contacted and will be fully refunded. And we would like to take this opportunity to thank everyone who worked with us on putting the tour together, including our team, contractors and artists. Our priority right now, is to ensure they are supported."
See tweet
Share this page