New Live Comedy Association
Live Comedy Association launches
An organisation to represent interests of the live comedy industry has launched
The Live Comedy Association has been founded in response to coronavirus lockdown pressures
The body is currently recruiting a steering group to establish its long-term aims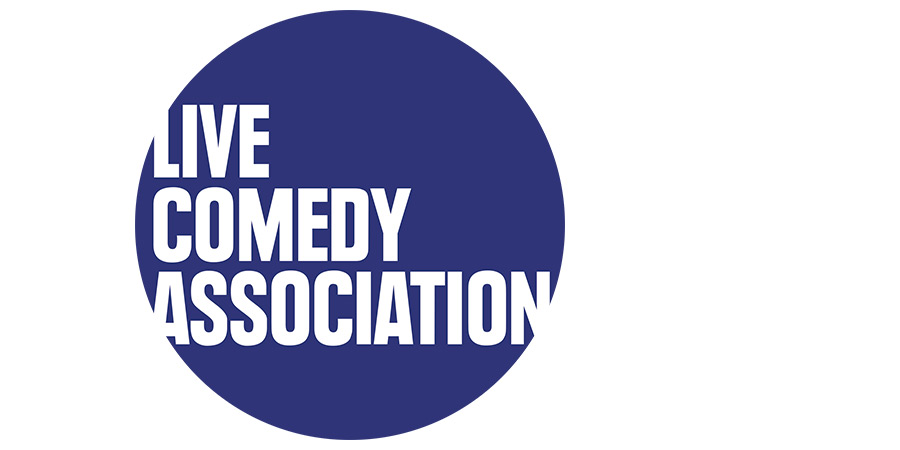 A new industry body named the Live Comedy Association has launched today.
Aiming to represent those who make up the UK's live comedy scene - from comics to promoters, and venues to technicians - the new group intends to "ensure we survive and thrive in the face of Covid-19 and beyond".
Initially aiming to "act as a network between venues, promoters, festivals, comics, and other stakeholders across the country", as well as providing fundraising and lobbying, membership of the LCA is currently free by application. The long-term focus and remit of the association will be determined by a steering group over the next six months.
In a press release, founders Brid Kirby, Owen Donovan and Charlie Perkins, all experienced, respected promoters and producers of live comedy, explain: "The organisation is intended to provide a collective voice for anyone who derives the majority of their work, or who regularly benefits directly, from live comedy performance.
"The LCA has plans for long term support of the industry but the impetus initially came about as an immediate response to the current challenges it faces during the Covid-19 pandemic. As with all industries that predominantly focus on live events it has seen its revenues plummet over the last six weeks, with no clear end point in sight.
"To that end, an initial Steering Group will be put in place for the first six months of the LCA, tasked with formalising the association, defining its aims and missions, growing and diversifying its membership, and coordinating a cross-industry response to the ongoing Covis-19 crisis."
The initiative has already secured the backing of a number of major venues and agencies, including The Stand, Soho Theatre, Monkey Barrel, Berk's Nest, Angel Comedy, Fight In The Dog, The Frog & Bucket, Blink Industries, IAM, Little Wander & Leicester Comedy Festival.
The association's website is livecomedyassociation.co.uk
8th May update: Steering group formed
Share this page