Edinburgh Fringe cancelled
Edinburgh Fringe festival 2020 cancelled
Edinburgh Festival Fringe 2020 - which had thousands of comedy shows scheduled - has been cancelled
The Fringe Society has said, in light of coronavirus safety concerns, "it is just not fathomable to go ahead"
Tickets will be refunded and performers can reclaim fees, but many will lose money on accommodation and travel
The Edinburgh Festival Fringe Society has announced that the 2020 Edinburgh Fringe will not go ahead.
In addition, most of the city's other Summer events - Edinburgh Art Festival, Edinburgh International Book Festival, Edinburgh International Festival and The Royal Edinburgh Military Tattoo - have also been cancelled.
The move comes in light of coronavirus safety concerns, and amidst the current UK-wide lockdown.
The Society says: "After extensive consultation with the Fringe family, our fellow festivals and the government, we've come to the collective decision that the Fringe will not go ahead as planned in 2020. This decision has not been taken lightly, but the wellbeing and safety of our participants and audiences will always be our top priority and it is just not fathomable to go ahead at this stage."
If quarantining lockdown measures have been lifted by August it is possible that some shows will still be staged, as the Fringe is by nature not a centrally-organised or run event than can be cancelled unless by government diktat. However, the Society orchestrates most ticket booking and other administration around the annual events, so today's move will be the final decision in most cases.
The announcement will significantly impact many comedians and numerous comedy fans, as the Edinburgh Festival includes more comedy shows than any other event in the world. Thousands of comedians perform each August in the city, and many more comedy fans make trips to the Scottish capital to see the shows on offer.
Hundreds of shows have already gone on sale, almost all with major venues Pleasance, Gilded Balloon, Underbelly and Assembly, who are also suspending their work for the 2020 Fringe.
A study last year suggested the collected Edinburgh festivals - which also include the book and television festivals - is worth about £1 billion to Scotland's economy.
Shona McCarthy, chief executive of the Fringe Society released the following statement:
---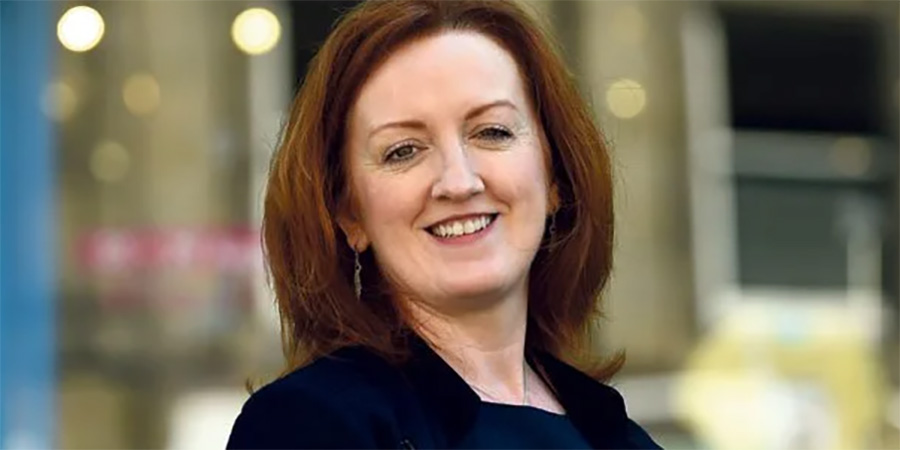 Just a few months ago, the idea of Edinburgh without the Fringe and our sister festivals would have been totally unthinkable; now, like so many other aspects of our day-to-day lives, we must pause and take stock in the face of something far bigger.

Our hearts go out to the doctors, nurses, health and social care professionals on the front line, to everyone working to keep the country going, and to those who have been directly affected by this pandemic. Your courage in the face of adversity is an inspiration to us all.

My thoughts too are with the many thousands of artists, writers, producers, reviewers, venues and backstage crew whose careers have been put on hold over the past month or so. We know today's decision will be a difficult one for many, but please know that we will continue to be here for you and will do everything we can to support you in the weeks and months ahead.
Today's decision that the Fringe will not go ahead as planned was not taken lightly. We have spent the past month listening to a broad cross-section of Fringe participants, as well as to government, healthcare professionals, residents and many more; however, in light of present circumstances it was unavoidable. Public health must and always will come first.

We are working hard to mitigate the impact of this decision on Fringe artists and audience members. Today we are committing to refunding all participant registration fees, as well as refunding the Fringe tickets and Friends memberships purchased by our audience members. We are also offering participants who have already paid the alternative of rolling their show registration forward to the 2021 Fringe to cover an equivalent show listing. Our thanks in particular here go out to our sponsors and partners, without whose long-term commitment to the Fringe none of this would have been possible.

Financially this has not been straightforward - as the small charity that underpins the Fringe we receive very little public subsidy - but we believe that offering refunds is the right thing to do and will turn this around as quickly as possible. There will also be an option to donate all or part of your purchase to support artists and the work of the Fringe Society, but this will of course be entirely optional.

Whilst the Fringe and its sister festivals may not be able to provide a stage in the same way as before this summer, we are committed to working with artists and creatives from Edinburgh, Scotland and across the world to find new ways of uniting people under a Fringe umbrella. It's too early to say what this will look like, but we are confident that as a collective we can find a way to reach through the walls that currently surround us and inspire, cheer and connect.

The performing arts have an important role to play in providing a prism through which to process and understand the multiple traumas of this pandemic. Art has always helped shape and reshape how we think of ourselves, and will help now to pull through the threads that unite us as human beings in a globally shared experience.

From its earliest beginnings in 1947, the Fringe has provided a totally uncensored platform for artists from all backgrounds, cultures and perspectives to tell their story and shape their own worlds. As we try to adapt in the face of an all-encompassing global emergency, this spirit of shared storytelling and open dialogue feels more important than ever.

We look forward to seeing you in Edinburgh in 2021. In the meantime, look after each other and stay safe.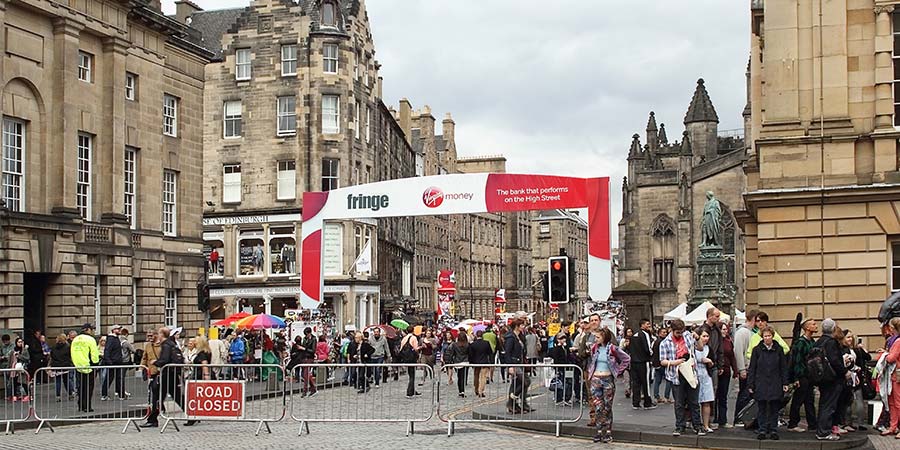 It should be reiterated that the Fringe Society is an administrative and marketing body, but does not have the power to close the open-access festival completely. Venues may still choose to stage comedy shows independently, pending the wider national situation.
The 'big four' group of venues - Assembly, Gilded Balloon, Pleasance and Underbelly - who work together as EdFest, also released a statement to those who had booked to perform in their many rooms.
They say: "Whilst we remain hopeful that we will get through the worst of this crisis by August, over recent days it has become increasingly clear that there will be a great many uncertainties. A definitive national timeline for recovery and long-term policies on public gatherings are understandably some time off.
"Without these, it is with great sadness that we have taken the difficult decision to suspend planning for our 2020 Fringe operation. At this point, each of the EdFest venues will refund all tickets to the general public and take shows off sale both at our own box offices and with the Fringe Society. We realise that this is devastating news for the huge number of artists and companies that we work with and I'm sure you can understand how difficult a decision this has been to take, albeit necessary.
"What is certain, however, is that this constantly evolving situation will one day change. Whilst we are suspending our activity for the foreseeable future, if there is any chance that we might rekindle the spark of a Festival Fringe at our venues in August 2020 and rebuild an event for this summer, we will certainly try: for all those artists who want to show their work and for the whole festival community who depend on the Fringe, as well as for Edinburgh as it seeks to rebuild after the lockdown. Obviously, any potential to rebuild our festival would have to have the sanction of national and local authorities, the health service, the emergency services and our landlords; and, most importantly, it would need the wholehearted support of the public and our artists."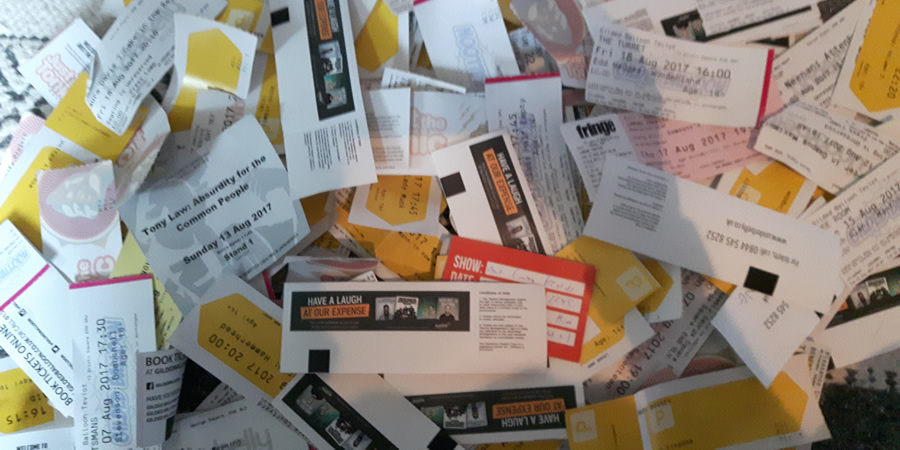 Laughing Horse and PBH Free Fringe - which programme most of the 'pay what you want' venues in the city - are also cancelling their plans, and offering performers the chance to defer their programme entry and fees to 2021.
Alex Petty who runs Laughing Horse's Free Festival says: "Here at Free Festival, we are also going to be cancelling all shows planned for August 2020, with most of these shows moving through to 2021. I believe that is absolutely the best course of action to take for everyone, given the current situation with coronavirus and the way it looks like things are developing in the country and world. Trying to put shows on as soon as August in any great numbers would be wrong, being potentially harmful to the health of performers, staff and audiences.
"If social distancing rules are relaxed later in the year, be it in August or in the months beyond that Free Festival will then look at putting shows on in smaller numbers, if we and our venues feel that is what we should be doing - but that will depend entirely on where the county is with the virus and if we think it's safe to do so. We've certainly got performers raring to go at short notice, and the full support of all of our Edinburgh Venues if it is safe to put on any performances.
"In the meantime, Free Festival is in the process of taking some of our shows online, and we hope to be launching the online Free Festival around Easter time, with performers collecting donations online just like they would do in Edinburgh."
Just The Tonic, which runs venues including The Caves, is refunding those who have booked rooms for the 2020 festival.
Many comedians and comedy fans may still be out of pocket though in light of the cancellation, having already booked travel and paid for accommodation.
The news is also likely to cause further disruption to already widely amended touring schedules, as most comedians use the month of daily performances that the festival offers to work and refine their hour-long shows into a finished production.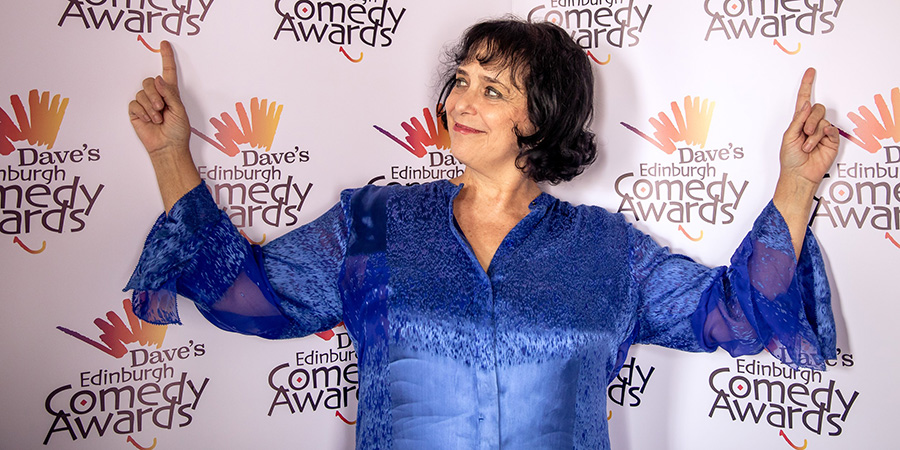 Nica Burns, the director of Dave's Edinburgh Comedy Awards, said in a statement: "Heart breaking as it is, the announcement today of the cancellation of the Edinburgh Festival Fringe in 2020 is carefully considered and responsible. Our health comes first. The Dave's Edinburgh Comedy Awards prides itself on discovering up and coming comedy talent at the Edinburgh Festival Fringe. In 2019 we judged over 650 different comedy shows. Many of our winners and nominees have gone onto achieve extraordinary heights on stage, radio, TV and film.
"Standing alongside the Edinburgh Festival Fringe Society, we are hitting the pause button for 2020 and look forward to celebrating our 40th Awards in 2021 in what we believe will be a bumper year for comedy. During this unprecedented period of lockdown as you stay safely in your homes, you can still enjoy the very best talent Edinburgh has created as you find our nominees and winners online, on podcasts, on radio, on TV and of course on Dave. Never have we needed laughter as much as we do today."
This will be the first year the Edinburgh Fringe hasn't run since it was founded in 1947 by eight groups of performers who turned up uninvited to stage their own shows around the inaugural, highbrow Edinburgh International Festival. The Fringe has now grown to become the largest of all the festivals that take place in the Scottish capital in August, with more than 30,000 performers taking part across 3,000 different venues in 2019.
Together, the five August festivals comprise over 5,000 events across Scotland's capital each summer, welcoming audiences of 4.4 million and over 25,000 artists, writers and performers from 70 countries, making them the second biggest cultural event in the world after the Olympics.
Share this page