Frankie Howerd play
New Frankie Howerd play to tour
A new play about Frankie Howerd's clandestine relationship with boyfriend Dennis Heymer is to tour
Howerd's End will launch in Birmingham in April, with the tour ending in Cheltenham in October
The play will star Simon Cartwright as Howerd, with the play's writer Mark Farelly as Heymer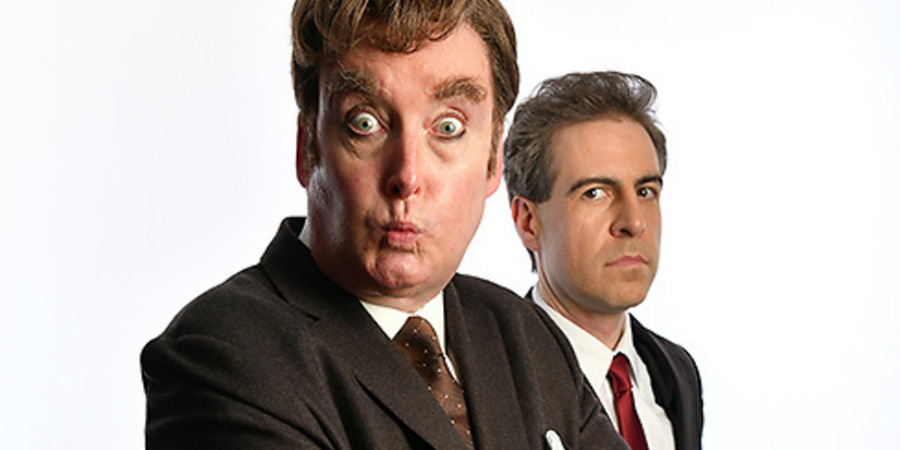 A new play about Frankie Howerd's love life is to tour.
Howerd's End, directed by Joe Harmston, explores the clandestine relationship between comedy legend Frankie Howerd and Dennis Heymer from the 1950s until Frankie's death in 1992.
The comedy star will be played by Simon Cartwright, who has previously starred as Bob Monkhouse in the Edinburgh Fringe play The Man Called Monkhouse and in the film The Last Laugh.
Dennis Heymer will be played by the writer, Mark Farelly. He has previously created The Silence of Snow: The Life of Patrick Hamilton and Quentin Crisp: Naked Hope.
Producers explain: "Can you imagine being terrified of your own happiness? You can? Then let's begin... Frankie Howerd is one of Britain's most loved comedians. But he has a secret. And the secret's name is Dennis.
"This brand new play by Mark Farrelly takes you to the heart of Frankie and Dennis's clandestine relationship, which lasted from the 1950s until Frankie's death in 1992. It also affords a glorious opportunity to encounter Frankie in full-flight stand up mode.
"Packed with laughter, but unafraid of truth, Howerd's End portrays two humans' journey through closeness, love, grief, and all the other things that make life worth living. Come and say farewell to a legend...and learn the art of letting go."
Howerd's End will premiere at Old Joint Stock theatre in Birmingham from Wednesday 8th to Sunday 12th April and will then tour. A full list of dates is below.
2020 UK tour dates
Wednesday 8 - Sunday 12 April
BIRMINGHAM: Old Joint Stock
Monday 11 May
WHITHORN: The Swallow Theatre
Monday 13 July
LONDON: Hospital Club
Friday 17 July
BEDFORD: The Place
Friday 24 July
SUDBURY: Quay Theatre
Friday 2 October:
LICHFIELD: Lichfield Garrick
Friday 23 & Saturday 24 October
CHELTENHAM: Everyman Theatre
---
For updates, click the button below.
Share this page