Steve Pemberton in Pillowman
Steve Pemberton to star in The Pillowman play
Steve Pemberton is to star in a new West End version of dark comedy play The Pillowman
The story by Martin McDonagh focuses on a series of murders that match the short stories of an author
The show will run at the Duke of York's Theatre from Friday 24th July to Saturday 17th October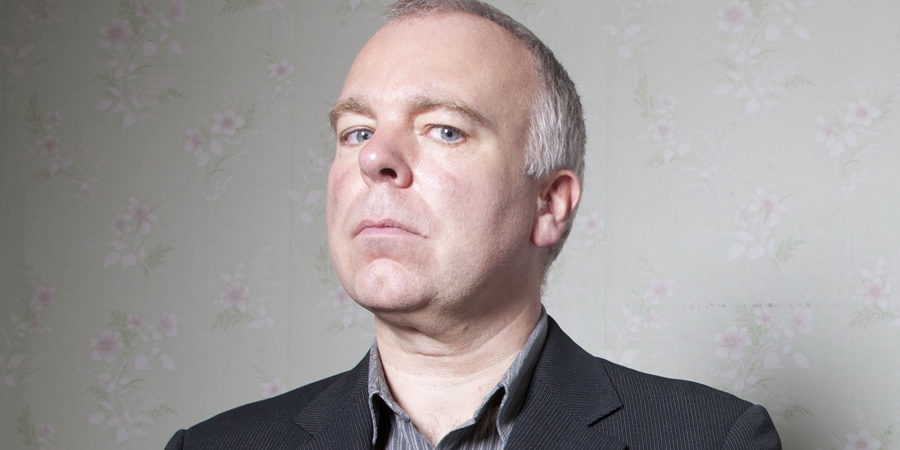 Steve Pemberton is to star alongside Aaron Taylor-Johnson in the West End version of Martin McDonagh's dark comedy play The Pillowman.
Performances begin at the Duke of York's Theatre from Friday 24th July, for a strictly limited 12-week season.
Directed by Matthew Dunster, The Pillowman is described as a "electrifying and savagely funny" show. Written in 1995 by Martin McDonagh (who has also created Three Billboards Outside Ebbing, Missouri, In Bruges, and Seven Psychopaths), it won an Olivier Award in 2004.
The theatre describes the play as follows: "In a totalitarian state a writer is questioned by the authorities about a spate of murders that bear similarities to his short stories. Is this life imitating art or something more sinister? This black comedy widely regarded as one of the greatest plays of the past 25 years, examines the role of the artist in society and asks what price do we pay for freedom of expression."
Martin McDonagh says: "The Pillowman is a play that's always been very close to my heart, in terms of its combination of the darkest of dark comedy with its exploration of the nature of story-telling itself. It's a play that I haven't wanted to have staged in London until I could find the perfect director and the ideal cast for it, and having worked with Matthew previously on Hangmen, and been an admirer of Steve and Aaron's work for many years, I feel it's the perfect time to find out what a whole new generation makes of this peculiar tale..."
The Pillowman runs at the Duke of York's Theatre in London from Friday 24th July to Saturday 17th October, at 7:30pm Mondays to Saturdays (with Thu & Sat matinees at 2.30pm).
A number of tickets for each performance will be released on a 'pay what you can' scheme. James Bierman from producers Empire Street Productions says: "I really hope that with this play, this cast and for this production, we can welcome both established and new playgoers into the West End, and that this pricing accessibility will give those audiences the thrill of live theatre at its very best."
More information and tickets are available from pillowmanplay.com
Although it has not yet been officially announced, it is believed that Steve Pemerton and his frequent collaborator Reece Shearsmith are currently working on a sixth series of their TV show Inside No. 9. Series 5 is currently showing on BBC Two on Monday nights at 10pm.
---
For updates, click the button below.
Share this page