Keith & Paddy's MovieFest
Keith Lemon & Paddy McGuinness launch MovieFest screening events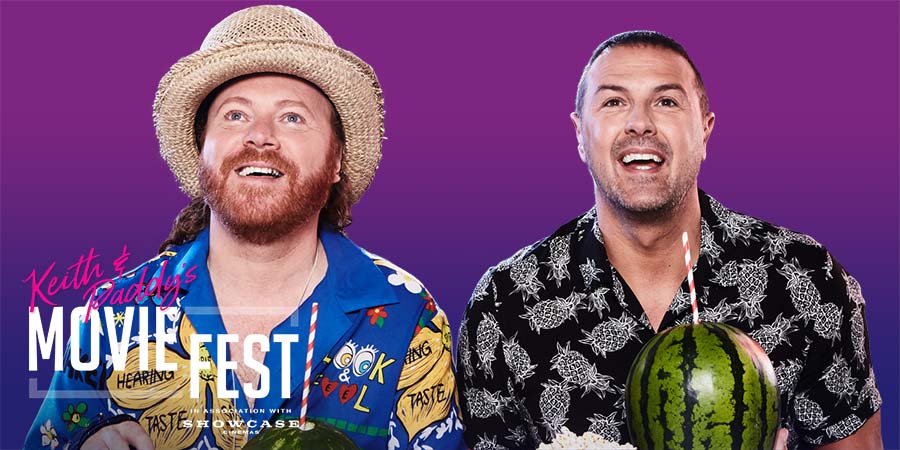 A new live cinema screening format hosted by Leigh Francis - in character as Keith Lemon - and Paddy McGuinness launches this Summer.
Keith & Paddy's MovieFest will has announced four initial dates, showing 1980s classic Dirty Dancing.
The events will be held at Knebworth House in Hertfordshire on Friday 16th and Saturday 17th August; and at Tatton Park in Cheshire on 30th and 31st August. All four performances are open from 6:30pm, concluding at 10:30. Tickets are available now.
Outdoor screening company The Luna Cinema is producing MovieFest with Showcase Cinemas.
They explain: "In a celebration of 80s cinema at its best, Keith and Paddy will imagine themselves running a video shop, where they will draw on movies from the decade of shoulder pads and spandex.
"MovieFest launches this Summer with the two kicking things off with the Patrick Swayze and Jennifer Grey classic musical. As part of the event, audiences will get to enjoy a traditional outdoor cinema experience from The Luna Cinema, screening the film itself on the UK's highest definition outdoor LED screen.
"Each screening will involve a special twist - where we see Paddy and Keith return to the stage in a surprise finale and post-screening party."
Tickets start at £29.50, with premium packages at £42 and VIP tickets priced at £75 per person.
Keith Lemon says: "Really excited about MovieFest! In the past I've projected onto a bed sheet in me garden, but this is gonna be a next level! And with me good mate Paddy McGuinness! First film we're hosting is Dirty Dancing. There's gonna be food and drink, we're gonna have music! It's gonna be a wicked party! And party is my middle name. Well it in't really, it's Ian."
Paddy McGuinness adds: "Keith and I literally cannot wait to take to the stage. We are the biggest fans of classic 80s cinema and are already looking forward to the next cinematic masterpieces we can lovingly pay tribute to! This summer it's all about having the Time Of Your Life at MovieFest. Let the Dirty see the Dancing!"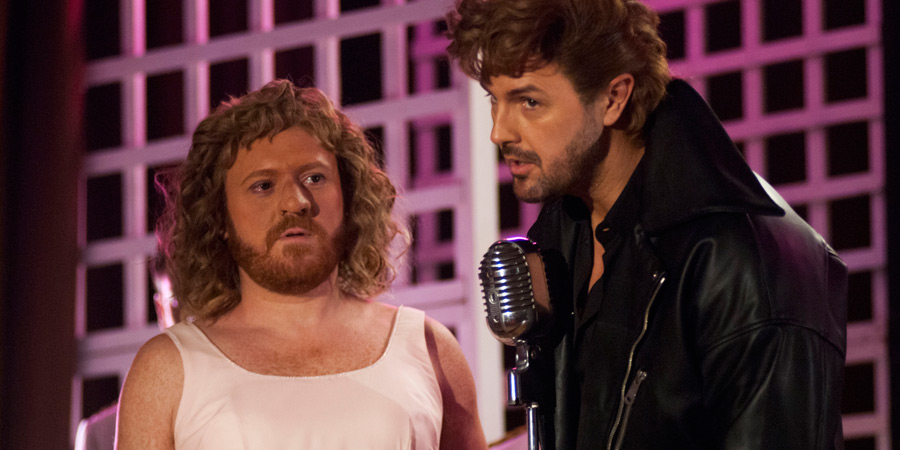 The pair have previously fronted two series of 1980s/90s cinema tribute format The Keith & Paddy Picture Show on ITV, but it has recently been reported that the broadcaster will not order any further episodes. The show saw the comic duo recreating iconic moments from a series of iconic films - including Star Wars, Dirty Dancing and Pretty Woman - in their own haphazard style, with a range of guest stars.
Mark Barlow, General Manager of Showcase Cinemas UK says: "We are super excited to be working alongside Keith & Paddy as they launch their brilliant new MovieFest concept. They love films just as much as we do and we know it's going to be a laugh out loud series of events. We're passionate about delivering the very best immersive cinema experiences and Dirty Dancing has so many classic lines and memorable moments that it's the perfect choice to be brought to life in this fun-packed event."
George Wood, founder of The Luna Cinema, said: "We're so excited to announce this partnership and for the first time to be blending open air cinema with a live comedy experience - with two of the biggest and funniest TV personalities in the country. We know that fans of Keith and Paddy are going to absolutely love seeing them perform together live in this unique setting.
"Over the years we have seen demand grow for experience led events - people want to spend their free time doing things that really are a bit bonkers, such as watching Jaws in a dinghy at an open air lido, recreating key moments from their favourite TV show, or in this instance, paying homage to an 80s classic in the company of two of the best known faces from entertainment in the country."
---
For updates, click the buttons below.
Share this page