Sofie Hagen tour: Bumswing
Sofie Hagen announces 2019-20 tour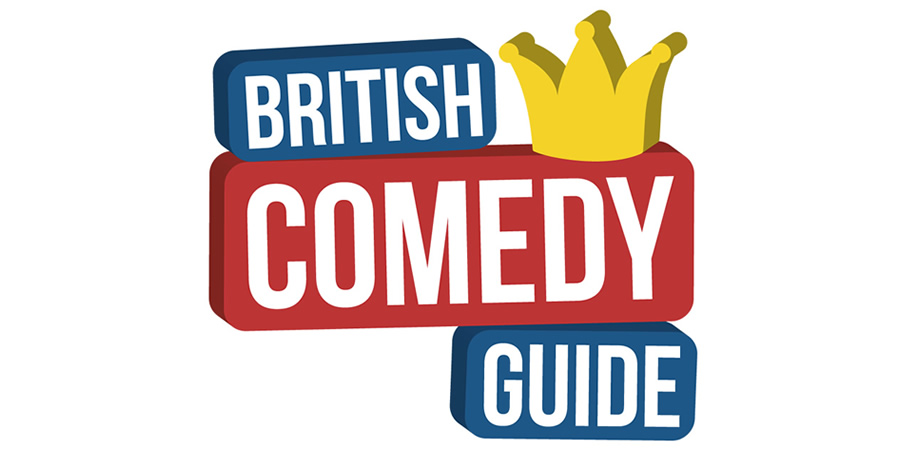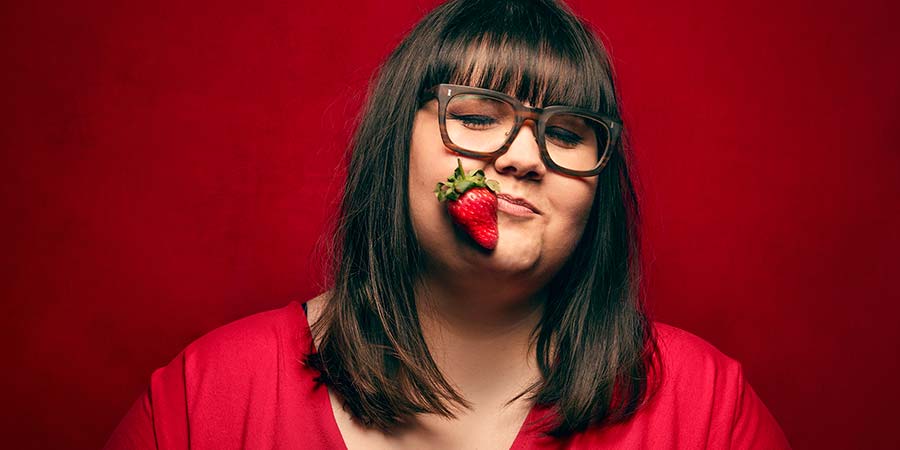 Comedian Sofie Hagen has announced a new UK tour.
The Danish comic, based in London, will perform The Bumswing over a string of dates across the next year.
Initial tour dates have been announced from 29th September to 14th June 2020, following a run at the Edinburgh Festival Fringe in August.
Promoters tease: "Sofie Hagen is heading out on the road with a show about memory, chickens, strawberries, sex holidays and a swing that once had a naked bum on it."
They explain: "The Bumswing explores a frankly disheartening new piece of information that Sofie learned from her therapist, which has forced her to review the way she performs stand-up. Sofie talks about memory: what she remembers (not a lot), what she wishes she remembered (a lot) and what she wishes she could forget (also a lot). It's a hilarious swing in a different direction for a comic who is used to tackling serious issues with her shows."
In May, Hagen published her debut book, Happy Fat, mixing memoir with social commentary about physical appearance and "fat shaming".
Tickets for most venues on the Bumswing tour are on sale now.
---
For updates, click the button below.
A searing and impassioned debut from comedian Sofie Hagen - who urges us to fight back and reframe our toxic relationships with our bodies.
Sofie Hagen has always been fat. But after years of struggling with her body image and subjecting herself to countless diets, Sofie began to question the incessant body shaming and internalised fatphobia that she had always taken for granted. She started to worry less about fad diets and impossible beauty ideals and began to challenge the origins of these superficial aspirations.
Fat is a response to this exploration: part-memoir, part-social commentary, Sofie describes how she conquered a negative relationship with her body and provides practical tips for readers to do the same - drawing wisdom from fat liberation champions along the way.
Covering topics from shame and sex to airplane seats, love and getting stuck in public toilets, Fat shows us how taking up space in a culture that is desperate to reduce you can be radical and emboldening.
Happy Fat is a celebration of the fat body: an agenda-setting call to arms to re-evaluate our current beauty standards and how we define our self-worth.
First published: Thursday 2nd May 2019
It looks like you're in the US? Fear not! Almost everything can still be ordered.
Amazon UK
deliver internationally,
Amazon.com
carries many items separately, or you can look out for US/Canadian flags on our product listings for direct links.
If ordering from a UK store, please note that you are in Region 1 (DVD)/Region A (Blu-ray), whilst the UK is in Region 2/B, respectively. This means that many - but by no means all - may fail to play. Look for products marked "Region free", "All regions", "Region 0" or "Multi-region". Blu-rays may also be marked "Region A/B/C", or variations thereof. You may also check whether your DVD/Blu-ray player supports multi-region playback (also referred to as "region free"), or whether it can be set to do so. There should, of course, be no problems with books, CDs, or other physical items.
More advice & help on importing
Share this page