Mark Maier wins Petfringe 2019
Mark Maier wins £10,001 Petfringe 2019 competition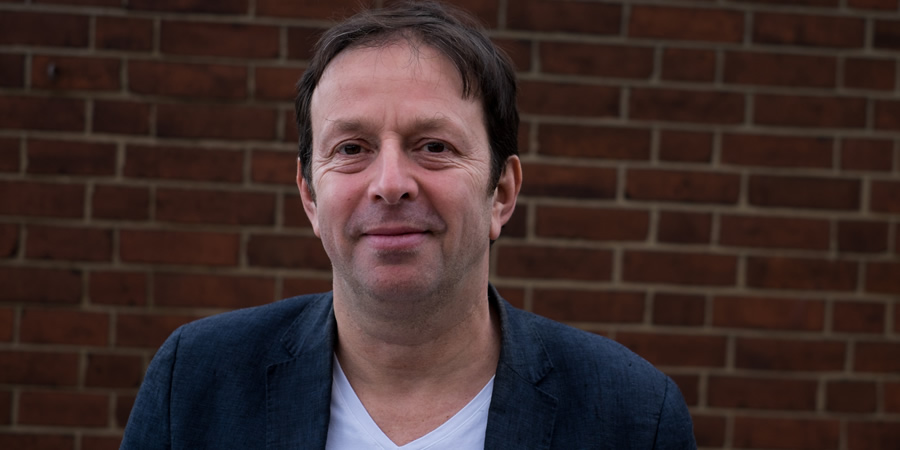 Mark Maier has won the Petfringe Comedian Of The Year 2019 competition.
The contest, which is now in its second year, has the biggest cash prize in stand-up comedy. An anonymous benefactor to the Petfringe Festival, which takes place in the West Sussex town of Petworth, is contributing prize money each year to help raise the profile of the festival and attract top stand-up talent to the area.
The winner takes home a £10,001 cheque - £1 more than the Edinburgh Comedy Award.
Unlike many other stand-up competitions, the Petfringe contest is open to club comics of all levels of experience. Hundreds of comedians applied to this year's competition with 107 selected to take place in 12 heats occurring around the country.
Semi-finals whittled down the field to the nine acts competing in the final, which took place in Petworth last night (Saturday 6th July).
MC Paul Revill introduced the finalists, each of whom had a 10-minute slot. The results were based on a combination of an industry judging panel and an audience vote.
Maier has been performing stand-up comedy since the 1980s. His chosen routine - which touched on subjects including the odd shops in airports, train power sockets and his relationship with his wife - was very well received by both judges and audience alike.
Talking to British Comedy Guide after being declared the winner, he said: "After being on the circuit for many years it is great to get some vindication. As much as competitions go against the grain of comedy, I am delighted to have progressed through the heats and won this final."
He concluded: "In what can be a solitary business, it is nice to have this recognition."
The final was very competitive, with the audience kept waiting for a significant period of time for the judges to make their decision. One-liner comedian Mark Simmons was named the runner-up, with quiet-speaking Amir Khoshsokhan and Joe Bor - playing posh explorer Jasper Cromwell Jones - joint third. The other competitors were Sally-Anne Hayward, Alistair Williams, Pete Beckley, Josh Howie and Colin Chadwick.
A spokesperson for Petfringe said backstage: "It was an extremely close affair. The standard was fantastic, which resulted it an absolutely brilliant show, but it made it very hard to judge."
---
For updates, click the button below.
Share this page