Christina Bianco 2019 tour
Christina Bianco to tour First Impressions show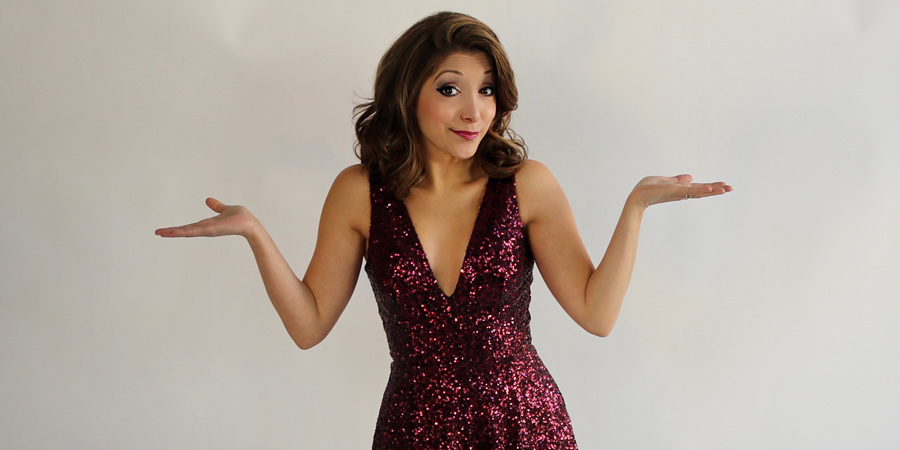 Impressionist Christina Bianco is to tour her show in September and October.
The dates will follow a run at the Edinburgh Festival this August.
Talking about First Impressions, her promoters say: "Witness all of your favourite divas on stage together, in the singular form of internationally acclaimed performer, Christina Bianco. Through soaring vocals and rapid-fire impressions, Christina pays tribute to the world's greatest vocalists & pop culture personalities.
"Barbra Streisand, Shirley Bassey, Edith Piaf, Celine Dion and more timeless icons will wrestle for stage time, singing some of their greatest hits - and a few of each other's too! Covering a staggering range of styles and genres, Christina and her Everyman Band will reinvent beloved pop, standard and show-tunes with their unlikely interpretations and spontaneous, interactive musical mash-ups. Join Christina in celebrating the iconic music and style of the stars who've made lasting impressions on us all!"
Bianco captured international acclaim as a YouTube sensation with her 'diva' impression videos, gaining over 25 million views. Dubbed 'the girl of a thousand voices', she has appeared on programmes such as The Ellen Degeneres Show and The Today Show in the US, and The Paul O'Grady Show, This Morning and The Imitation Game in the UK.
Christina Bianco: First Impressions - UK Tour Dates
Radlett: The Radlett Centre - 1st September 2019
Hull: Truck Theatre - 6th September 2019
Leeds: Carriageworks - 7th September 2019
Salford: Lowry - 8th September 2019
Cardiff: Sherman Theatre - 10th September 2019
Didcot: Cornerstone - 12th September 2019
Colchester: Arts Centre - 13th September 2019
Bedford: Quarry Theatre - 14th September 2019
London: Underbelly Festival - 27th September 2019
Wimborne: Tivoli Theatre - 29th September 2019
Cambridge: Junction - 11th October 2019
Brighton: The Old Market - 18th October 2019
Maidenhead: Norden Farm - 24th October 2019
Swindon: Arts Centre - 25th October 2019
Hereford: Courtyard - 26th October 2019
---
For updates, click the button below.
Share this page