OFAH musical extended
Only Fools And Horses The Musical extended into 2020
Only Fools And Horses The Musical has been extended until February 2020
The stage show has sold over 200,000 tickets since it launched in February
A new batch of tickets are on sale now from sites including Ticketmaster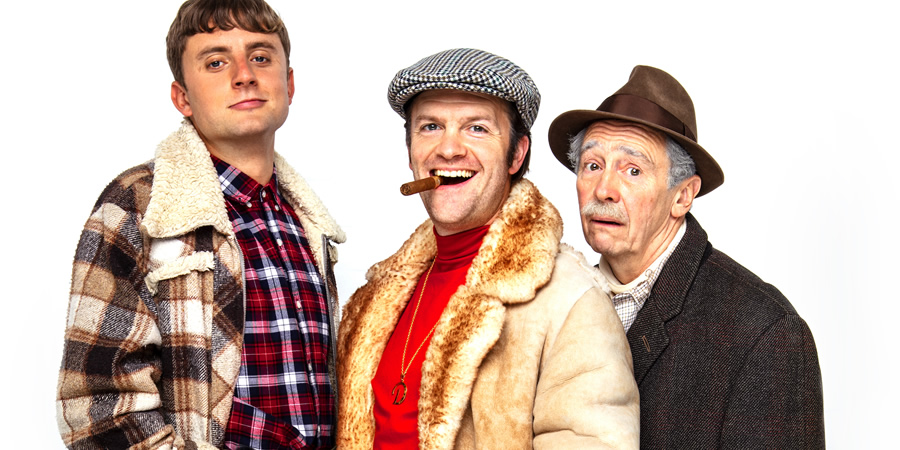 Only Fools And Horses The Musical has proved such a success that it's been extended for a further five months, taking performances up to February 2020.
The show opened in February this year at London's Theatre Royal Haymarket, to a host of glowing reviews. It has sold over 200,000 tickets so far, and has now released another 100,000 seats for sale.
The show stars Paul Whitehouse as Grandad, with Tom Bennett as Del Boy and Ryan Hutton as Rodney.
Whitehouse, who also co-wrote the musical, says: "Only Fools And Horses The Musical has been an absolute joy to be a part of from day one. We're all so proud of the show and it's such a great feeling to see fans pack out the theatre night after night - they love it as much as we do!
"Extending the run at the Theatre Royal Haymarket for a further five months is a real testament to John Sullivan's legacy and the incredible cast and creative team who have helped bring the show alive for our audiences to enjoy. Viva Hooky Street!"
The producers say: "Only Fools And Horses The Musical is a truly cushty night out. Only a 42 carat PLONKER would miss it!"
Tickets are on sale now from sites including Ticketmaster
In the below video, the cast announce the extension news:
---
For updates, click the button below.
Share this page