Flo & Joan special
Flo & Joan to record special
Flo & Joan are to record their first comedy special in July
The special will feature their hit songs, including Drank Too Much and Lady In The Woods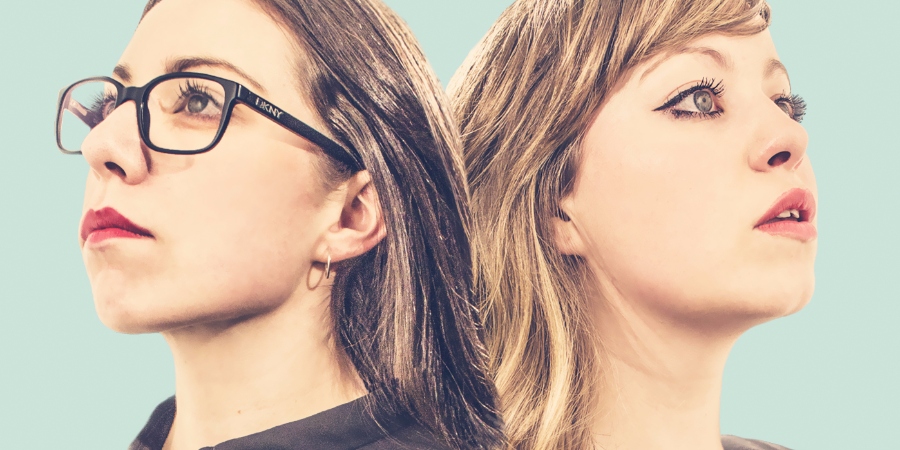 Musical comedy duo Flo & Joan are to record their first comedy special in July.
The Chortle and Leicester Comedy Festival Award winners - whose songs have received over 50 million views online - are set to record their first special, which will be captured over two performances at The Bedford in Balham on 1st July at 6.45pm and 8.45pm. Tickets are now on sale.
Their show will feature their hit songs to date, including Drank Too Much, Lady In The Woods and Cooler Than This.
Production company Avalon say: "This forthcoming special from the suspiciously unsimilar sisters comes off the back of a complete sell-out run at last year's Edinburgh Festival Fringe with their latest show Alive On Stage which saw them add five extra shows, their debut UK tour and a run at the Melbourne International Comedy Festival. They will also be appearing at this year's Just For Laughs Festival in Montreal as part of the prestigious Brit(ish) lineup."
Sisters Nicola Dempsey and Rosie Dempsey's first hit was their 2016 Song, which went viral. They have since been signed to star in adverts for Nationwide, and have appeared on Stand Up Central, The Now Show and Fresh From The Fringe.
It has not yet been revealed which platform their special will be released on. Further information will be revealed in due course.
Here is their 2016 Song:
Share this page