Jack Dee 2019 tour
Jack Dee announces 2019 tour
The 38 dates will be his first solo tour in six years
He says: "In these difficult and uncertain times people need hope - a ray of sunshine to brighten their day"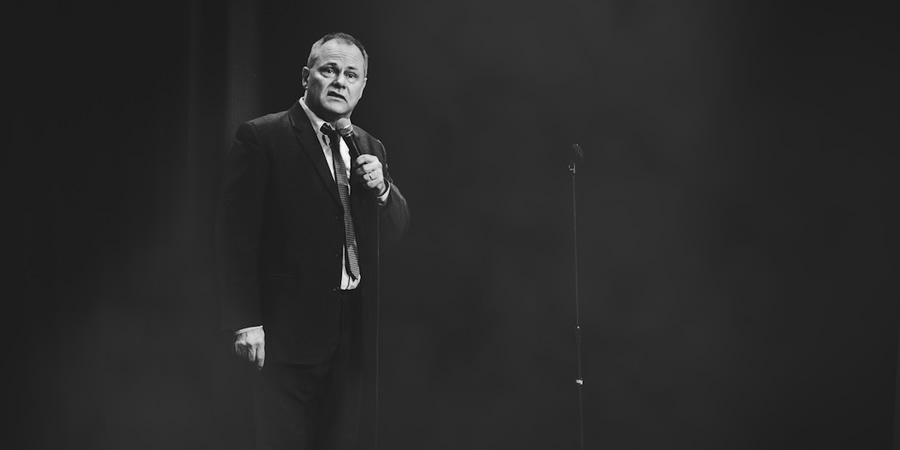 Jack Dee has announced his first stand-up tour in six years.
He'll perform 38 dates of his new show Off The Telly between September and December 2019.
His promoters confirm: "Everyone's favourite grumbler, Jack Dee, is returning to the stand-up stage this autumn with his first solo tour in six years. Join Jack for an evening of entertainment (food and beverages are not included) as he hits the road with his eagerly awaited brand new UK tour, Off The Telly."
Playing on his grumpy persona, the comedy star himself says: "In these difficult and uncertain times people need hope - a ray of sunshine to brighten their day. And that's very much where I come in."
The Off The Telly tour begins in September and continues until December 2019, with 38 dates announced across the country - primarily in England. A full list of shows is below. Tickets are now on sale from venues.
The tour maybe extended. His last solo UK show, Jack Dee Live, travelled the country for 18 months to sold out audiences. Since then, Dee has performed on stage with Jack Dee's Helpdesk, a format in which he and a panel of guests take on audience problems.
His biography notes: "Jack's other TV credits include presenting C4's The Jack Dee Show, ITV's Jack Dee's Saturday Night, BBC's Jack Dee's Happy Hour and Jack Dee Live At The Apollo. 'In fact,' explains Jack, 'I've probably appeared in every TV show with my name in the title'.
"Other sidelines include Motivational Speaking, which Jack describes as 'Basically a total waste of time, talking to losers, but the cash is decent' and then adds 'Don't print that'. It's so hard to tell when he's being serious."
His biography concludes: "In recognition of his charity work, Jack was denied an OBE in 2015."
2019 Tour Dates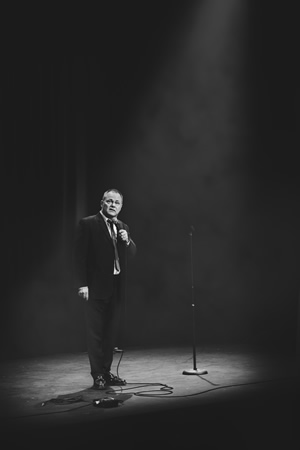 Tewkesbury, The Roses Theatre: Wednesday, 11 September 2019
Exeter, Corn Exchange: Thursday, 12 September 2019
Tiverton, Community Arts Theatre: Friday, 13 September 2019
Taunton, Brewhouse: Saturday, 14 September 2019
Yeovil, Westlands: Thursday, 19 September 2019
Falmouth, Princess Pavilion: Friday, 20 September 2019
Launceston, Town Hall: Saturday, 21 September 2019
Paignton, Palace Theatre : Sunday, 22 September 2019
Kettering, Lighthouse: Thursday, 3 October 2019
Margate, Theatre Royal: Friday, 4 October 2019
Bridport, Electric Palace: Saturday, 5 October 2019
Wimborne, Tivoli Theatre: Thursday, 10 October 2019
Bognor Regis, Alexandra Theatre: Friday, 11 October 2019
Weston Super Mare, Playhouse Theatre : Saturday, 12 October 2019
Hereford, Courtyard Theatre: Sunday, 13 October 2019
Melton Mowbray, Melton Theatre: Thursday, 17 October 2019
Bury St Edmunds, The Apex: Friday, 18 October 2019
Chelmsford, Civic Theatre: Saturday, 26 October 2019
Kings Lynn, Corn Exchange: Sunday, 27 October 2019
Durham, Gala Theatre: Tuesday, 29 October 2019
Lancaster, Grand Theatre: Wednesday, 30 October 2019
Workington, Carnegie Theatre: Thursday, 31 October 2019
Kendal, Brewery Arts Centre: Friday, 1 November 2019
Chorley, Little Theatre: Saturday, 2 November 2019
Loughborough, Town Hall: Thursday, 7 November 2019
Stevenage, Gordon Craig Theatre: Friday, 8 November 2019
Barnard Castle, The Witham: Tuesday, 12 November 2019
Northallerton, Forum: Wednesday, 13 November 2019
Stockton, ARC: Thursday, 14 November 2019
Stamford, Corn Exchange: Friday, 15 November 2019
Newbury , Corn Exchange: Saturday, 16 November 2019
Newtown, Theatr Hafren: Saturday, 23 November 2019
Chesterfield, Pomegranate Theatre: Sunday, 24 November 2019
Telford, Oakengates: Wednesday, 27 November 2019
Redditch, Palace Theatre: Thursday, 28 November 2019
East Grinstead, Chequer Mead Theatre: Saturday, 30 November 2019
Worcester, Huntingdon Hall: Friday, 6 December 2019
Monmouth, Savoy Theatre: Saturday, 7 December 2019
---
For updates, click the button below.
Share this page