Reginald Perrin the musical
Reginald Perrin musical in development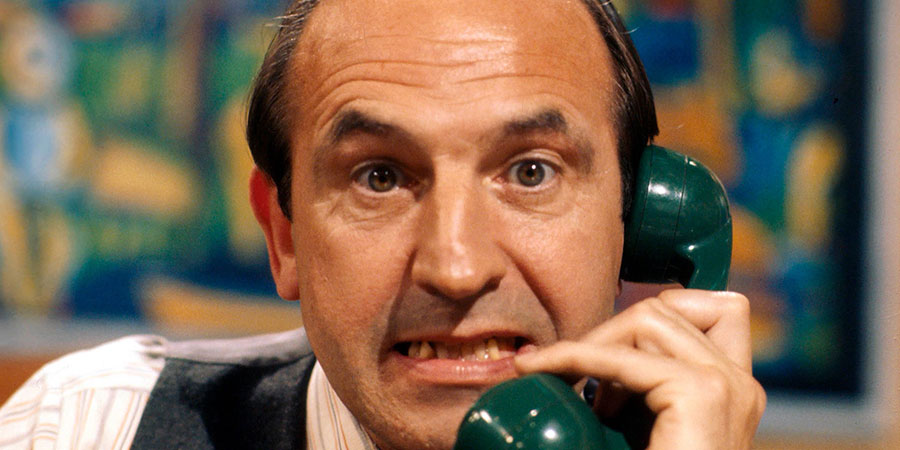 A musical based on The Fall And Rise Of Reginald Perrin is in development, it has been revealed.
Mike Batt, the composer best known for writing the Wombles pop hits, has written all of the music, with comedy writers Jonathan Coe and David Quantick penning the book.
The late David Nobbs (1935 - 2015) created world-weary, stressed middle-class office worker Reginald 'Reggie' Perrin in the 1970s. Facing a mid-life crisis, he fakes his own suicide before reinventing himself and returning to his family.
Originally appearing in a series of novels debuting with 1975's The Death of Reginald Perrin, its success saw Nobbs quickly contracted to adapt the stories into a BBC sitcom, which launched the following year with Leonard Rossiter (pictured) in the title role.
Nobbs penned two further novels, with each adapted into a respective subsequent series of the acclaimed sitcom. Following Rossiter's death in 1984, The Legacy Of Reginald Perrin was broadcast in 1996, reuniting Perrin's friends and family after the character's death.
In 2009, the story was further revived when Nobbs united with Men Behaving Badly writer Simon Nye to pen a new sitcom, Reggie Perrin, reimagining his iconic character in the 21st Century rat-race. Starring Martin Clunes, it ran for two series.
Little else is known about the musical at present. The news was revealed in a tweet posted by Batt, with subsequent replies suggesting the trio have developed the project themselves, without a producer or theatre company presently attached. Further details are likely to be revealed if and when the show is picked up for staging.
See tweet
---
For updates, click the buttons below.
Share this page