Leicester 2019 nominees
Leicester Comedy Festival 2019 Award nominees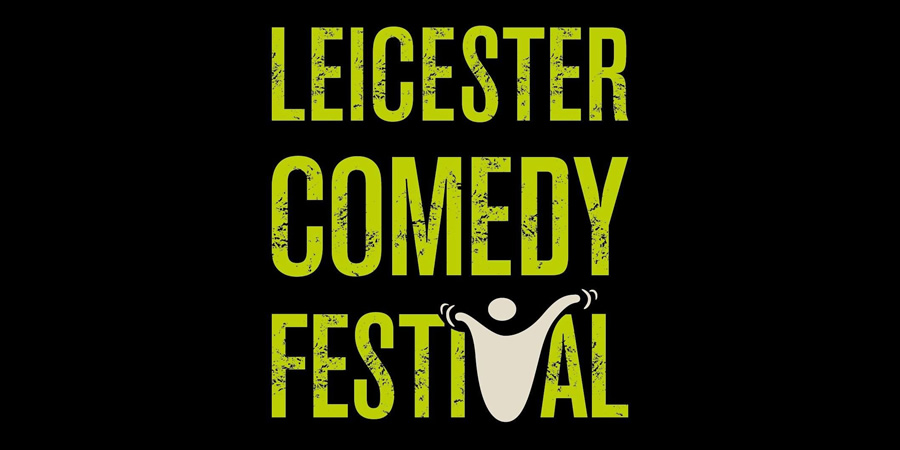 Comedians and venues who took part in Leicester Comedy Festival 2019 have been announced as nominees in the annual awards organised to celebrate the event.
This year's shortlists are:
Best Show
Foxdog Studios: Robot Chef
Jessica Fostekew: Power Bungalow
Lucy Pearman: Fruit Loop
Rahul Kohli: All My Heroes Are Dead, In Jail or Touched Up Your Nan
Sarah Keyworth: Dark Horse
Scott Bennett: Leap Year
Best New Show
Jack Gleadow: Mr Saturday Night
Jonathan Hipkiss: At Least We're Out The House
Michael Odewale: #Blackbearsmatter
Steve McNeil: Video Games
Tom Glover: A Glover Not A Fighter
Best Improv/Musical Show
Consignia Present: Welcome to Dungeness
Grant Buse: Touche Buse
Improv with Nicholas Holt
The Same Faces: Fresh Faces
A Little Bit of R & R
Vikki Stone: Song Bird
Best Kids Show
Bec Hill: Treats You Like A Child
Dr Jones Funny Bones
Jonny Awsum: The Kid's Show
The Laurel & Hardy Cabaret
Best Venue (over 200 capacity)
Curve
De Montfort Hall
Just the Tonic at Hansom Hall
Sue Townsend Theatre
The Y
Best Venue (under 200 capacity)
Black Horse Laughter Loft
Firebug
Just The Tonic at Brewdog
The Cookie
Upstairs at The Western
Best New Venue
Just The Tonic at The Shed
Heroes at Apres Lounge
King Richard III Visitor Centre
Leicester Haymarket
O'Neills
Liberty Award
The BIG Weekend/Harborough District Council
Leicester Cathedral
Kids Joke Spot
Red Light Comedy Club
Braunstone Gate Fringe
Best Promoter
Jokes On Us
CCCP
Heroes
Foxy Comedy
Community Award
A Bellyful of Laughs in aid of Charity Link
Loving Laughing
No Jokes Please, We're Muslim!
The Big Chilli
Laugh Term Comedy School
Greening The Laughs Award sponsored by Octopus Energy
Queen of Bradgate
Firebug
Brewdog
Black Horse Aylestone
The Y
Leicestershire's Favourite Joke sponsored by Everards Brewery
Adele Cliff
Darren Walsh
Flo & Joan
Contribution to Leicester Comedy Festival 2019
The Awards Panel
Volunteers
Red Monkey
Versatile Venues
---
Some of the shortlists were decided by a group of members of the public who applied to become members of the Awards Panel. 16 comedy fans, many of whom came from across the UK, were selected to see shows and then decide the winners.
Leicester Comedy Festival Director Geoff Rowe says: "The 2019 festival was incredible, with a significant increase in attendance and greater number of shows and national media coverage. Sales via the festival box office increased by over a staggering 30% and we saw an increase in the total number of shows at the festival. Over 695 people performed on stages across Leicester & Leicestershire; an increase of almost 14% on last year. The festival would not be possible without the support we receive from acts, venues, promoters, volunteers and other organisations who work so hard to make the thing happen every February. The Festival awards are a great way for us to acknowledge all these people and the event has grown in importance in recent years. We're looking forward to opening the gold envelopes and announcing the winners on the night."
The winners will be announced at a private event taking place in Leicester on Monday 1st April 2019.
A special Lifetime Contribution Award will also be presented on the night, to someone or an organisation who has made a significant contribution to the festival over a number of years.
Share this page