Colin Leggo wins pun contest
Colin Leggo wins UK Pun Championships 2019
Colin Leggo has won the UK Pun Championships 2019
His gags included "I always fish at a nudist beach, it's the best place to get your tackle out"
Richard Woolford was the runner-up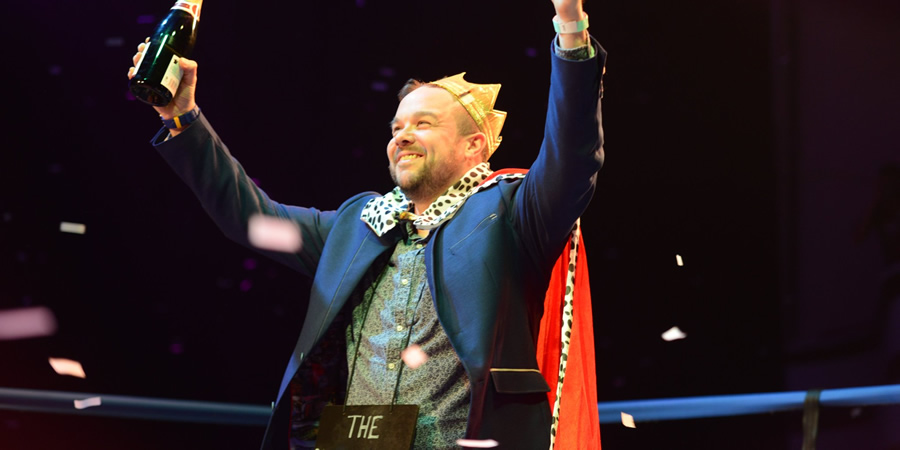 Colin Leggo has won the UK Pun Championships 2019.
The annual competition, which takes place as part of the Leicester Comedy Festival, sees oneliner comedians verbally battling with each other in a rap-battle style pun-off inside a boxing ring. Topics are picked randomly on the night and competitors then take it in turns to pun about that particular topic. Audiences vote for their favourite pun, and the winner goes through to the next round.
Leggo - who went by the name of The Punderdog in the competition - is from Cornwall. Several of his YouTube videos have gone viral, including Grand Theft Cornwall, a parody of the well known game, and Cornish Is, made popular by Scott Mills on Radio 1. His YouTube channel is also home to his popular original series The Car Pun Game, where he invites well known comedians to drive around, making up puns from words heard on the radio.
Examples of Leggo's winning puns include: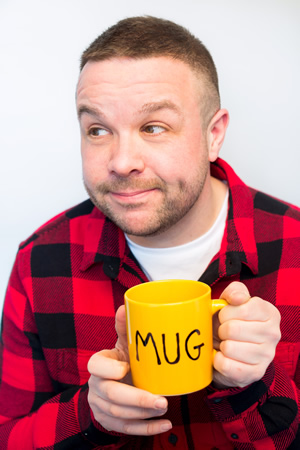 "I took my friend to the seaside but I ignored him all day and just sat by the rock pool talking to some coral. Keep your friends close and your anemones closer."
"I got addicted to the cold weather. It started in December and snowballed from there."
"When I was a child I got turned down for the school's hurdle team. I couldn't get over it."
"I hear they're now selling Pale Ales in tablet form. That's a bitter pill to swallow."
"I always fish at a nudist beach, it's the best place to get your tackle out."
"So when I heard my cinema was showing a documentary about Morris Dancing, I said 'I'll be there with bells on'."
"Apparently baker Paul Hollywood likes to punch ducks in the face for a laugh - it's the Great British Beak Off!"
"My girlfriend dumped me because I dressed up as a massive cherub holding a bow and arrow. One cupid mistake."
This year's runner up was Richard Woolford, aka The Pundertaker. He was the finalist in the UK pun Championships in 2015 and 2016 too.
The topic of the final round this year was The Royal Family.
Geoff Rowe, director of the Leicester Comedy Festival, says: "We had a brilliant night at the annual UK Pun Championships which was the culmination of another great UK Pun Day, promoted by Leicester Comedy Festival. People across the UK shared their favourite puns on Twitter and #UKPunDay was trending for most of the day. The sell-out show, hosted by Jason Byrne, was incredible and a real celebration of puns and wordplay.
The other 2019 contestants were:
Robert Thomas
"Seaweed is really good for you. If you're ever in trouble, sea kelp."
Stevie Vegas
"Can anyone remind me how to use WD-40? I'm a bit rusty."
Eleanor Colville
"Roman Numerals going out of fashion? Not on my watch."
Adele Cliff
"How can you tell you're eating a Brexit Christmas dinner? No Brussels, or Turkey and we no longer have a seat at the table."
Joseph Murphy
"Why is Moe Sizlack always saying he wants to kill the young Simpson boy? Because he's a Bart-ender."
Alf
"When I was young I was adopted by a man called Daz, so I grew up referring to him as my Non-biological Father."
Below is a highlights video:
Share this page