Janine Harouni competition win
Janine Harouni wins Laughing Horse New Act competition
Janine Harouni has won the Laughing Horse New Act of the Year competition 2018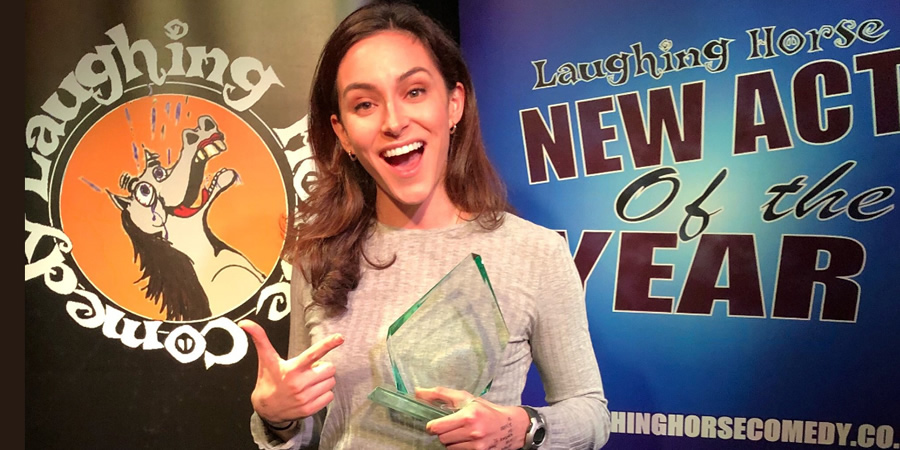 Janine Harouni has won the Laughing Horse New Act of the Year competition 2018.
New York born Harouni now lives in London. She is a LAMDA trained actress, writer, stand-up comedian and one-third of sketch comedy group Muriel. As a stand-up, she has previously been a finalist in Leicester Square New Comedian of the Year 2017 and was selected for the Pleasance Comedy Reserve 2018.
The Laughing Horse competition aims to find future stand-up stars. Previous winners of the contest include Russell Kane, Greg Davies, Carl Donnelly, Jenny Collier, Sofie Hagen and Bobby Mair.
This year's competition featured over 1000 entries, with the grand final featuring the best 12 acts, selected from heats around the country. Harouni impressed the panel of judges most, to earn first place.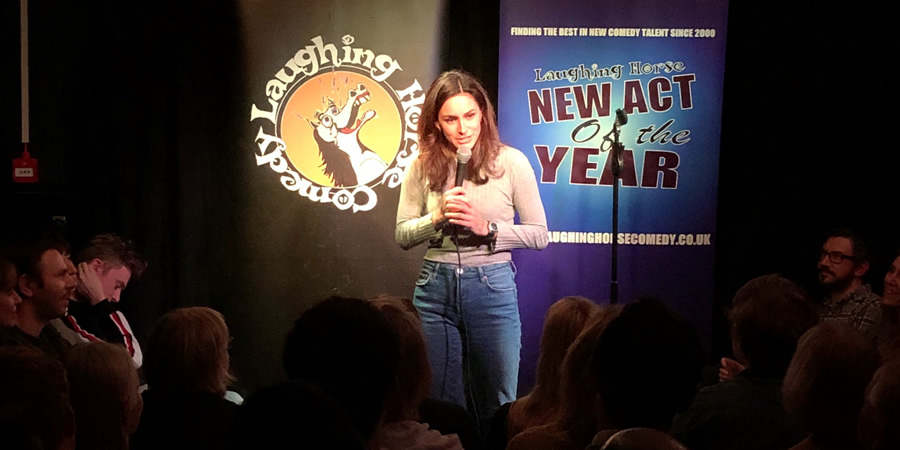 The other acts in the final - which took place last night (3rd December) at The Bill Murray in London - were Jen Ives, Toussaint Douglass, Eryn Tett, Mustafa Fecto, Joseph Emsilie, Nicolas Everett, Cordelia Graham, Akin Obit, Adam Woollard, Leo Gallagher and Ciaran Chillingworth.
Mustafa Fecto came third, with Jen Ives named second.
---
For updates, click the button below.
Share this page